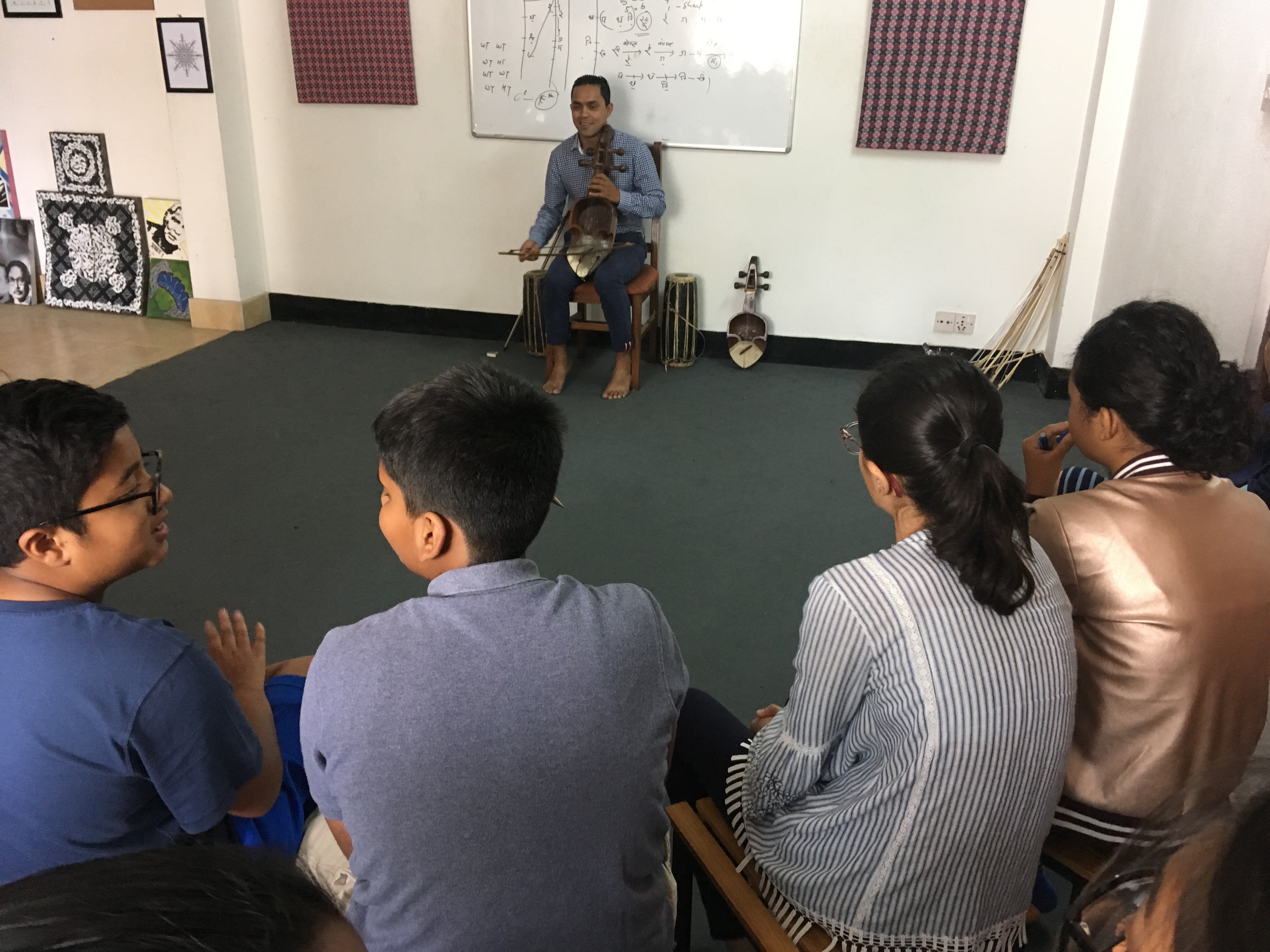 Grade 6 Music Visits Project Sarangi!
27 Sep 2019
-
Activities
,
All_School
,
Arts
,
Director
,
Elementary
,
ES_Principal
,
High_School
,
Pillar: Confidence and Competence to Pursue Dreams
,
Pillar: Passion for Learning
,
Recent
,
Uncategorized
Recently the Grade 6 music class traveled to the Project Sarangi studio to learn hands-on about this ancient Nepali instrument.  The workshop started off learning about the history and preservation efforts of the instrument. Next, Kiron, the head of the project, played us some Western and Nepali songs on the instrument, a quick round of "Guess That Tune." Finally came time to play the instrument! Below are some snapshots of Grade 6 students with Sarangis. Lots of smiles!
Project Sarangi also came to Lincoln School to give a workshop and concert to the whole Elementary School!