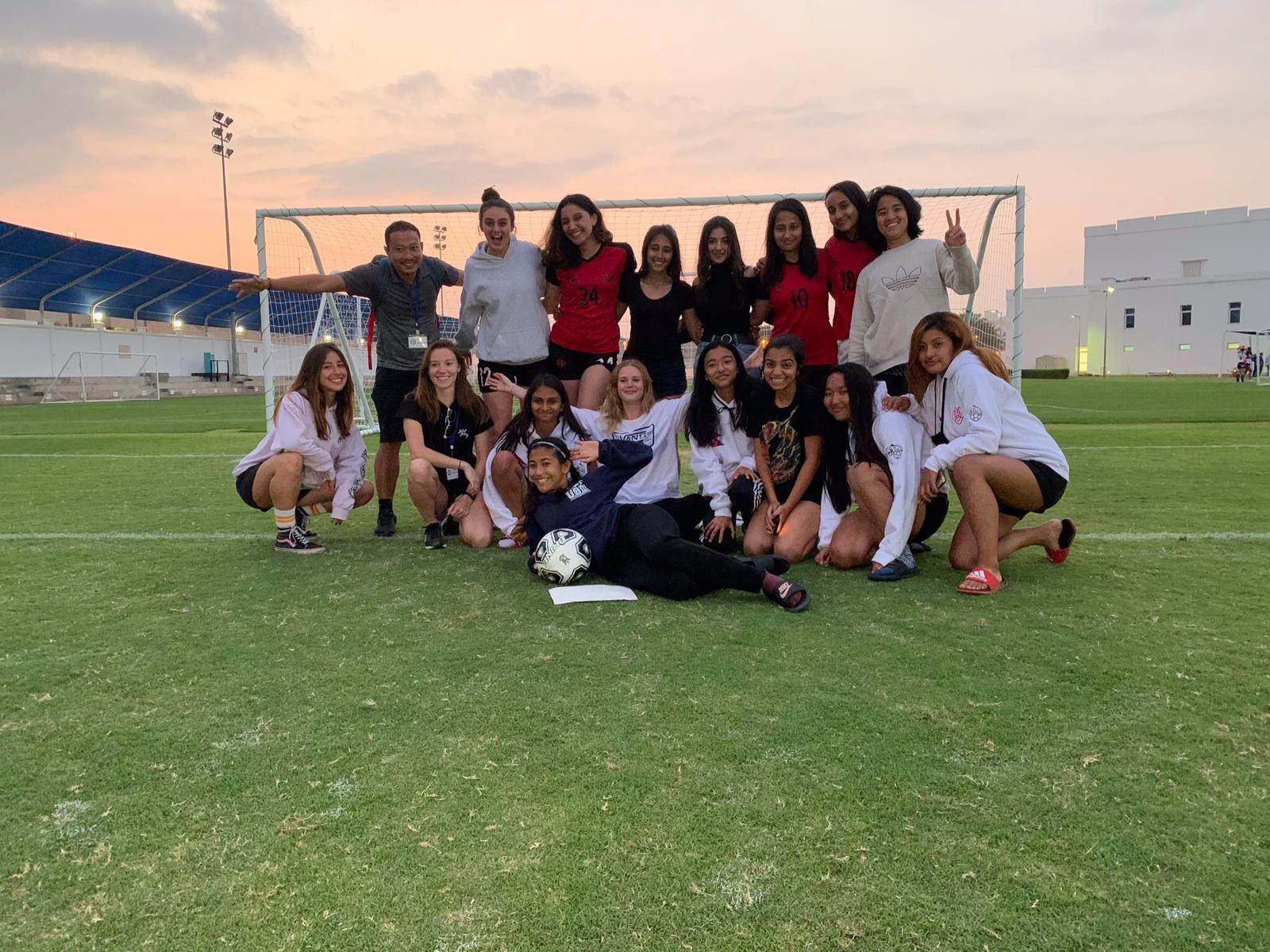 Snow Leopards Grace the Fields of Muscat
04 Mar 2020
-
Activities
,
Athletics
,
Athletics, Activities, Aquatics
,
Events
,
Football
,
High School
,
News
,
Pillar: Compassionate Global Citizens and Leaders
,
Pillar: Confidence and Competence to Pursue Dreams
,
Recent
,
SAISA
MUSCAT, Oman. — For this year's SAISA Tournament, the lady leopards traveled to Muscat, Oman to compete in the heat. They came out strong and played a close first game against Dhaka, securing a strong 1-0 win. The pool play was incredibly close, with each of the four teams tied at the end and Lincoln goalkeeper, Sarya, had a strong showing as LS won their tie-breaker PK shootout. Throughout the rest of the tournament, the girls fought hard, and each game was incredibly close. Although the final scores may not have been in our favor, the effort and dedication was. The saying is "blood, sweat, and tears" and all were left on the Muscat pitches. We came home with heads held high, strengthened relationships, and new memories. We're wishing our senior players: Madison, Akshara, Deeya, Riyasha, and Celeste all of the best in the future and want to especially thank them for their efforts towards this team and the leadership they've displayed.