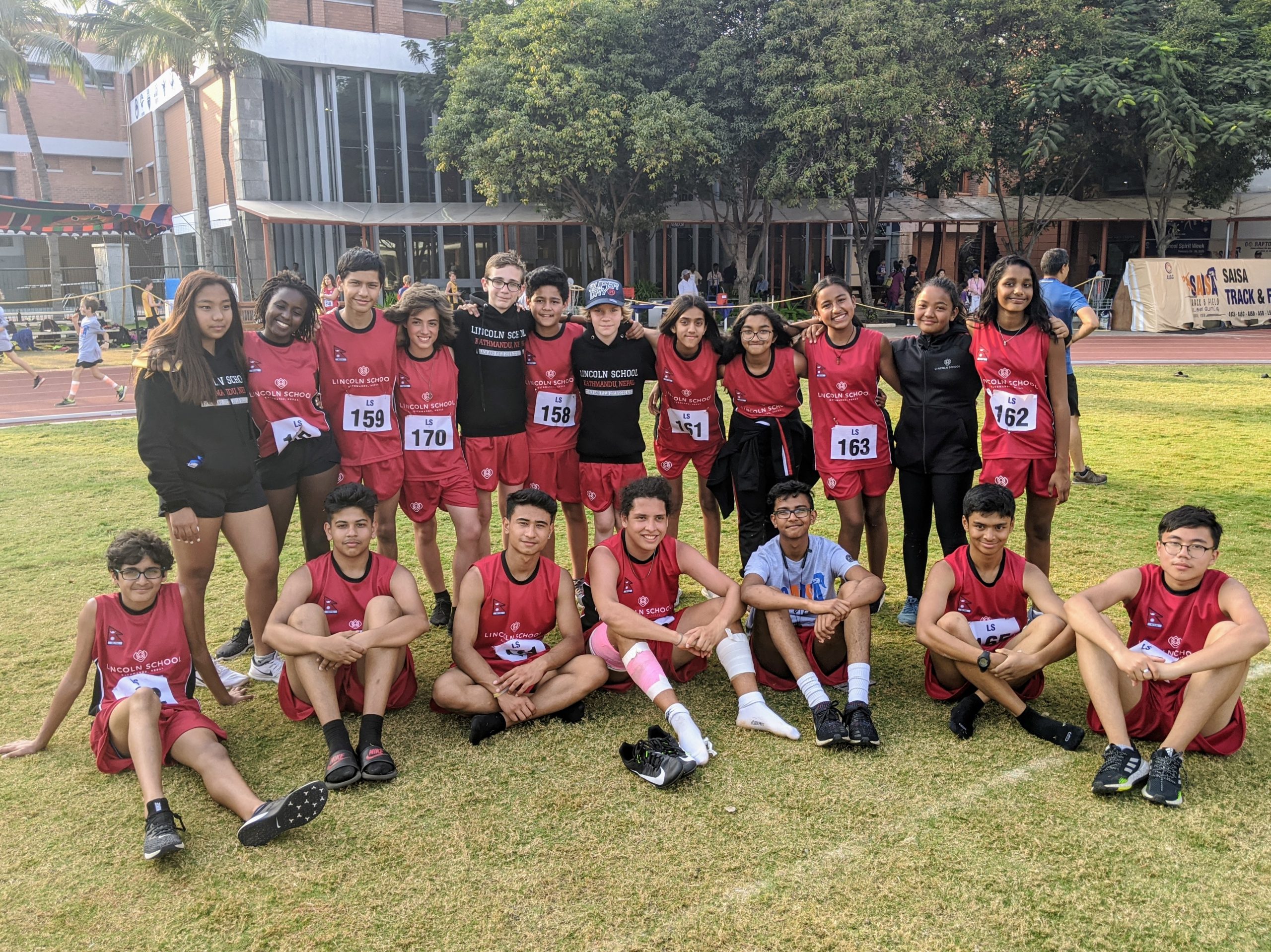 Lincoln Track & Field Team Beat the Heat in Chennai!
09 Mar 2020
-
Activities
,
Athletics
,
Athletics, Activities, Aquatics
,
Blog
,
News
,
Pillar: Compassionate Global Citizens and Leaders
,
Pillar: Confidence and Competence to Pursue Dreams
,
Recent
,
SAISA
CHENNAI, India. — This year's Track and Field event at the American International School of Chennai was surely one to remember. From the fun times in the airport and our final night at AISC, to getting new personal best times and seeing our coaches join in with the OSC team in the coaches relay, each day was filled with excitement. During this trip, we may not have always achieved some of the results that we wanted, but we became much closer as a track family.
On the track, the 10-12 Boys beat the Lincoln School record – set in 1996 – for the 4×100 relay! Congratulations to Salem, Biraj, Ayush, and Lucas! We had one fifth grader, Colin, who volunteered to do the 4×400 relay straight after running an awesome 1500m! He truly showed us that Snow Leopard mentality that we look for from all of our athletes. Ashwini won the gold in the 13-14 girls' shot-put, succeeding in her very last throw! Biraj was not only a part of the 4x100m team, but he also managed to break the boys 10-12 Lincoln school record for the 400m sprint.
We wouldn't have been able to get all of these PB's if it wasn't for our amazing and supportive coaches. They showed us how to be better athletes, but more importantly, how to be better people. They taught us that even though we may not come in first, pushing ourselves as hard as we can go is the real accomplishment.
By Zoe D