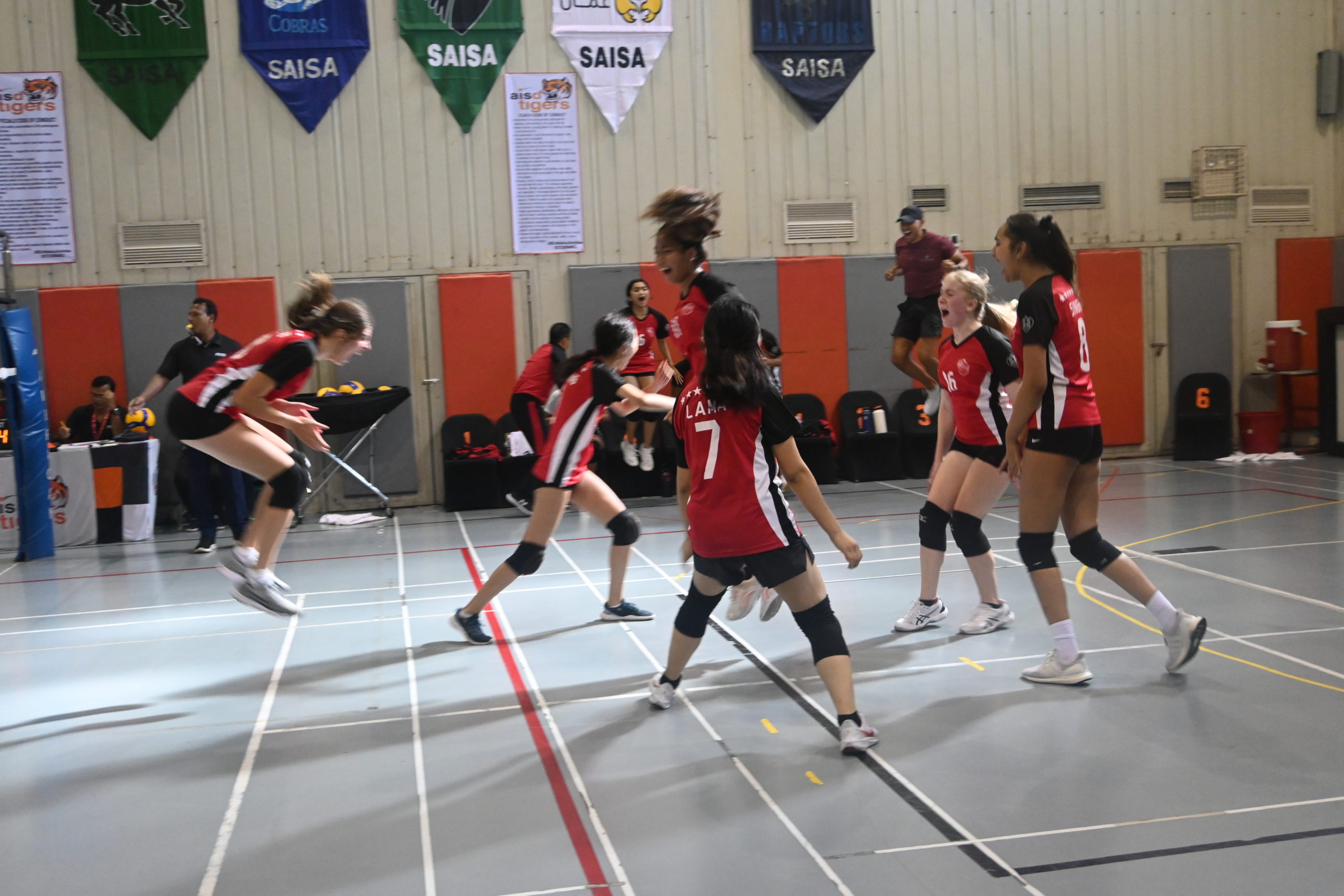 SAISA Girls' Volleyball: Snow Leopards Reach the Finals!
31 Oct 2022
-
Activities
,
Athletics
,
Blog
,
Events
,
Expressions
,
Global Citizens
,
High School
,
News
,
Pillar: Compassionate Global Citizens and Leaders
,
Pillar: Confidence and Competence to Pursue Dreams
,
Pillar: Passion for Learning
,
Recent
,
SAISA
,
SAISA Girls Volleyball
,
Volleyball
The SAISA girls' volleyball season has come to an end. After two months of hard work and dedication, they returned to Nepal with a well-earned second-place trophy! As the youngest team in SAISA and from the smallest school, this is a huge accomplishment and a testament to the mentality, teamwork, and togetherness that our girls exhibited consistently throughout the season, and which they elevated to another level during the tournament. Each member of the team that traveled can be so proud of how they conducted themselves both on and off of the court, and a place in the final was the minimum that they deserved after three long days and 11(!) games of volleyball. They improved from game to game, both from a physical and mental perspective, and implemented the philosophy of just having fun and enjoying the experience. They recognized that every point is a new opportunity for success, and every setback was a moment to reflect upon and improve from. The coaches and school community couldn't be more proud! GO SNOW LEOPARDS!