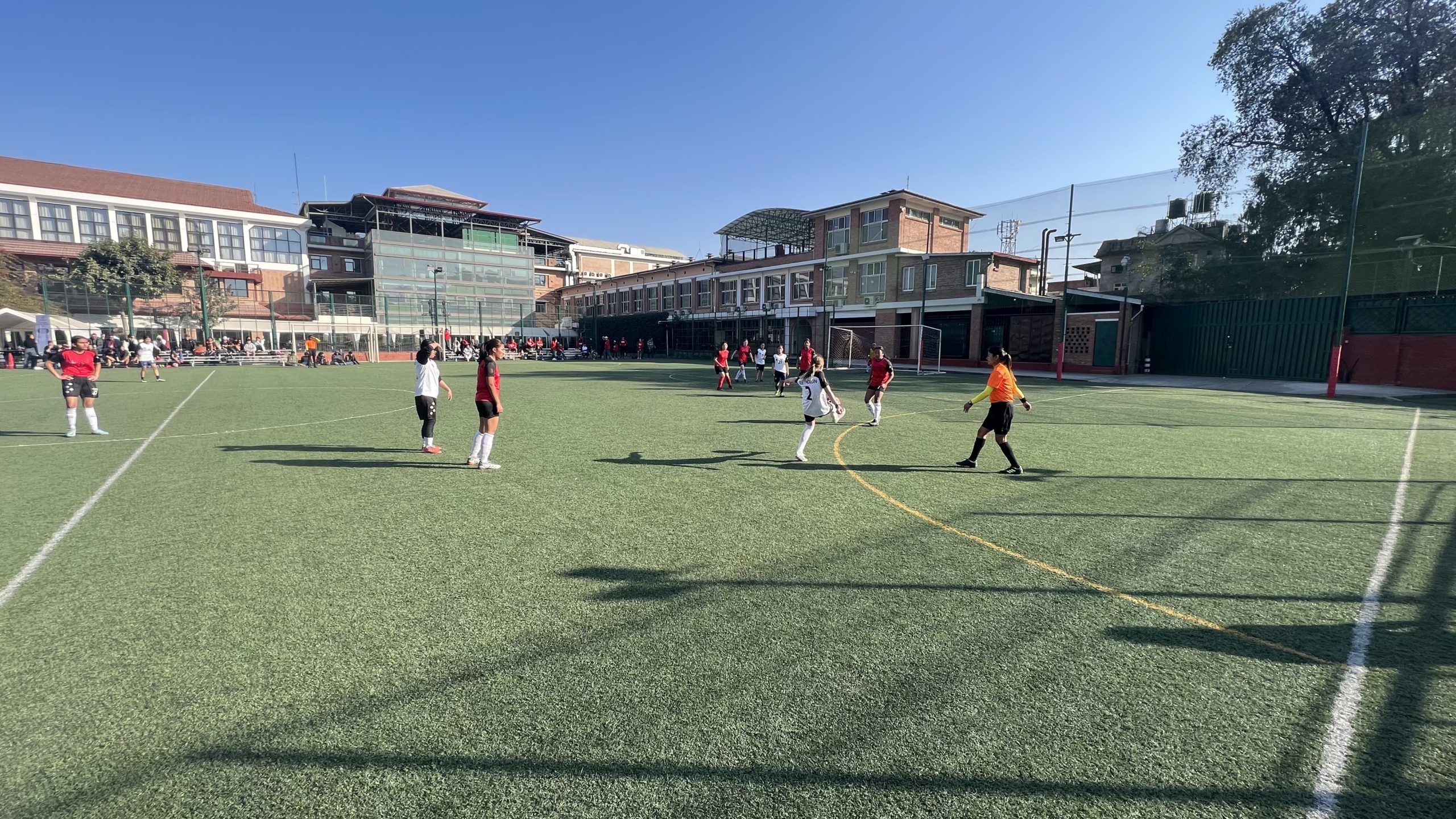 Girls Football Team Shows Growth at LS Invitational
31 Jan 2023
-
Activities
,
Blog
,
Events
,
Football
,
Global Citizens
,
News
,
Pillar: Compassionate Global Citizens and Leaders
,
Pillar: Confidence and Competence to Pursue Dreams
,
Pillar: Passion for Learning
,
Recent
,
SAISA
The Snow Leopards Girls' Football team warmed up for SAISA with some convincing performances during the recently hosted LS Invitational. The coaches divided the squad into Lincoln "Red" and Lincoln "White" teams which also included St. Xaviers, TBS, Swostishree Gurukul, and the Kathmandu Kickers Acadamy. The matches came thick and fast as our teams showed increased game understanding, teamwork, and the ability to put the ball in the back of the net. The Lincoln teams saved their best for last with a pulsating, end-to-end bronze medal match that finished 5-4! Well done to the players and coaches, and thanks to the special Lincoln community for all the support.