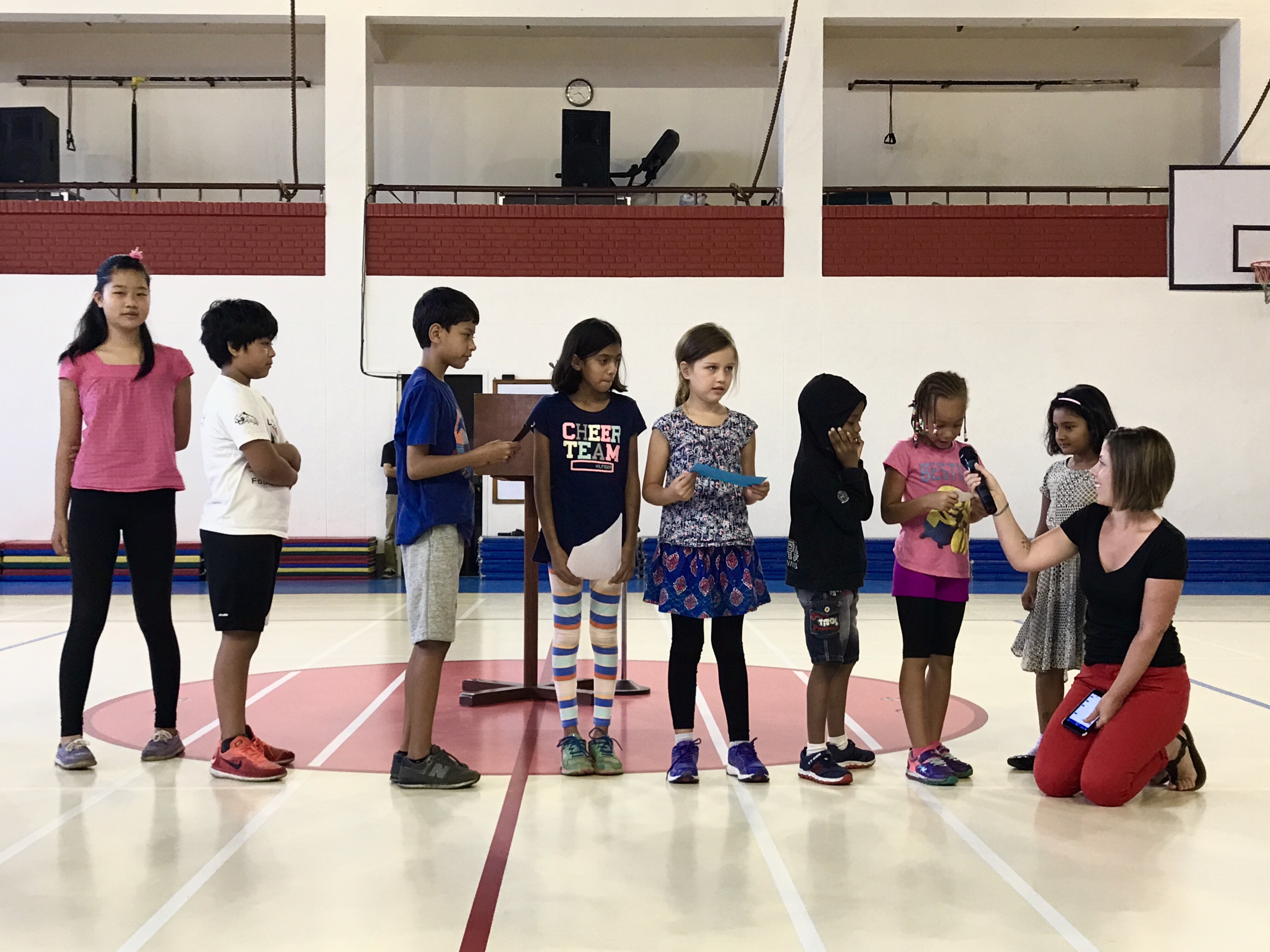 Welcome Back Assembly Celebrates Week 1
11 Aug 2017
- Uncategorized
As part of the Welcome Back Assembly this morning, students from each grade level shared something that they liked or appreciated from the first week back at school. A lower elementary student shared that their class got to play pizza tag this week in PE. An upper elementary class did an egg drop experiment this week that was a lot of fun and allowed students to get to know each other. An older student framed their learning this way: "We are ready to face new challenges and have fun along the way".
And of course, everyone was excited to see their friends again! A high school student shared: "This week I enjoyed seeing my class grow as a unit and I look forward to seeing us grow as a family and community".
We all look forward to another year of learning, friendships, and fun!