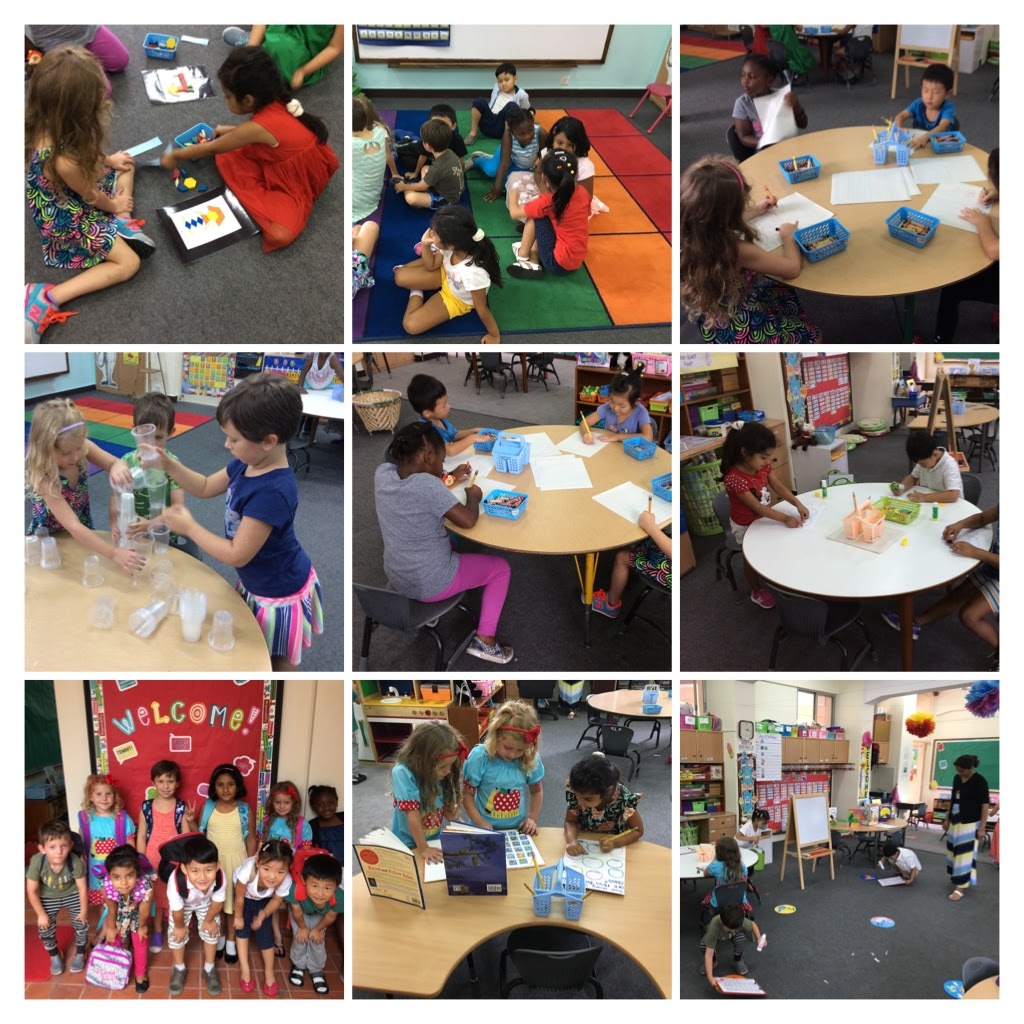 Week 1 in Primary 1
Good afternoon,
This was a busy, fun-filled, week of learning and creating new friendships. The kids did a great job transitioning into their new roles as students in Primary 1.
Reading
The kids made predictions during story time about how a story will continue or end.
Writing
After reading the book "Library Mouse", the kids wrote their own stories and shared them with the class. This was their first writing experience this year.
We brainstormed ideas that the kids can write about.
The kids wrote about why and how he/she is a good friend.
Math
Introduction to pattern blocks.
Starting at 1 and counting until it becomes to tricky.
Counting different groups of objects and writing down the number.
Science/Social Studies
Created, as a class, a list of expectations and behaviors to be successful in Primary 1.
 Communication
The kids demonstrated their listening skills by following instructions while coloring.
The kids shared their written stories about being a good friend
Other
When sending in a snack/lunch or sharing something for a classroom birthday treat, please be aware of potential food allergies, especially nuts.
Swimming starts on Tuesday for our class. In the past, at the beginning of the year in particular, getting dressed before and after swimming has proven to be a challenge for many kids. Please take this weekend to practice with your child how to dress before and after swimming. There will be male and female teacher and teaching assistant support in the changing rooms.
If your child gets the lunch provided by the canteen, please remember to submit the lunch order this weekend. Also, contact the front office by 9:30am if you need to cancel a lunch order in the future for any reason.
Linda Willis, the support teacher, will join our class each morning for 30 minutes to offer extra curriculum support where needed. We are happy to have her helping hands and expertise in the class.
The new Back to School Night is on August 22 from 6-8pm.
On Wednesdays we will go to the library, where the kids can check out books and take them home to read. Please be sure to send them back each Wednesday so that your child can check out new books.
Take Home Folder (Included this week)
At home practice pages that do not need to be returned
Completed work from the first week of school
Please send the folder back with your child each day.
Kindest Regards
Colleen