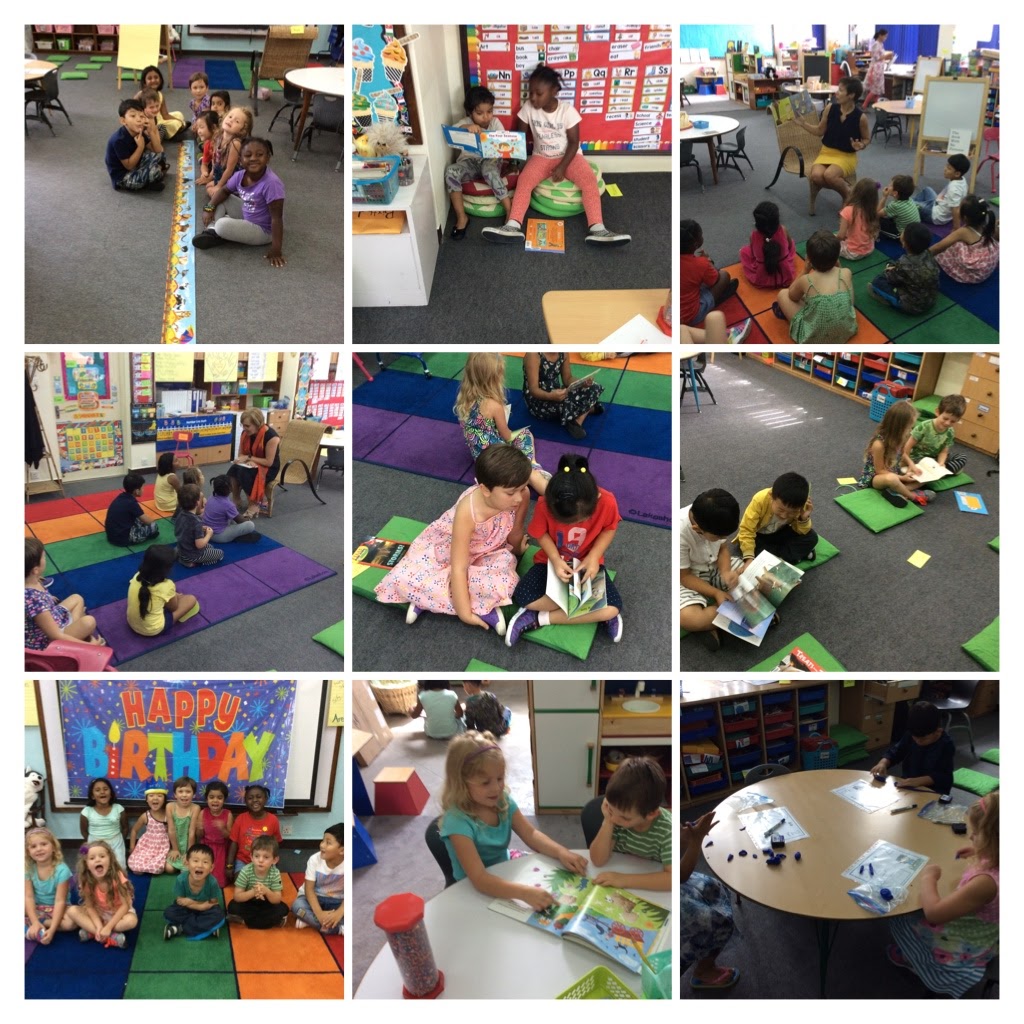 Week 2 in Primary 1
Good afternoon,
The kids continue to explore and forge to friendships in and out of the classroom. They are learning how to work cooperatively during class in a variety of ways.
Reading
The kids have worked on reading on their own and with a partner this week.
They are practicing reading the pictures of nonfiction books.
Writing
The kids drew pictures this week about something they know.
They shared their drawings with the class.
They worked on adding more details to their picture(s), because as a writer they have learned "When I am done, I have just begun."
They worked on being independent writers by solving problems on their own, like what to do when they have added words and more details and there is nothing left to add. They start a new piece.
Math
Introduction to geoboards, dice, and math games.
Created a line plot of their ages.
The kids did number walks and counted the number of steps to the Library and other classes in the school.
Science/Social Studies
The kids continue to practice the rules and expectations of the class.
Communication
The kids have been practicing "Turn and Talk" where they share their ideas on a topic with a friend near them.
Other
If your child gets the lunch provided by the canteen, please remember to submit the lunch order this weekend. Also, contact the front office by 9:30am if you need to cancel a lunch order in the future for any reason.
Back to School Night is on August 22 from 6-8pm.
On Wednesdays we will go to the library, where the kids can check out books and take them home to read. Please be sure to send them back each Wednesday so that your child can check out new books.
PE is on Tuesdays, Wednesdays, and Fridays. Please remember to send your child with their swimming costume, towel, and goggles.
Take Home Folder
Please send the folder back with your child each day.
This weekend, I would recommend logging into Raz-Kids so that your child may listen to different stories. Also, Numbers and Counting Up to 10, lesson C.2, on IXL would reinforce the counting practice we did this week in class.
Kindest Regards,
Colleen and Tripta