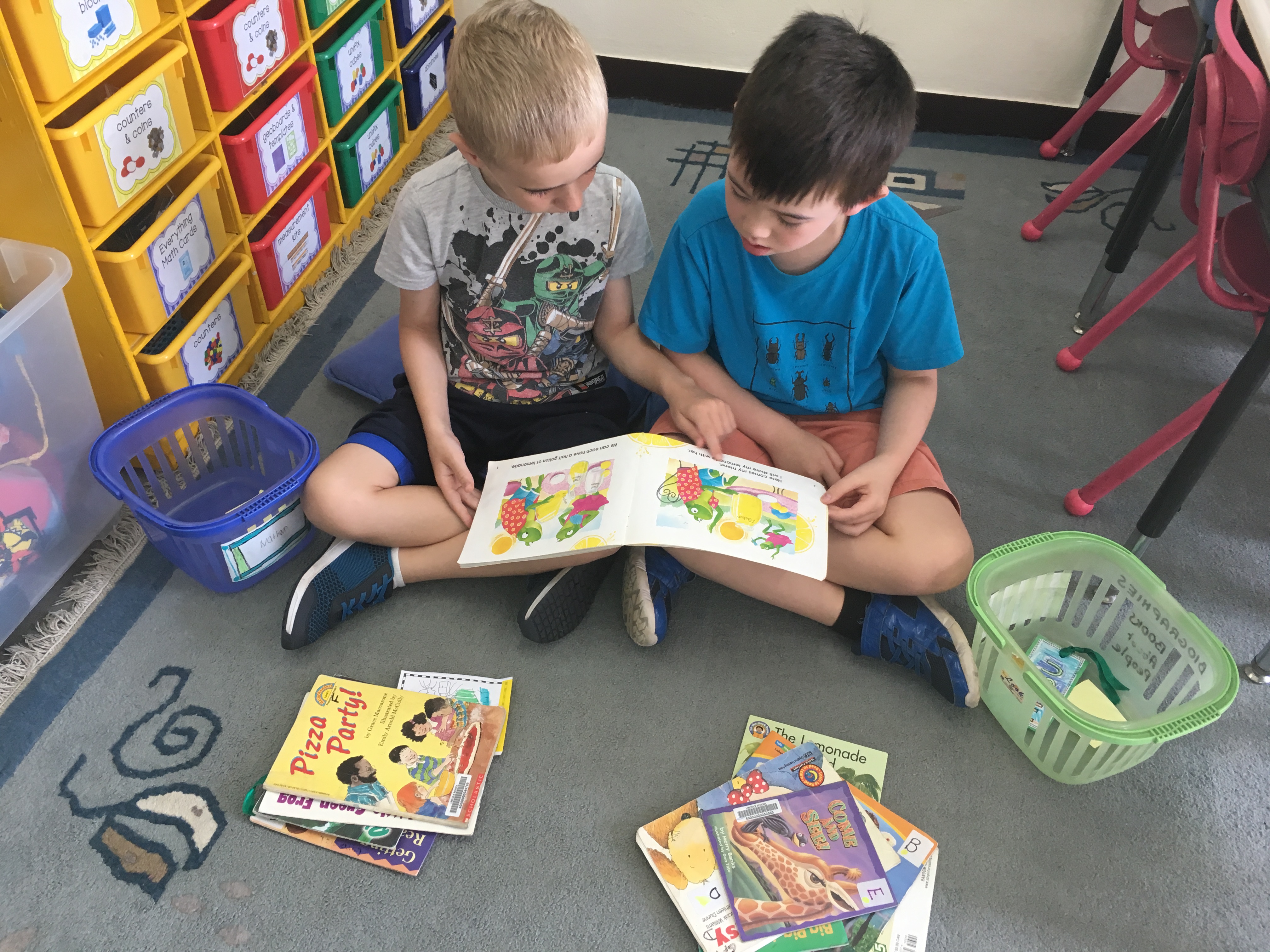 Week 4 in G1!
What a busy week we had in first grade! Students learned how "Read to Someone" can help practice fluency (making our voices sound smooth and interesting like talking when we read). We also built our stamina to read independently for 14 minutes! In writing, we compared a piece from our first week and a piece from now and noticed tons of improvements already!
[envira-gallery id="171″]
We took our first assessment and began Unit 2 in math. I updated the highlighted IXL strands to match what we will cover. In social studies, we started our first unit by discussing the question "Who are you in your family?"
In the week ahead, students have swimming on Monday and Thursday. Library is also on Thursday. Wednesday is an early-release day where students go home at 11:50am, so they will not have swimming. Grade 1 will take individual photos on Thursday morning, so send him/her looking their best!
Last Friday, your student came home with a blue "Take Home Books" folder for the first time. These are books at your student's level that he/she can read at home. Students can read the words, read the pictures, or retell the story. They can read alone, with someone, or be read to. These books can be used along with RAZ Kids or any books you have at home to meet the 15 minutes (or more!) of reading per night requirement. Please send the Take Home Books back to school each day. At school, your student can choose different books from his/her book basket to take home everyday.
I see some of you have already logged in to RAZ Kids and IXL and are reading and practicing math at home. I also see some kids have practiced word sorts at home. Great work! If you need help logging in, please let me know.
Upcoming important dates:
Friday 9/1 – Family photo due
Wednesday 9/6 – 11:50am dismissal, no swimming
Thursday 9/7 – Grade 1 Class Photos
Friday 9/22 – Fabulous Friday assembly at 8:00am in the Globe Theater
Monday 9/25 to Friday 9/29 – Dashain Break, no school
Friday 10/6 – Parent-Teacher Conferences, NEW DATE!