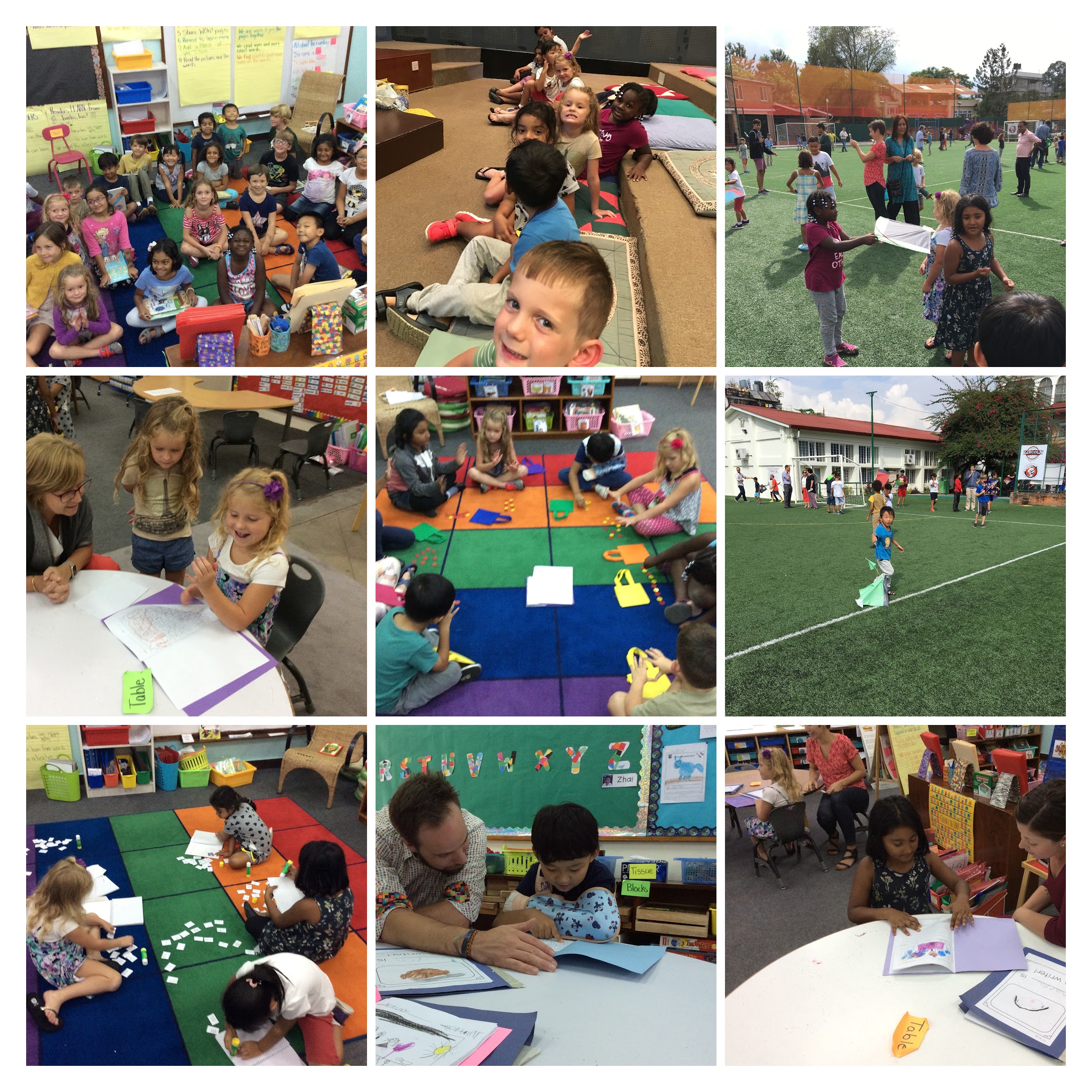 Week 7 in Primary 1
Good afternoon,
I hope everyone has a safe, relaxing, and fun Dashain break. I look forward to seeing the kids on October 2, 2017.
Reading
The kids have worked hard on reading old favorite storybooks. They shared details with their partners from their learn-about-the-world books. On Thursday, they celebrated all their reading success with their Grade 3 reading buddy.
Writing
Like in reading, the kids have been working hard. They recently completed the final step in the writing process; they published their narrative stories. We celebrated their writing today. Teachers and students came in to share in their success. It was a great way to end the week.
The kids have brought home their first 7 weeks of writing. I have saved their published writing pieces to add to our classroom library. I look forward to showing you them at Parent-Teacher Conferences.
Math
The kids practiced describing a triangle (sides and vertices)
They were introduced to number stories. Using counters, they represented addition and subtraction problems.
Science/Social Studies
This week we answered the following questions:
Where does rain come from?
What is precipitation?
What is a blizzard/tornado/hurricane?
The kids enjoyed creating a tornado using 2 water bottles and a connector.
Other
School resumes on October 2, 2017.
Early Dismissal at 11:50 on October 4,2017.
Parent-Teacher Conferences on October 6, 2017.
There is no school on this day for the elementary students (October 6).
Take Home Folder
Please send the folder back with your child each day.
This weekend, I would recommend logging into Raz-Kids so that your child may listen to different stories. Also, lessons C.1-C.9 under Numbers and Counting Up to 10 on IXL would reinforce what we did this week in class.
Kindest Regards,
Colleen and Tripta