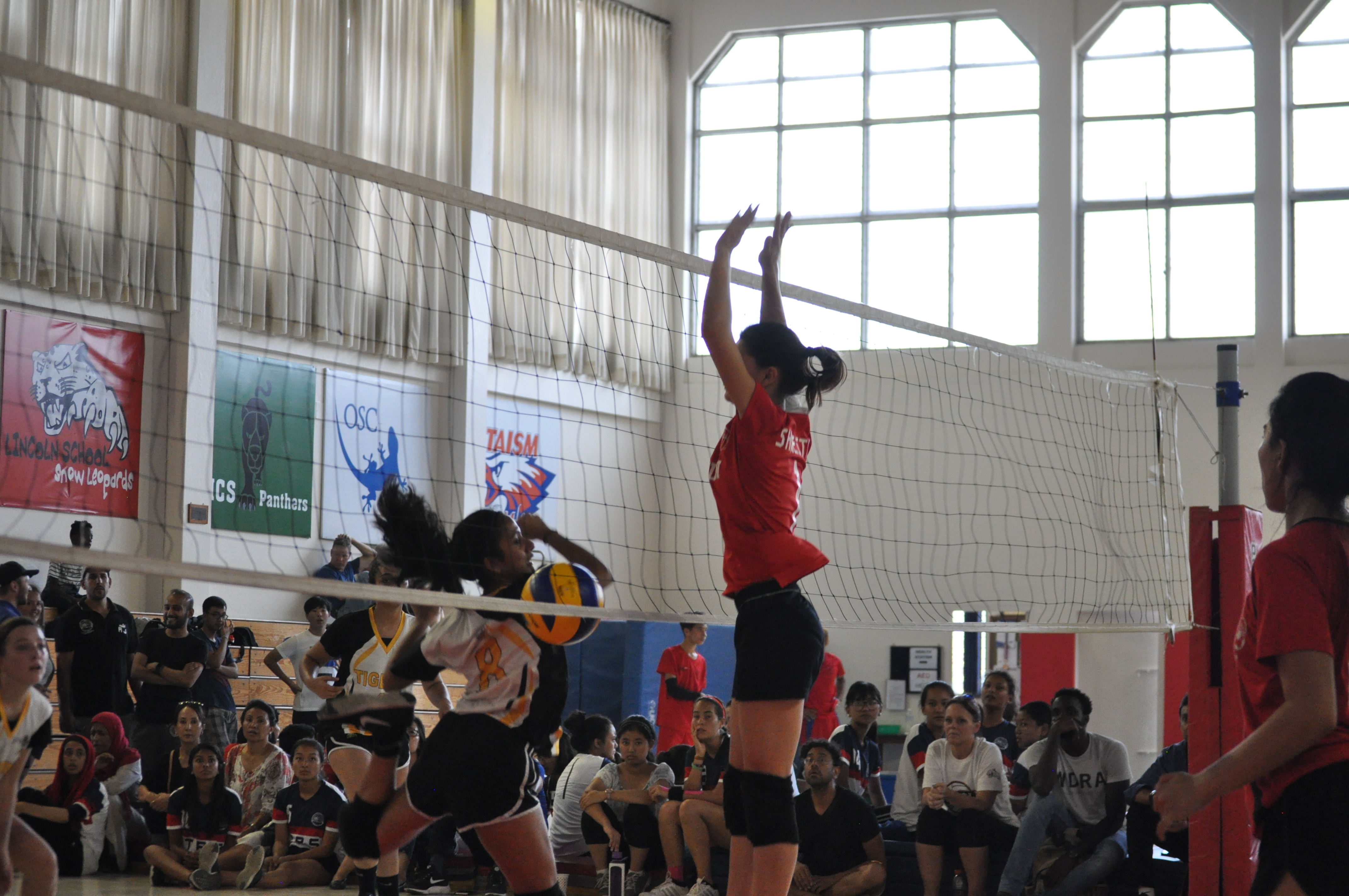 Girls' Volleyball Team Finish Joint 1st at LS Invitational!
22 Sep 2017
- Uncategorized
The Lincoln Invitational Volleyball Tournament, held last weekend, was an extraordinary one for the girls' volleyball team. The games started early for the girls' team, as they played a friendly on Friday afternoon with the visiting American Embassy School (AES), New Delhi.
The following day, the girls were quick at getting ahead with a straight set win against The British School. Without much time to rest, they played their next game. The girls had to redeem themselves against AES due to their loss the day before. The game was heading in the right direction, with the first set favoring Lincoln. Although narrowly missing out on gaining the second set, the girls kept their heads high. The gym was alive with support from the Lincoln community, and this helped them to power through and steal the final set.
Very happy with their result, the girls had lunch and a few hours to kill before their final game. Leaving the hardest game for last, the girls were tired when 4:15 rolled around. The first set was unfortunately lost, but that warmed them up for a second set win. The team was ready to push through for the final set, however, they lost a number of points early on in the set and thus they lost momentum. Astonishingly, two other team finishes the tournament with the same number of sets won and lost. This placed the girls in a three-way tie with AES and Jawalakhel Volleyball Club. Although the Lincoln girls' volleyball team were not the sole winners of this tournament, they left happy with the performance they gave.