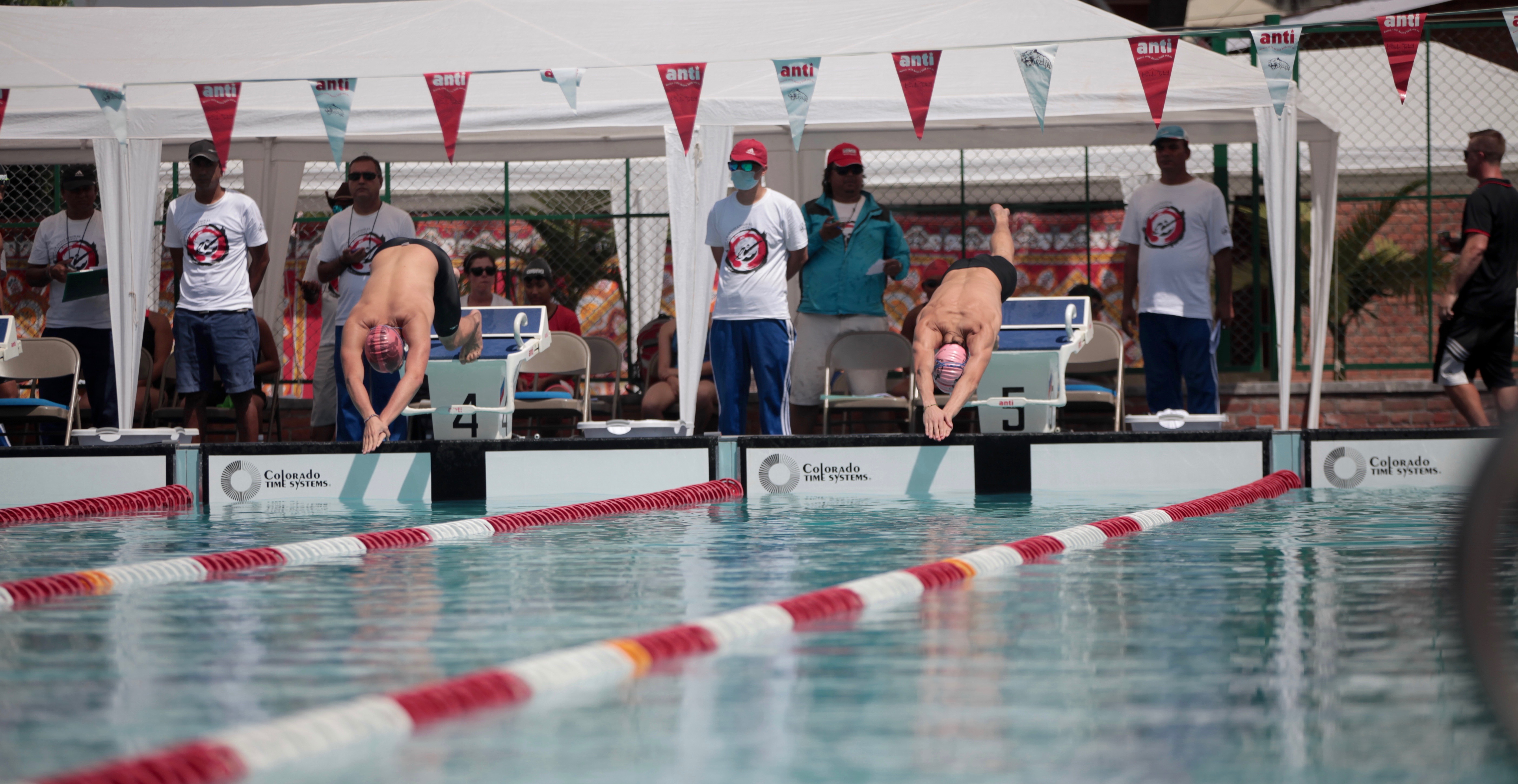 Sizzling Swims in 3rd Lincoln Swimming Championships!
23 Sep 2017
- Uncategorized
The Snow Leopards lit up the pool with some sizzling swims in the 3rd Lincoln Invitational Swimming Championships last weekend. A total of 22 schools, including the American Embassy School from New Delhi, competed in the meet. Lincoln School contributed over 50 swimmers in grades 2 through 12 to the over 200 participants who joined us on a sunny Saturday at a buzzing Lincoln School campus.
The Snow Leopards warmed up for the main event with a mini-dual meet with AES the evening before and soon showcased their superior skills and fitness in the water, making finals, winning golds and sweeping podiums. Our 13-14 year-olds got us underway in the 200 meter freestyle events, with both Alex and Tisa winning golds and breaking school records along the way. Alex clocked a 2.11 for the 200 free, while Tisa swam a personal best time of 2.21.
In the sprint events, Isabella M touched out Duana L in the 50 free with a time of 31.8 – another school record – while Alex swam a 26 in the 13-14 boys category. School records continued to tumble with Alex and Ayushma swimming a 30 and 33 in the 50 fly respectively. In fact, Alex and Tisa broke 11 school records between them at this meet! In the 15-18 categories, the awesome team of Niharika, Oshina, Akshara and Elisa for the girls dominated each event, finishing in the top 4 places in each final. Similarly, Jarrah, Ugyen, and Dane continued to rack up medal after medal, with only national swimmer, Anubhav, in their way, and they combined with Alex and Atreya to break the 200 free relay record.
Our younger swimmers continued to improve their times, and the coaches are excited about the potential in the team in the years to come. Although a thunderstorm disrupted events on the Sunday afternoon, all the swimmers returned on the Wednesday evening, after the NSA swim meet, to finish off the last few finals. As the evening wore on, there were no stars in the sky because they were all down in the pool that night. Lincoln won the overall championships with a whopping 449 points. Nisarga Batika, stationed just down the road and possessing some talented young swimmers, finished in 2nd with 147 points, while AES-New Delhi finished with 107 points for their efforts. Congratulations to all our swimmers and thank you to the LSPA and Lincoln community for helping put on such a great show!
Photo credits: Jolyon H & Krishna S