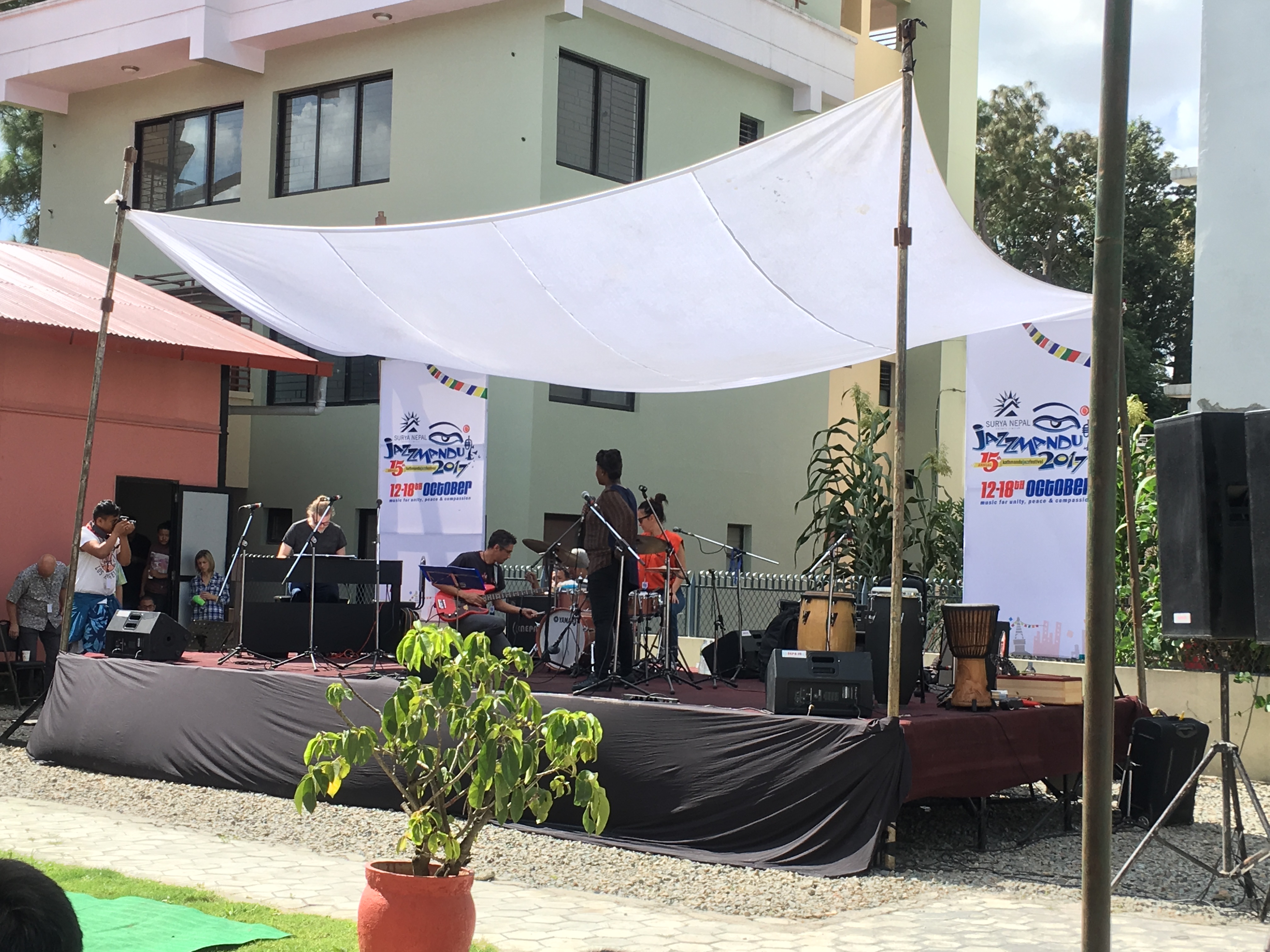 Grade 5 Music Field Trip to Jazzmandu!
12 Oct 2017
- Uncategorized
Grade 5 attended a concert put on by Jazzmandu for school aged children. There they heard four different bands from the USA, Germany, West Africa, and Nepal.
Grade 5 students posed for a photo in front of the Jazzmandu poster outside the concert. 
A west African artist called Julia Starr performed two songs for the group of school kids.