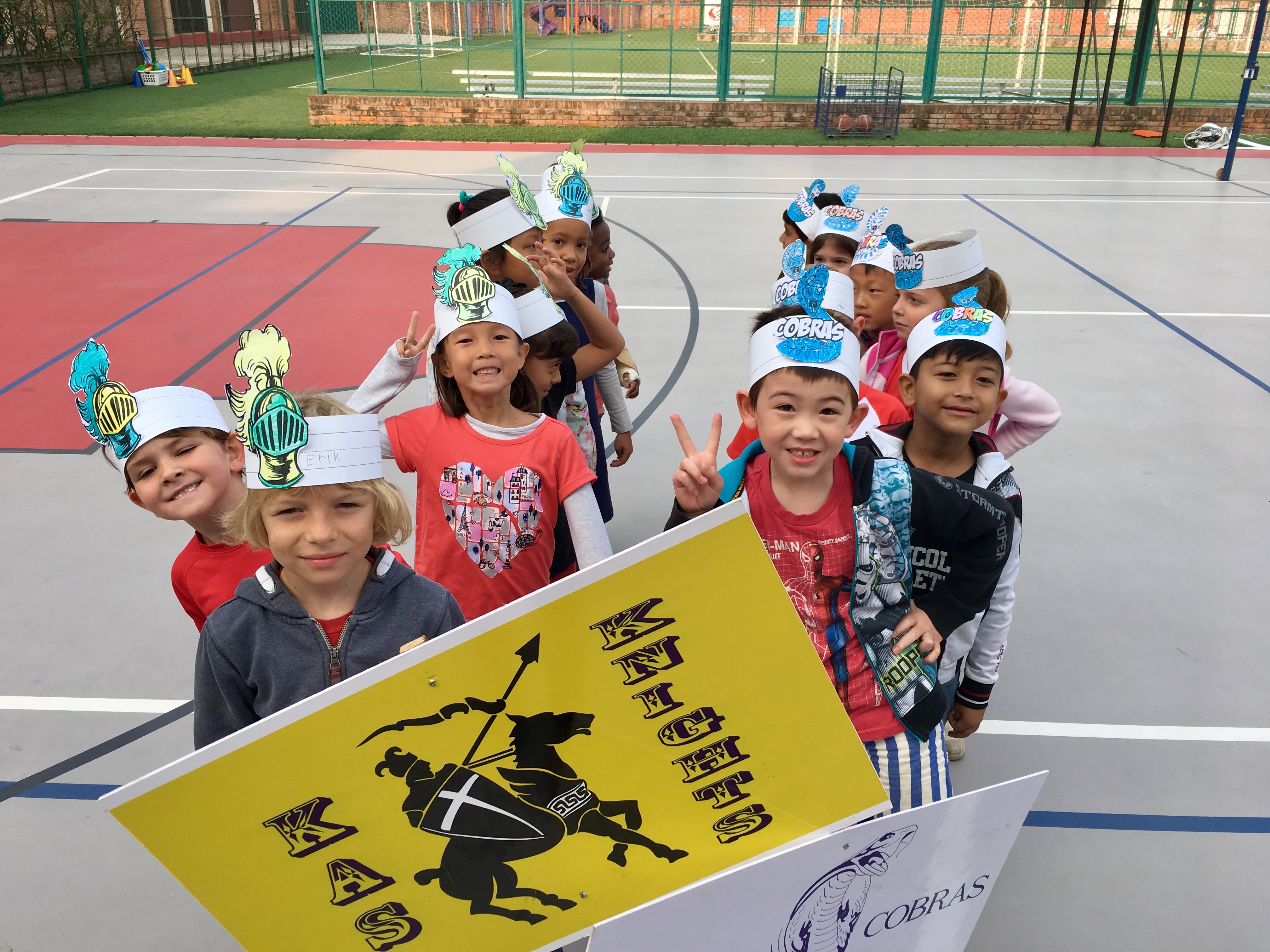 Week 11 in G1!
This week was busy! We had fun celebrating Spirit Week with the secondary students and welcoming all the SAISA teams participating in the volleyball tour
nament! Check out the Class News page
 for photos of how our class cheered on the KAS Knights and ISOI Cobras at the Opening Ceremony.
---
To finish our first reading unit, we used the story 
Ish
 by Peter H. Reynolds to practice retelling, noticing changes in characters, and thinking about the author's message. In writing, students revised their best Small Moment story with a partner and used an editing checklist to make it easy to
 read. Our fully published stories will be celebrated next week during Literacy Week!
In math, we wrapped up Unit 3 and began 
Unit 4. In this upcoming unit, we will focus on measurement with nonstandard units, as well as more addition and subtraction strategies. I updated the IXL suggested skills for online math practice at home. If you'd like to do more related activities at home, there are resources for Unit 4 (and all other units) on the class website if you follow the links under "At Home Learning." (You must be logged in.)
---
Yesterday we recorded reading aloud our social studies family artifact stories on iPads. Come to our Celebration of Learning to view the videos!
---
On Wednesday 11/1, Grade 1 is hosting a Celebration of Learning! Students are excited to share their hard work in reading, writing, and social studies with you. Please join us in our classroom at 8:15am.
---
If you haven't already and you'd like to participate, email Mr. O'Sullivan, the librarian, a "shelfie" of your student with his/her favorite book, as per the instructions in the Literacy Week message on Tuesday.
---
If there are any changes in your child's attendance or dismissal routines (such as playdates), please be sure to email both me and Miss Pragya to let us know. Thank you to parents who have been keeping us informed.
---
For an upcoming project, we are collecting long paper towel tubes. If you finish a roll of paper towels at home, please send the empty tube to school.
---
Upcoming important dates:
Friday 10/27 – Last day of ASA Season 1
Monday 10/30 – ASA Season 2 sign-ups begin

Monday 10/30 – Literacy Week Kick-Off Assembly at 8am in the amphitheater

Tuesday 10/31 – Book Character Dress-Up Day
Wednesday 11/1 – Celebration of Learning in G1 at 8:15am
Monday 11/6 – ASA Season 2 begins