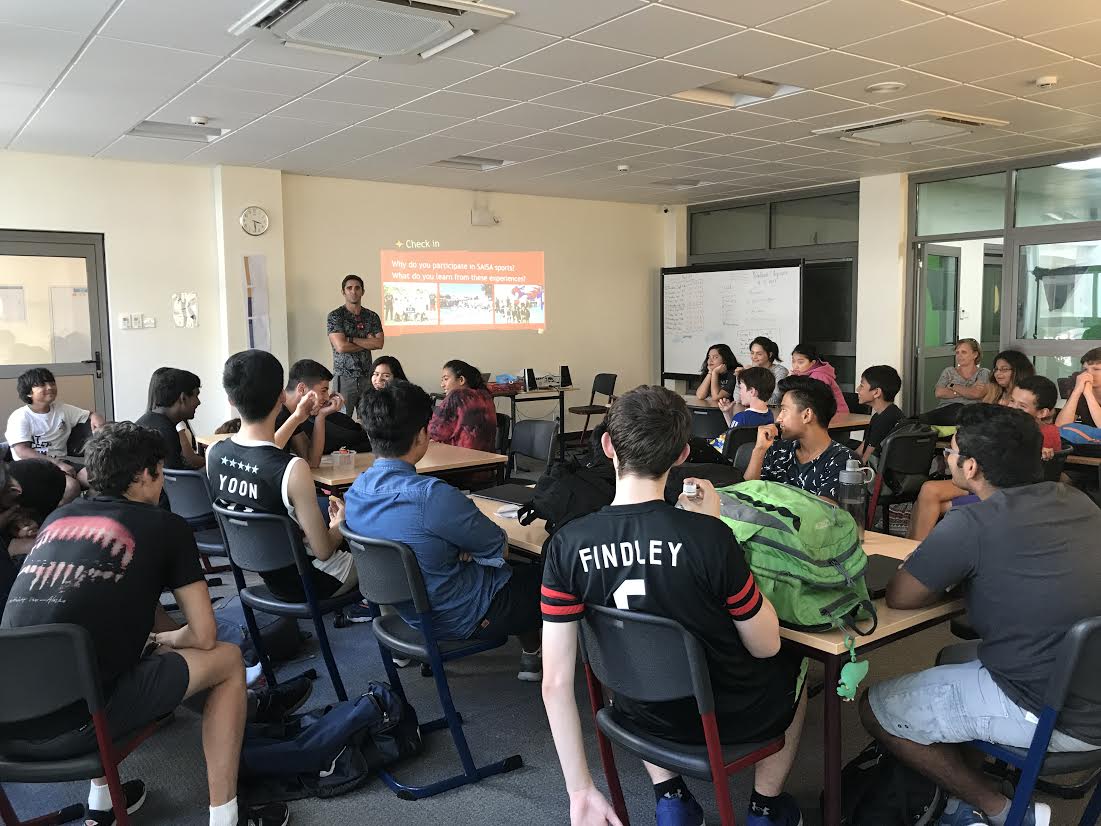 Lincoln Boys' Volleyball: Amazing Comeback to Win SAISA Championships!
03 Nov 2017
- Uncategorized
MUMBAI, India. — SAISA Boys' Volleyball 2017, held at the American School of Bombay, was a thrilling experience for all of us. The team had an incredible tournament, winning all but one of the round-robin matches, but saved the best for last during the finals against Dhaka.
"First pass! Beautiful first pass!" That was Coach Broker shouting his lungs out at us – something he would never do to his students in school. That's all we needed to do: get the first pass right and everything else would follow. This was all the team thought of during the game, but it wasn't working. During the second set of the SAISA Volleyball Championship match the whole team was down. Following the first set loss, we were something like 23 to 8 down in the second set, and one more set could mean the end of the season. We were on the verge of losing everything that we had worked for – of being the best team we can be. We were in for a fight, the fight we had all been waiting for– Lincoln Snow Leopards versus the Dhaka Tigers. However, we weren't playing our best volleyball. If this continued, it was going to be a quick victory for Dhaka.
Then the coaches huddled us in after we lost the second set. The team was on the verge of defeat, but the coaches weren't. Coach Davis told us in a calm voice, "Everything that we can do is in us." Coach Broker told us with a smile on his face, "Did you guys buy the tickets? The tickets to the Lincoln show?" They were right. Everything was in our hands. We could decide whether we wanted to play or not, and we wanted to play.
In the third set, we brought a different energy to the court. In the end, we took the third set, fourth set, and finally the final set. We became the SAISA Volleyball Champions, and achieved our goal of playing to our potential. It was indeed a Lincoln Show, a true comeback story, and a right fight for the championship. No one in the crowd would have thought that we would change the tides of the game and take it, but inside our heart we never gave up. With true cooperation of each player's touch on the volleyball, we made the whole system work. Just like the quote outside of the gym, we did what we could to challenge ourselves:  "The only way to discover the limits of the possible is to go beyond them into the impossible."