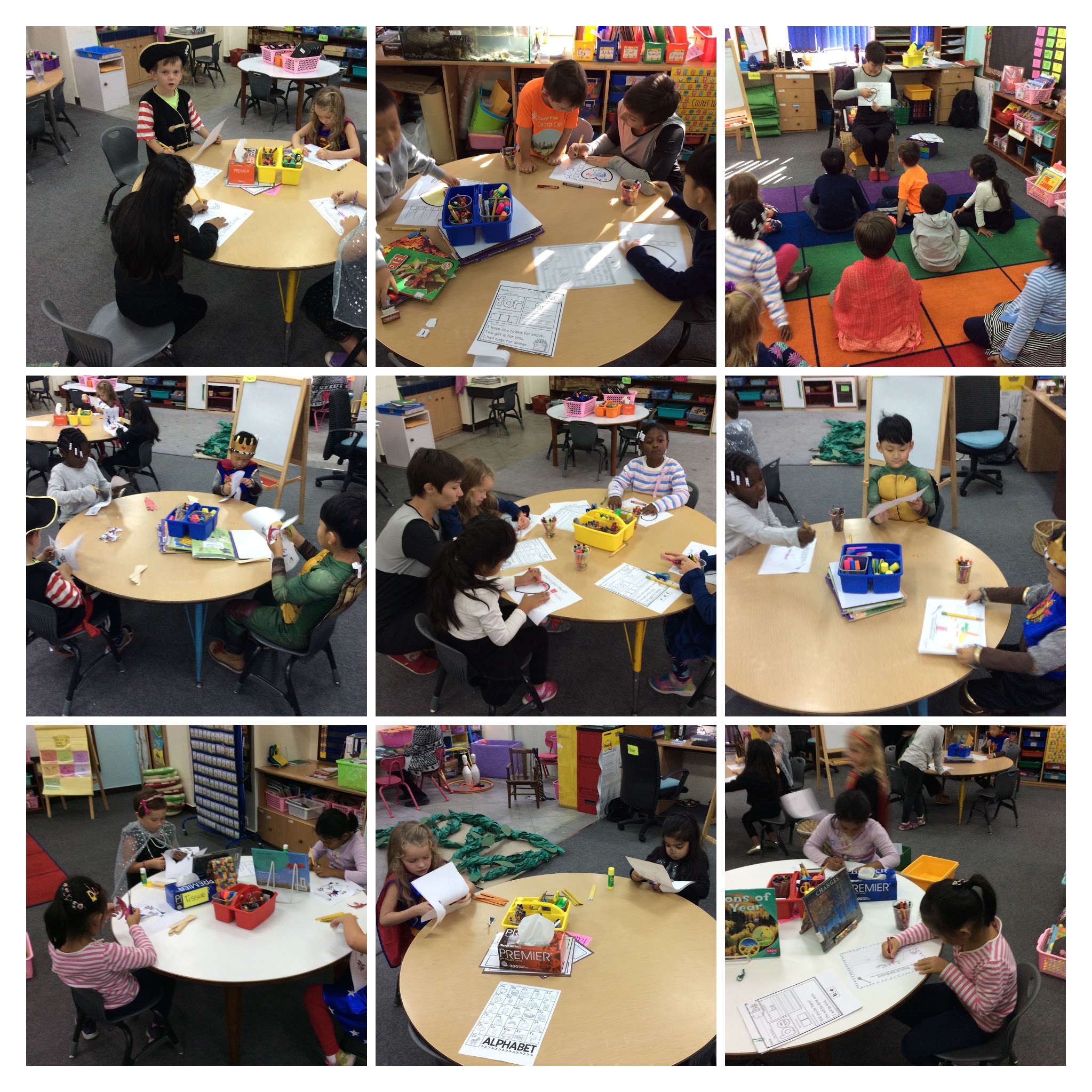 Week 13 in Primary 1
Good afternoon,
This week was filled with fun and exciting learning and activities. Literacy week was a big success. The kids looked fabulous dressed up in their costumes.
Reading
The kids have been focused on choosing good fit books, reading the words, paying attention to punctuation, and understanding the text.
They have been working hard to get ready for their celebration next week on November 10th at 8:15.
Writing
The kids have been working towards making their writing more readable, not just so a teacher can read it but also their writing partner and friends.
They have been going back and fixing up their pictures and sentences by checking spelling and adding more details.
The kids have shared how they have been making their writing easier by using the word wall, stretching out a word and writing the sounds that they hear, putting vowels into their words, adding speech bubbles so the reader knows what the characters are saying, and making their pictures more clear.
Math
The kids continue to solve number stories in their math journals. They learned how to represent a number in a variety of ways, like tally marks, ten-frames, pictures, addition and subtraction sentences, words, and digits.
Science/Social Studies
We have continued to discuss the four seasons and looked closer at spring and summer this week.
We also discussed the life cycle of a pumpkin. The kids painted their own paper bag pumpkin to put in our make-believe pumpkin patch.
Other
The kids were invited to the Grade 1 Learning Celebration. They loved seeing the work of kids only 1 grade older. It was great for them to see what they are working towards.
Early Dismissal = November 8th at 11:50 am.
Take Home Folder
Please send the folder back with your child each day.
This weekend, I would recommend logging into Raz-Kids so that your child may listen to different stories, and/or logging into IXL for your child to practice a variety of math skills.
Kindest Regards,
Colleen and Tripta