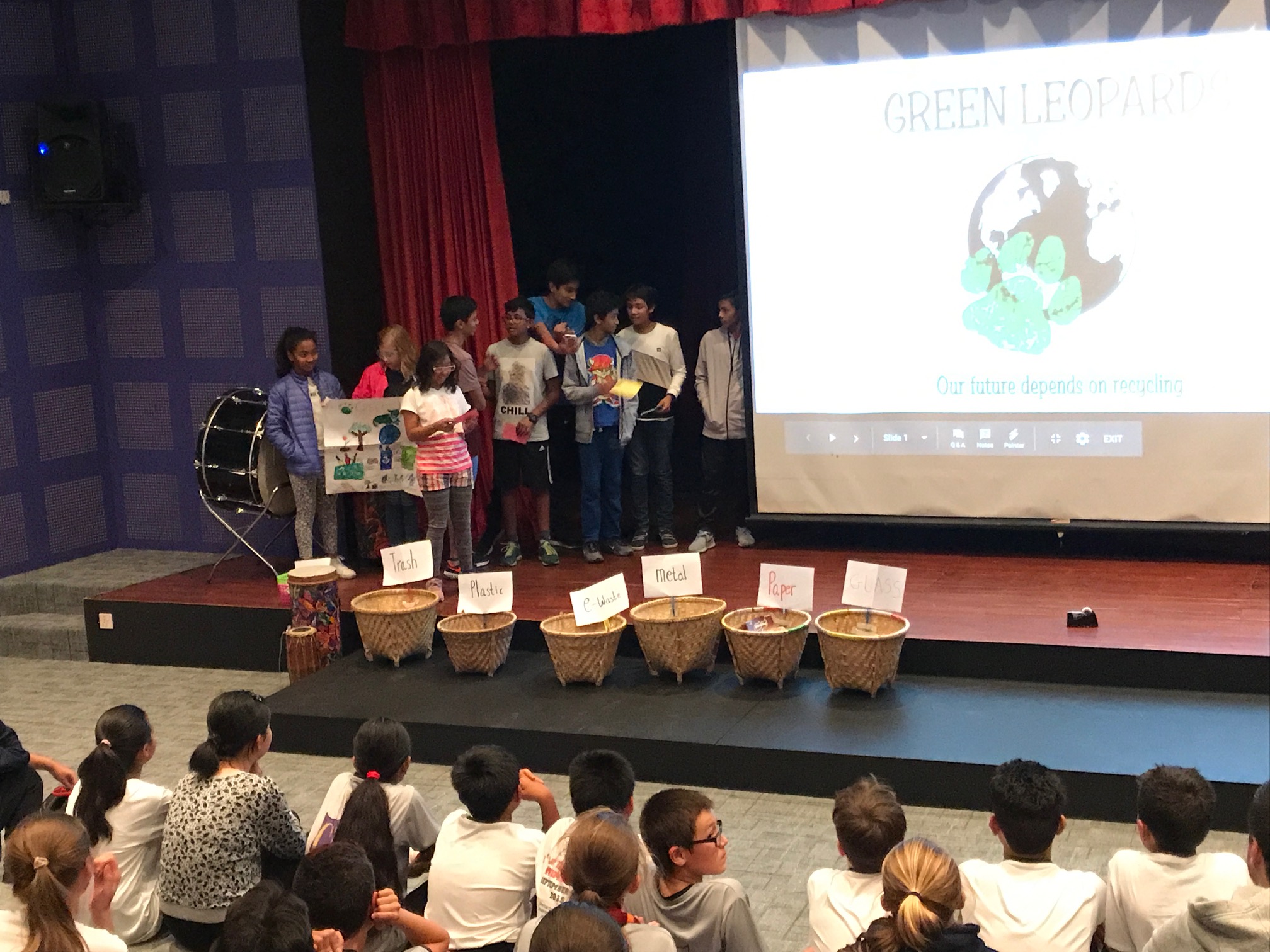 MS Exploratory Showcase
07 Nov 2017
- Uncategorized
Middle School students finished up the first exciting round of Exploratories and celebrated with a showcase of projects and products. Classes took turns sharing out what they accomplished, what was challenging,  and their successes. The hard work and passion of the students was evident in their presentations and products!
The Green Leopards were able to start a school-wide recycling program. We were introduced to a new world with complex and creative characters, that left us wanting more of the story from the World Builders. Humans of Lincoln students created a book of narratives based on interviews of staff and students that will be available for purchase soon. Students witnessed a complex machine complete a simple task, and a game of Quidditch was enjoyed by all.  Everyone walked away with a new hack to make their lives easier thanks to the Life Hacks video.
Middle school students have started their second round of Exploratory classes this week. They will be involved in coding, engineering challenges, creating new sports games, and using media as a mindful platform for addressing social issues.