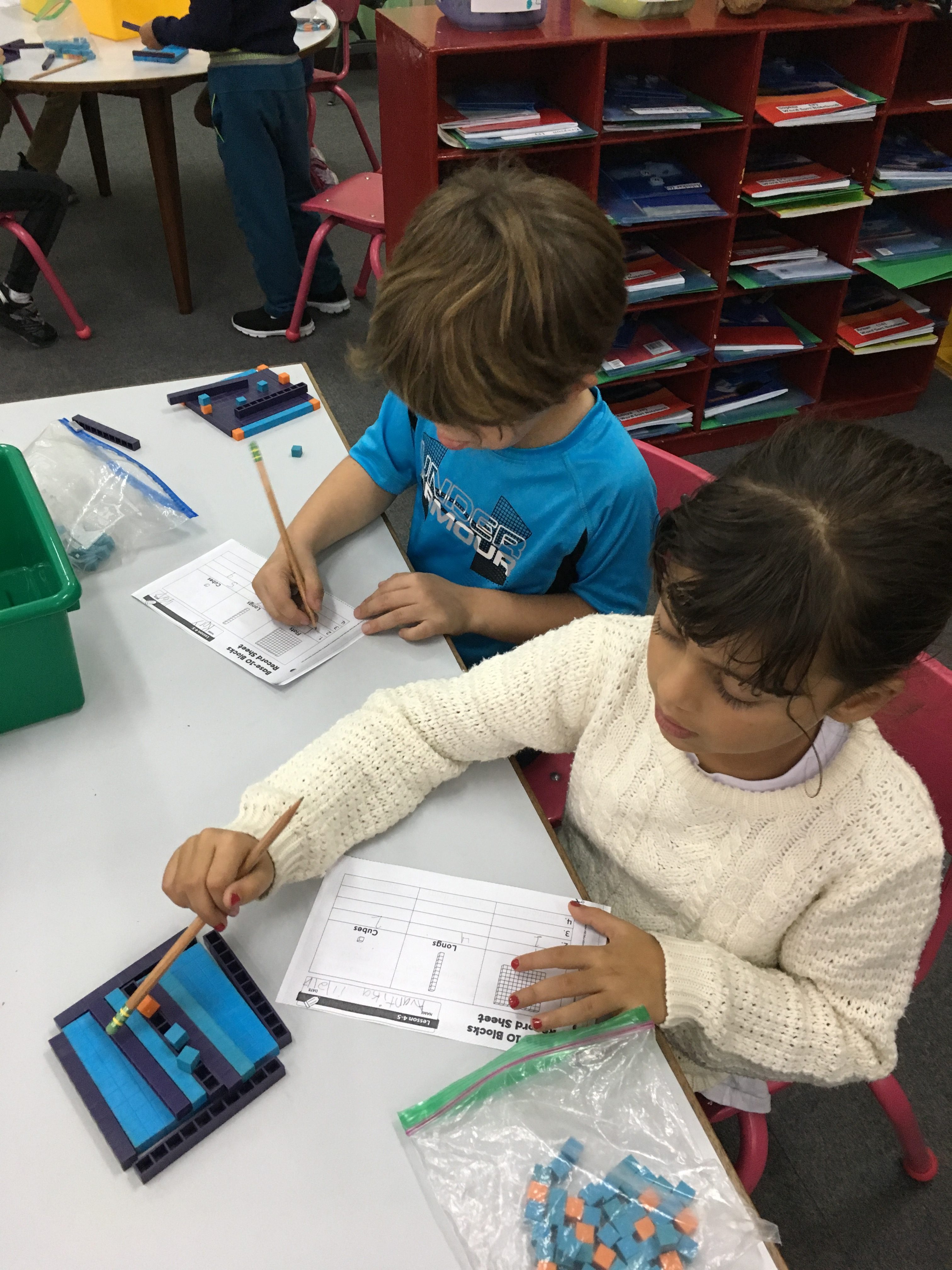 Week 13 in G1!
This week in reading, students learned to stop and chat and remember what they learned to get smarter when reading a nonfiction text. In writing, students thought of a reader's possible questions about their topic and added detail to their book to answer those questions.
---
In math, we made a bar graph to show votes for our next read aloud book. Pippi Longstocking got the most votes! Students also explored shapes and base 10 blocks, as well as practiced adding doubles, like 4+4. Check out the photos here. Next week students will take the Unit 4 assessment and we will begin Unit 5. Your child can work on the highlighted strands on IXL at home over the weekend for extra practice.
---
We began our science unit about patterns on Earth and in space this week. Students became meteorologists and observed the weather and used thermometers to measure the air temperature. Check out the photos here.
---
Miss Iris sent an email on Tuesday describing costumes for the music showcase in December. Please begin looking for the items below. Before sending the items to school, please be sure your child's name is clearly written on EACH PIECE that belongs to you. I also recommend sending the costume pieces in one bag labeled with your child's name. This will help us return costume items to you when the show is over.
long black pants (black tights and a black skirt also work)
long sleeve black shirt (if the shirt has some writing that is fine)
black shoes (it is okay if there is some color but they should be mostly black)
black socks (or tights)
---
We reached our goal of 19 paper towel rolls for our upcoming project! Thank you to everyone who helped by sending in a tube. We do not need any more.
---
As we approach the holidays, many of you may be making travel plans. If your child will miss any days of school, please contact me and Miss Pragya in advance so we can make arrangements for his/her absence before you leave.
---
Upcoming important dates:
Monday 11/13 & Tuesday 11/14 – Visiting author Gennifer Choldenko
Friday 11/17 – Fabulous Friday assembly in the Globe Theater at 8:00am
Thursday 11/23 & Friday 11/24 – Thanksgiving Break
Wednesday 12/6 – ES Music Showcase at 6pm in the Globe Theatre, reception starts at 5pm, students will remain on campus after school
Friday 12/8 – ES Music Showcase at 8:45am in the Globe Theatre

Friday 12/15 – 12:00pm dismissal for Winter Break