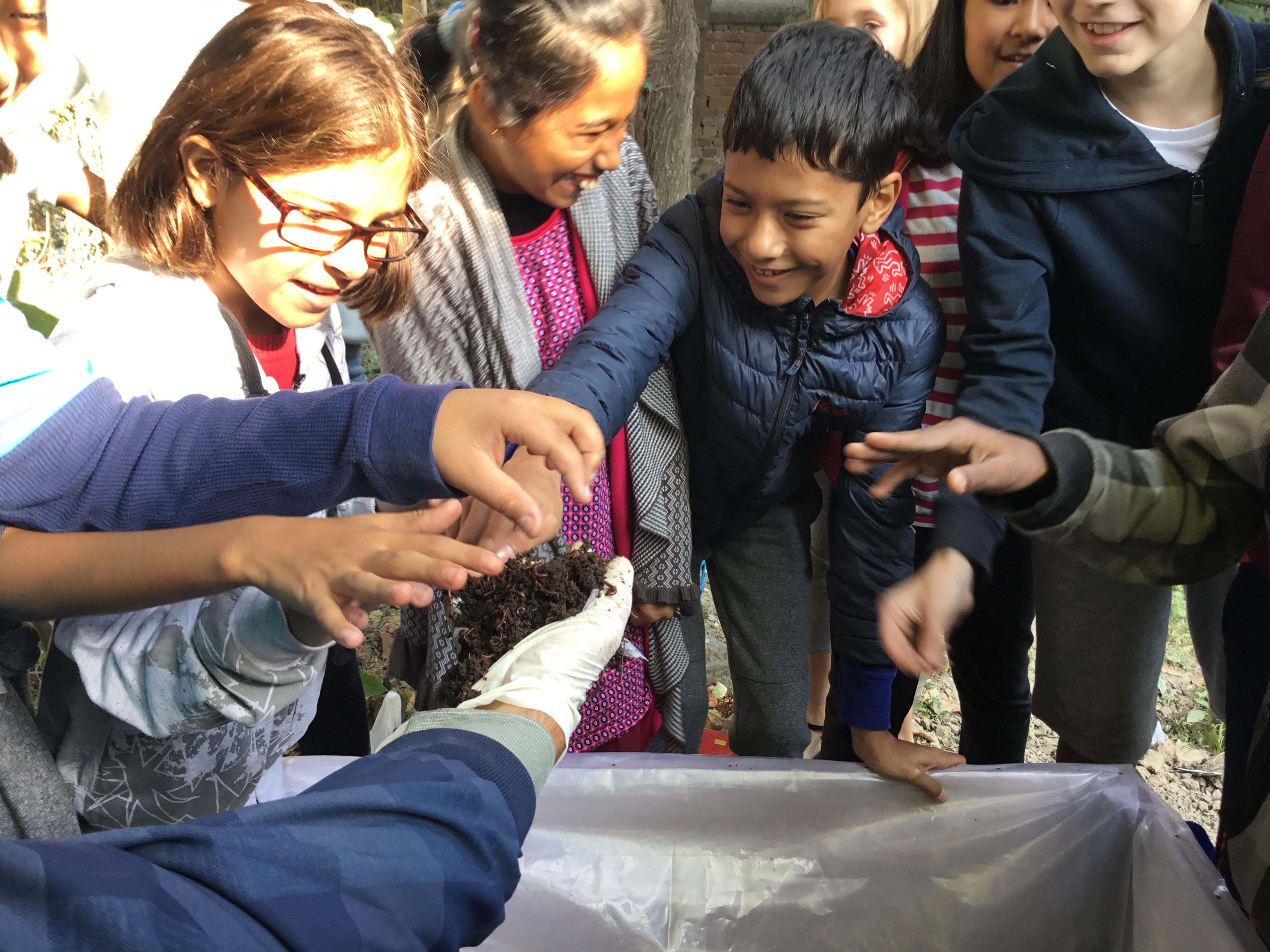 Vermiculture: Worms!
20 Nov 2017
- Uncategorized
The Lincoln Snow Leopards learned about a different type of animal today, WORMS!
Mr. Shreeram Ghimire, a local vermiculture expert, visited Lincoln School today to share his knowledge of worms with the elementary school.
Mr. Shreeram gave a very informative presentation on worms, but red wriggler (Eisenia fetida) worms in particular.   He stressed their importance in the composting of our everyday food waste.  At the end of his presentation, all the classes were invited to make their very own worm habitats out of newspaper and food waste.  These mini-habitats will mirror the investigation the Grade Five students are doing on worms interacting with organic matter.
The G5 students then went to the garden with Mr. Shreeram and set up a large-scale compost bin to help Lincoln School compost food leftovers.  The students set up the bin with weed clippings, newspaper, and other organic matter from the garden.  It wasn't until Mr. Shreeram showed them a giant handful of wriggling worms that the students began to squirm themselves.
Afterwards, our local expert supervised the construction of worm habitats for observation in the classroom. Thanks to Mr. Shreeram for visiting and sharing his passion for vermiculture with us!