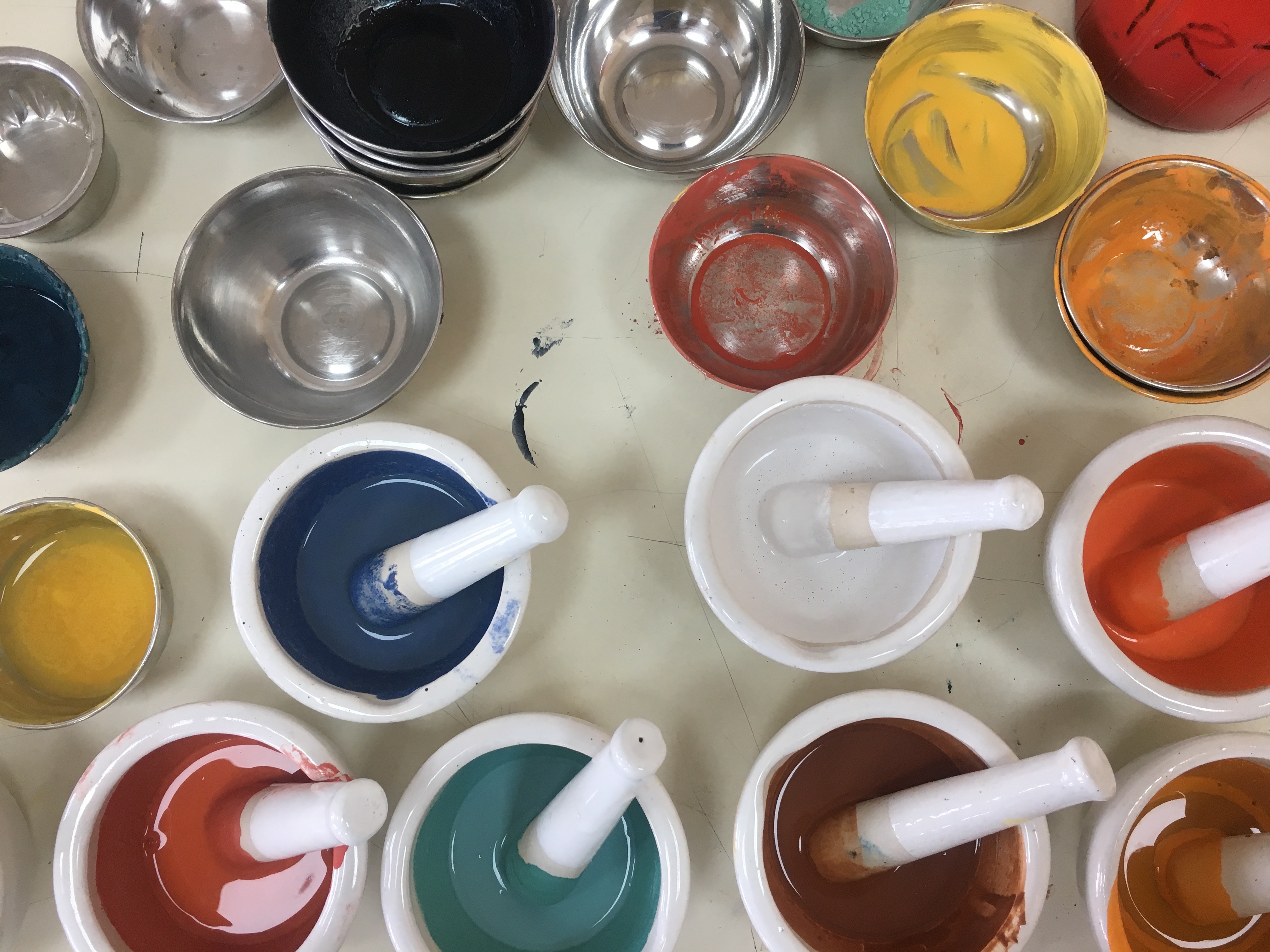 SAISA Art 2017 – Kathmandu: Then & Now
22 Nov 2017
- Uncategorized
Our SAISA Art program, "Kathmandu: Then & Now,"  was a huge success this year. Featuring the rich artistic traditions of the Kathmandu Valley, students were exposed to an array of traditional and contemporary art forms in the local community. Five prominent Nepali artists of various disciplines led three-day workshops with 43 students from six SAISA schools.
Naresh Shakya, a talented wood carver, who has worked on several UNESCO world heritage sites around Nepal, led a traditional wood carving workshop.
Sudarshan Suwal taught Thangka painting. He is one of the only professional Thangka painters who continues to follow the traditional process of grinding his own pigments from natural minerals.
Vijay Maharjan, a contemporary sculptor, led a casting workshop, where students learned how to cast objects and body parts with plaster and alginate.
Mahima Singh, a performance artist and teacher, led a performance art and installation workshop, where students were pushed to develop a strong concept, think critically, and experiment with ways the viewer could interact with their art.
Lastly, Sattya Media Arts Collective, a resource center for artists, filmmakers, photographers, activists, and other creative types in Nepal, led a mural painting and public art workshop. Students collaborated on a mural design inspired by words and images that represent their impressions of Kathmandu. They painted the mural together over the course of two days.
On Sunday evening, students exhibited their projects in our SAISA Art exhibition. The Lincoln community was invited to peruse the gallery and interact with the artwork, as well as view some performance art in the theater. The culmination of student work was very impressive, thanks to our professional guest artists and the entire team who helped make the event a success.
Here are some photos from the exhibition (and check out more on our lsnepalart instagram!)