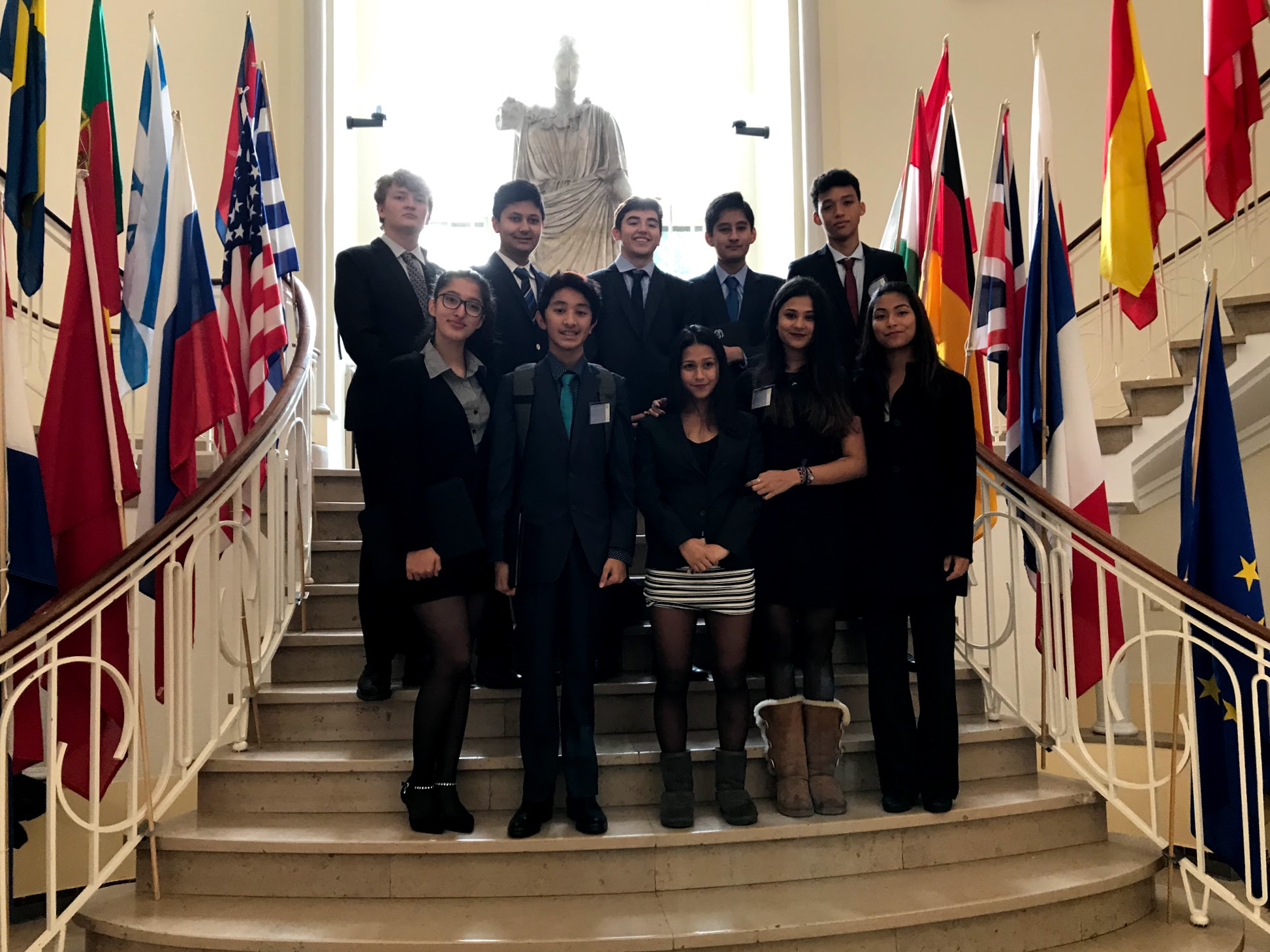 Model United Nation Club returns from the Netherlands!
28 Nov 2017
- Uncategorized
By Anushka, Grade 12
On November 15th ten LS Model United Nations Club students traveled to the Netherlands for the Leiden Model United Nation (LEMUN) conference. LEMUN is a secondary school MUN conference with approximately 450 delegates, organized by students of the Stedelijk Gymnasium in Leiden.
While at the conference students participated as delegates who represented a variety of countries in their respective committees. The conference focused on a range of global issues including human trafficking and sex workers to the Palestinian refugees along the Syrian border. The conference was extremely successful as all committees managed to pass at least one resolution.
While in the Netherlands, the students also had the opportunity to take the train down to The Hague. In The Hague, they visited the Peace Palace (Vredespaleis), saw the oldest working Parliament building in the world (Binnenhof), and explored the city. In addition to The Hague, the students also explored Amsterdam.  While in Amsterdam students were able to visit the Anne Frank House as well as the Van Gogh Museum.
Sadly the trip had to come to an end. The week was definitely fun, long, and enriching and students are looking forward to returning next year!