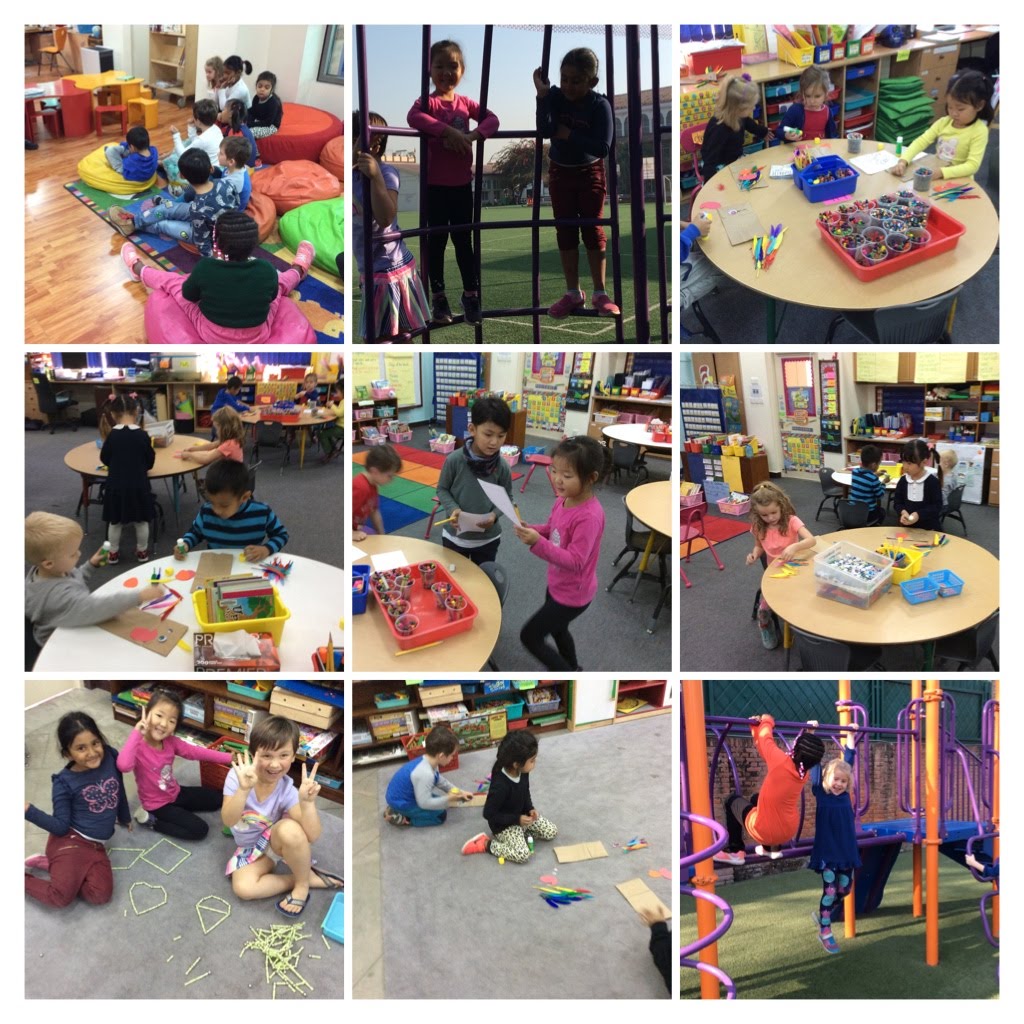 Week 16 in Primary 1
Good afternoon,
Another short week in Primary 1, and even though it was short, it was very productive. Ms. Tripta and I would like to wish everyone who is celebrating a Happy Thanksgiving!
Reading
During our small group work, we have been focusing on skills to make their reading more fluent.  The kids continue to read each day on their own and with a partner. One of the skills the kids have been practicing is "book talk" which is where they talk with a friend about the book they are reading without revealing the ending.
Writing
The kids have continued to work on their favorite story for publishing. They are working on creating titles that are related to their stories for the front cover.
Math
 The kids were introduced to the calculator this week by solving addition problems. The kids also completed a survey where they asked their friends their favorite color and recorded the data.
 Science/Social Studies
 In science, we finished up our unit on living and nonliving things. The kids shared all that they learned when they completed their science notebook.
In social studies, we talked about Thanksgiving. We discussed how it started and how it is celebrated today. Kids from the class who celebrate Thanksgiving shared their traditions. We also talked about how we can be thankful everyday for things we have and things we can do. The kids shared each day one thing they are thankful for. The kids created a paper bag turkey puppet with the PS/PK class as a fun activity to celebrate Thanksgiving.
Other
No school on Thursday, November 23 and Friday, November 24.
Please remember to order your son or daughter's lunch for the upcoming week.
Take Home Folder
 Please send the folder back with your child each day.
This weekend, I would recommend logging into Raz-Kids so that your child may listen to different stories, and/or logging into IXL for your child to practice a variety of math skills.
 Kindest Regards,
Colleen and Tripta
3 Days of Thankfulness
I am thankful for…
| | | | |
| --- | --- | --- | --- |
| | Monday | Tuesday | Wednesday |
| Aarya | Being Canadian | Having a birthday badge from Australia | Being able to read |
| Ella Kate | My shoes | My jacket | My teachers and friends |
| Lilly | My pants | | My toys |
| Palden | Everybody in my family | My new toys | Liam because he plays with me |
| Mckenzie | All of my toys | My clothes | My family |
| Mike | My bike | My Lego toys | Being able to write |
| Liam | My toys | Bottles | Fossils |
| Alisha | My family | My books | Being able to read |
| Tegan | My friends | My dresses | Ms. Tripta |
| Zian | My friends | My Lego toys | My family |