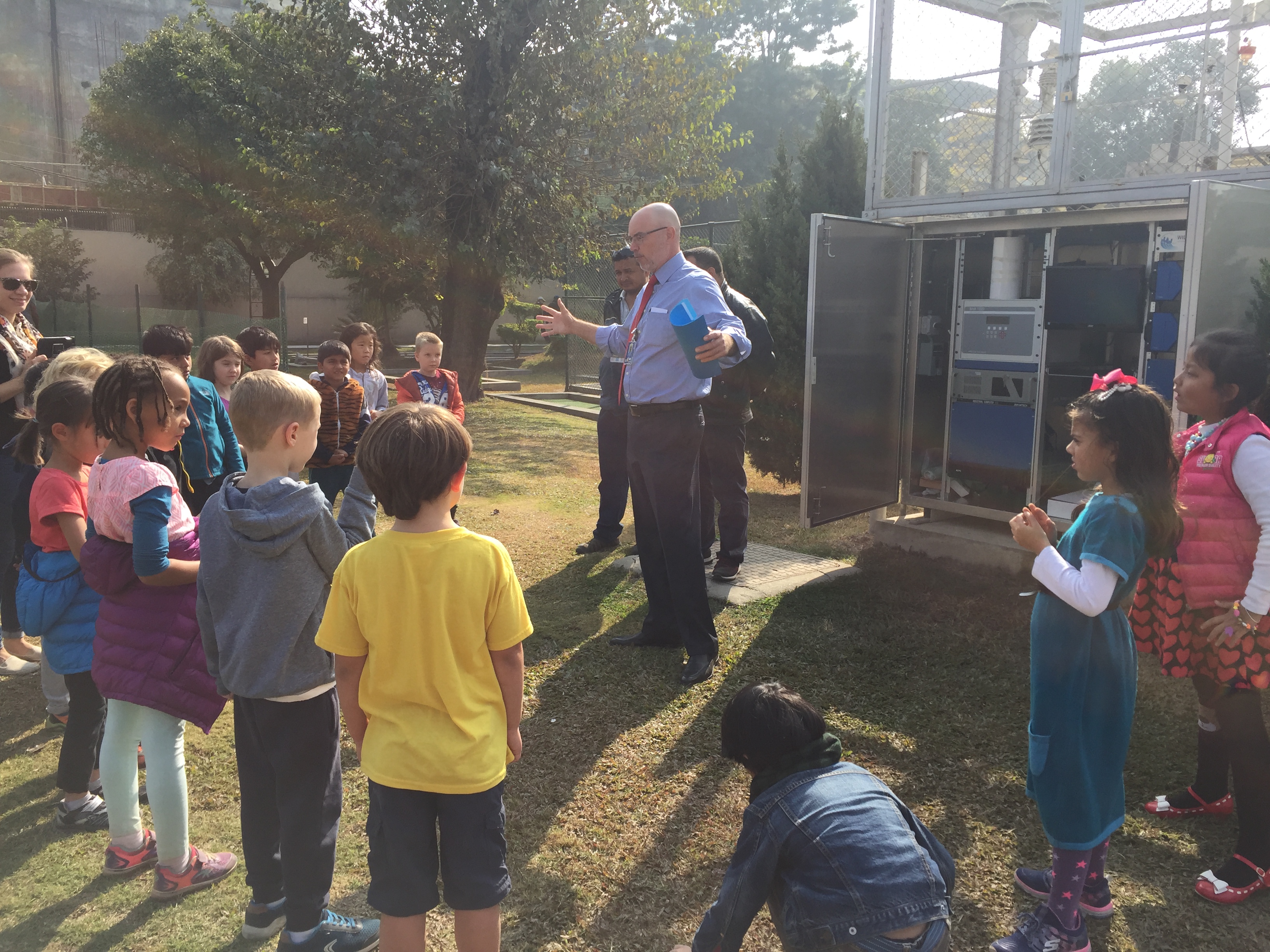 Grade 1 Field Trip to Phora Durbar
04 Dec 2017
- Uncategorized
This year, Grade 1 students decided to focus on air pollution in Kathmandu for their service learning project. Students have been asking questions and doing research to find out more about this topic.
On Friday, the class took a field trip to Phora Durbar to learn about the air quality monitoring system on site. Board member Mr. Todd Tiffany spoke with the students about the monitoring system and why it is important for the US Embassy and local organizations to collect data on air quality.  The students asked lots of questions to find out more about the monitoring system, air pollution's harmful effects, and what could be done to help improve air quality in Kathmandu.
For the next step in their service learning project, the Grade 1 students will begin to think about ways they can take action to help solve the problem of air pollution in our community.
[envira-gallery id="4894″]