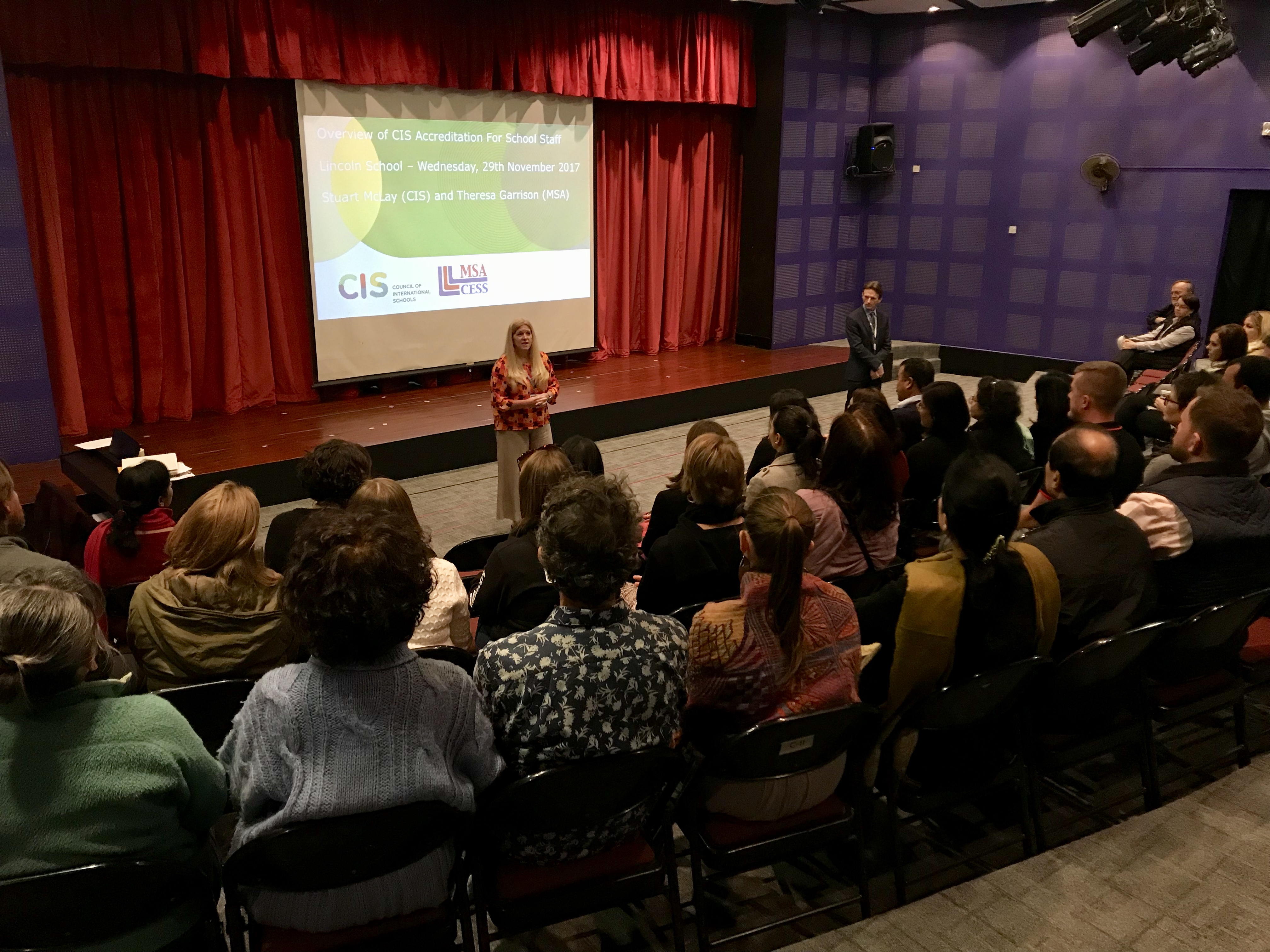 Accreditation Visit
05 Dec 2017
- Uncategorized
Lincoln School is accredited by two internationally recognized accrediting agencies: the Middle States Association of Colleges and Schools/Commissions on Elementary and Secondary Schools (MSA-CESS), and the Council of International Schools (CIS). Last week representatives from these two organizations came as part of the regular cycle of visits in our continuous process of school improvement and accreditation. The visit follows the work of the Lincoln School Accreditation Steering Committee who submitted a report and evidence to demonstrate alignment with the standards for accreditation.
During the visit, the representatives met with different stakeholder groups, including representatives of students, parents, administrators, different program leaders, and the board. The representatives were able to share their positive impressions about many aspects of our programs and confirmed our identified areas of continued growth. The formal feedback from this visit will come in about a month's time and will include commendations and recommendations which will guide the Self-Study process.
The accreditation process functions on a 10-year cycle. Re-accreditation requires a major Self-Study, which we will soon undertake, that includes comprehensive reviews of our mission and philosophy, curriculum, program, governance, staffing, facilities, student well-being and safety, and finance. The Self-Study is followed by a week-long, on-site visit by a team of international educators. The Self-Study and Team Visit process requires a period of 14-16 months, or more, for completion.
For more information about our accrediting organizations, MSA and CIS, please visit the Lincoln School website.