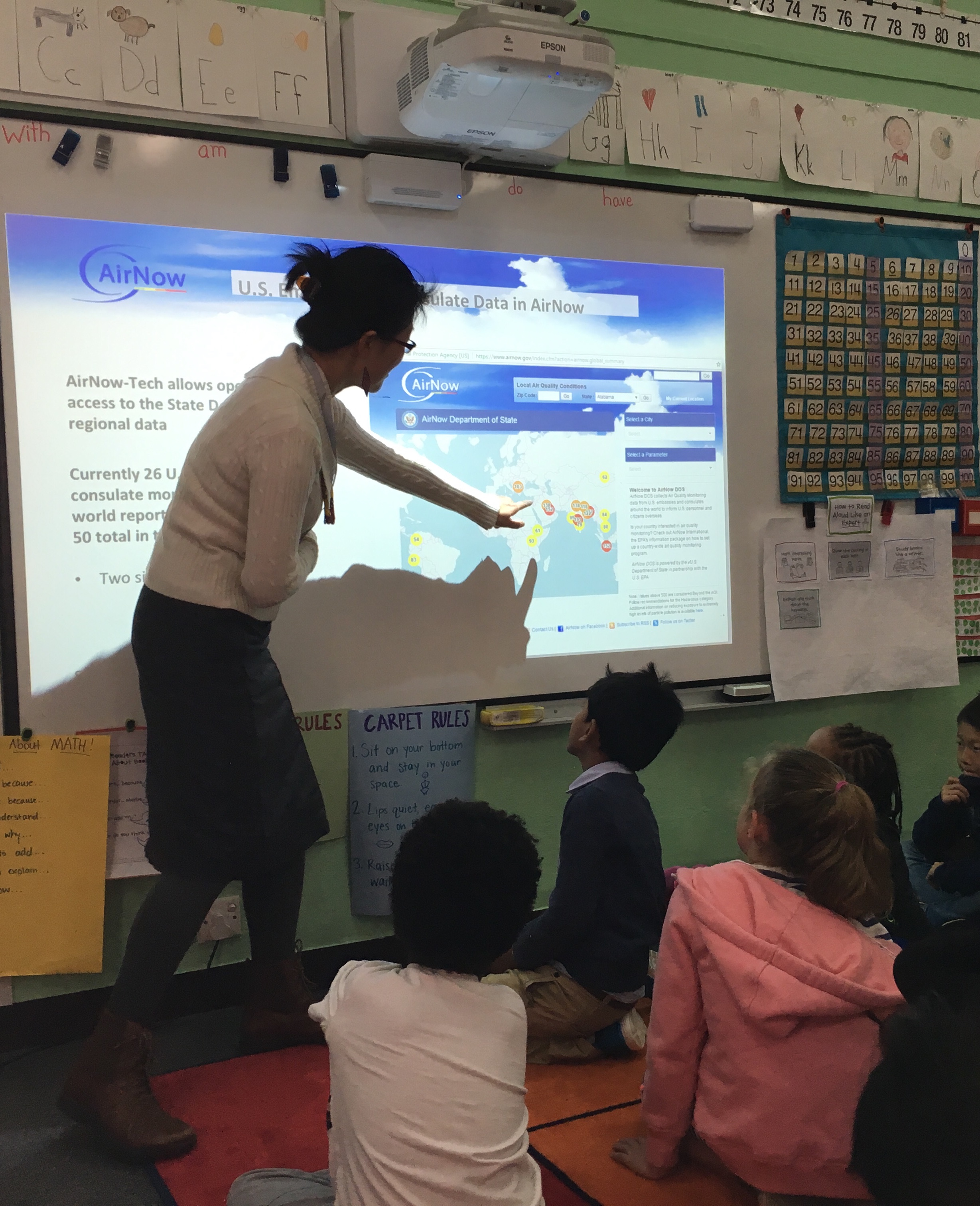 Air Pollution Expert 12/6/17
Continuing with the research for their service learning project, Grade 1 invited an air pollution expert to speak to the class. This morning, Dr. Jia Li came to speak to the Grade 1 class! Dr. Li is an environmental economist with the US Environmental Protection Agency (EPA). She shared about the work she has been doing here in Nepal working with the government on climate change, including air pollution.
Students got to ask and answer many questions about air pollution and even found out some more things the Nepali government is working on to try and improve air quality. It was awesome to learn from another expert and get more ideas for what our class can do to help solve this problem!
[envira-gallery id="548″]