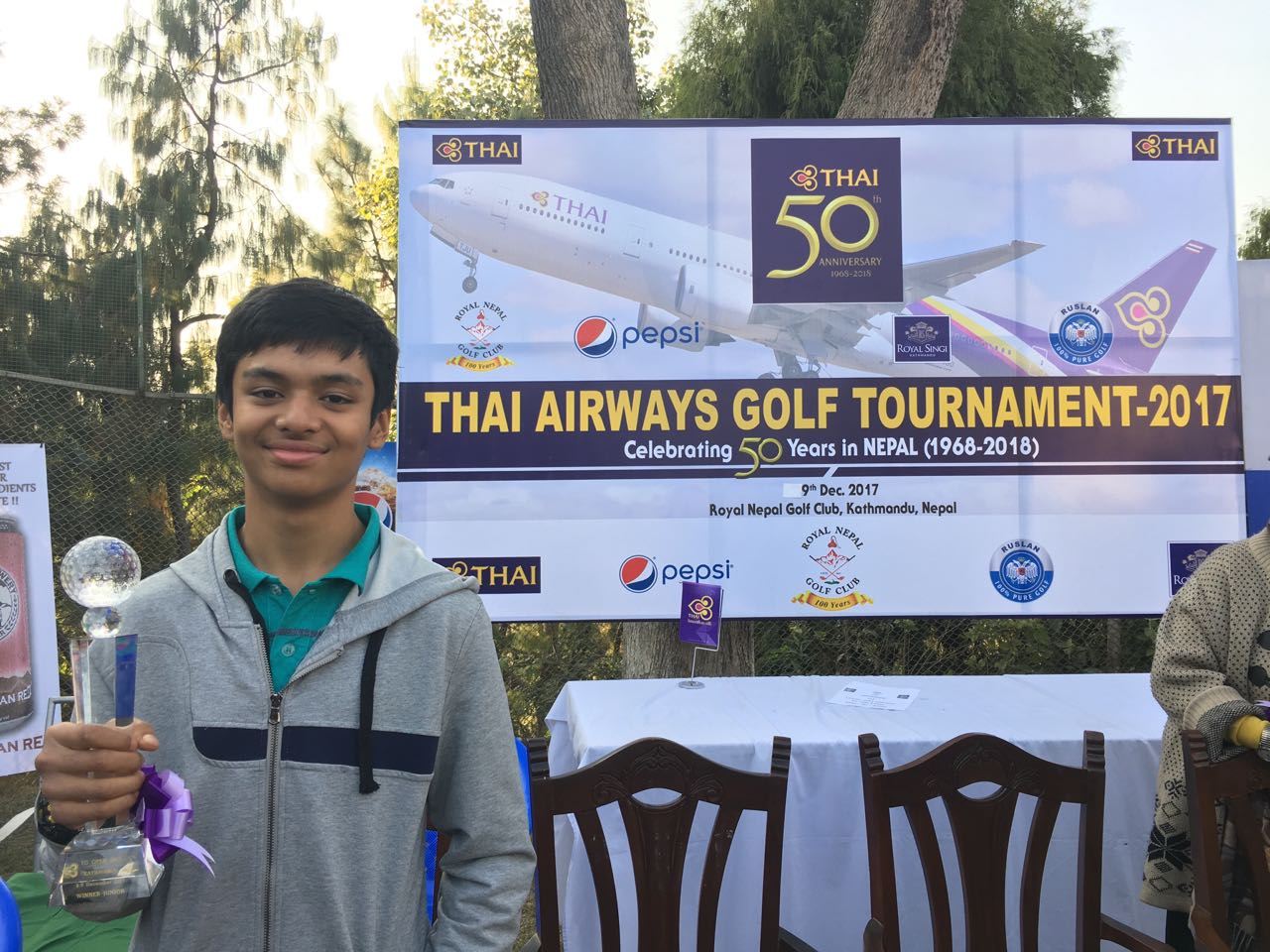 Lincoln Golfer Wins Thai Airways Tournament!
10 Dec 2017
- Uncategorized
KATHMANDU, Nepal. —  Shashwat (Grade 8) won the Thai Airways Golf Tournament held on December 8th, 2017 in the junior category. With this win, Shashwat holds the distinction of winning every tournament he has participated in since the summer of this year!
He is regarded as one of the top junior golfers in the country and has been selected to participate in the three-day Nick Faldo Nepal Golf Championship. This tournament includes junior golfers from other countries in the region and is held in over 30 countries around the world. Lincoln wishes him the best of luck for the Nick Faldo Nepal Championship.