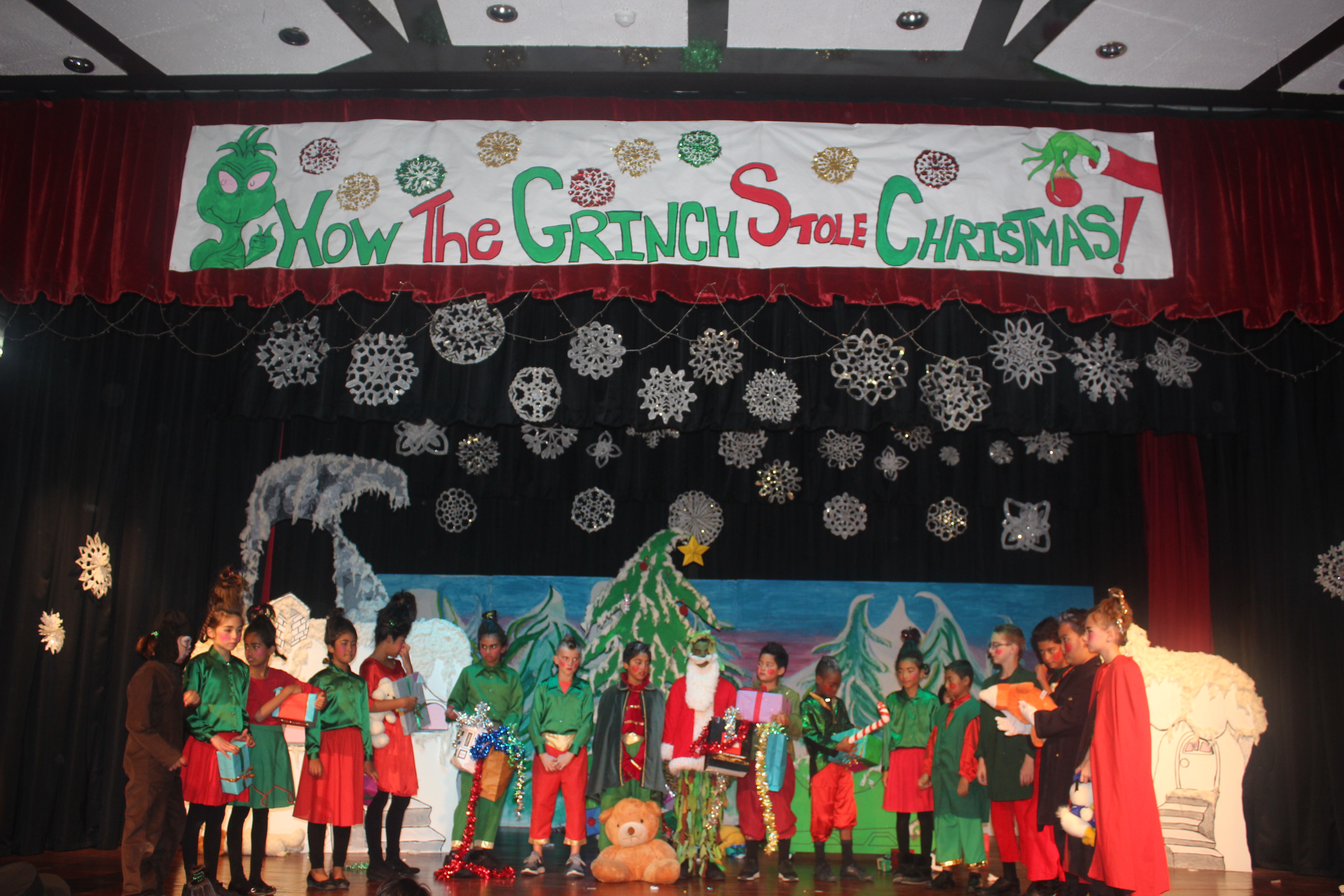 The Grinch Live @ Lincoln!
13 Dec 2017
- Uncategorized
The recent performances of "The Grinch" were a huge success! Every student in the elementary school participated in the musical adaptation of the Dr. Seuss classic, "The Grinch Who Stole Christmas." Students from PreSchool to Grade 5 sang, danced, and dazzled the crowd during the two performances.  The imaginative set and costumes transformed the Globe Theater into KathmanduVille. Both performances left the audiences full of smiles and good cheer.
The show was accompanied by a wonderful elementary student art exhibition as well! A big thanks goes out to the members of our Performing and Visual Arts departments.
Happy Holidays!