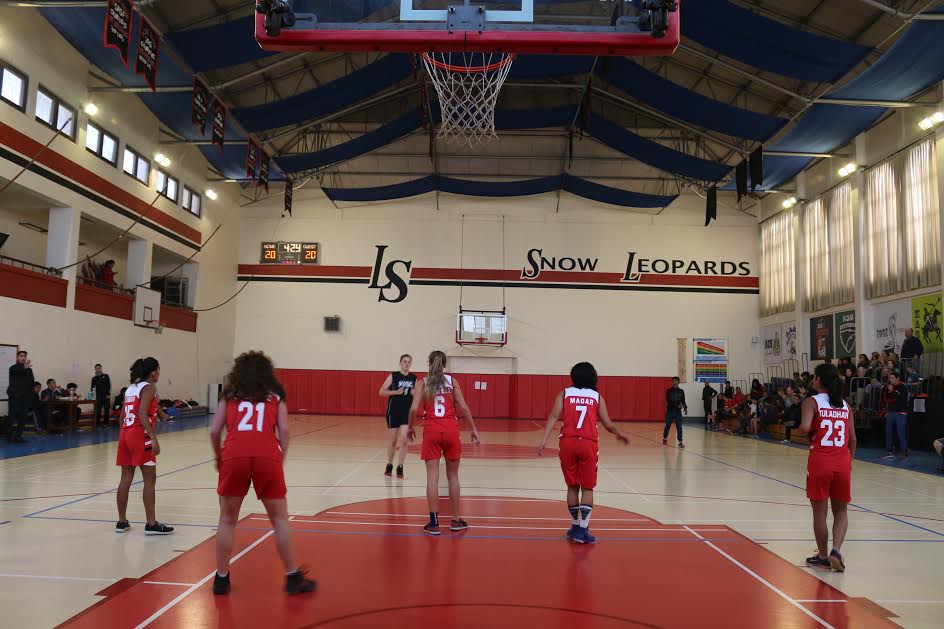 NISSA League & Cup Recap
23 Jan 2018
- Uncategorized
KATHMANDU, Nepal. — The Lincoln School girls' basketball and boys' football teams have shown tremendous growth over the course of the season and are well placed to make their Snow Leopard marks on SAISA. The NISSA league and cup fixtures have proven to be an excellent way to help our respective squads develop, as we come to the "business end" of the season.
In the boys' football, the Snow Leopards finished 2nd to GEMS in the league after defeating KISC 2-0 and 3-0, enjoying a strong 3-1 win over TBS and then finishing the league with excellent 3-1 and 5-1 wins over RBS. Despite losing to GEMS in the league, the boys felt confident that they could have the last laugh in the NISSA Cup; however, it wasn't to be after a 1-0 loss in the semi-final to TBS. Despite dominating possession, attempts and playing the majority of the match in their opponents' half, a combination of good defending and wasteful finishing meant that Lincoln were unable to get on the scoresheet. A controversial 2nd half goal conceded off a free-kick meant there would be no replay of last year's final vs GEMS. Nonetheless, the boys gained confidence from their strong performance even if the result didn't go to plan, and again went on to beat RBS 2-0 in a shortened match of two 20-minute halves. Sangho headed home an Eskil corner kick, while Avi got a deserved goal with a great strike from outside the box. The boys have had a total of 6 wins and 3 losses from their 9 fixtures this season and will now play some tough opponents in order to prepare for the upcoming competition at SAISA.
The girls' basketball team has learned how to gel as a unit after one of their star players left Lincoln last year. The rest of the players have picked up their games and work for each other with great spirit and commitment. In the league format, the girls earned dominating wins over The British School, while defeating Rato Bangala in one game and losing closely in another. However, KISC appeared to be the team to beat heading into the Final 4 tournament at Lincoln on Sunday. The Snow Leopards once more pounced on RBS to win 20-16 and booked their place in the final against a KISC team who defeated TBS. The Lincoln girls played like warrior poets against a previously undefeated KISC, and took the lead with a few minutes remaining on the clock. However, KISC's star player was difficult to stop and she scored the final basket to mean that the Snow Leopards had to settle for the silver with a 22-20 defeat. Nonetheless, we are so proud of our Snow Leopards and are excited for what the future holds as we gear up for our SAISA Season 2 tournaments. Go TEAM LINCOLN!