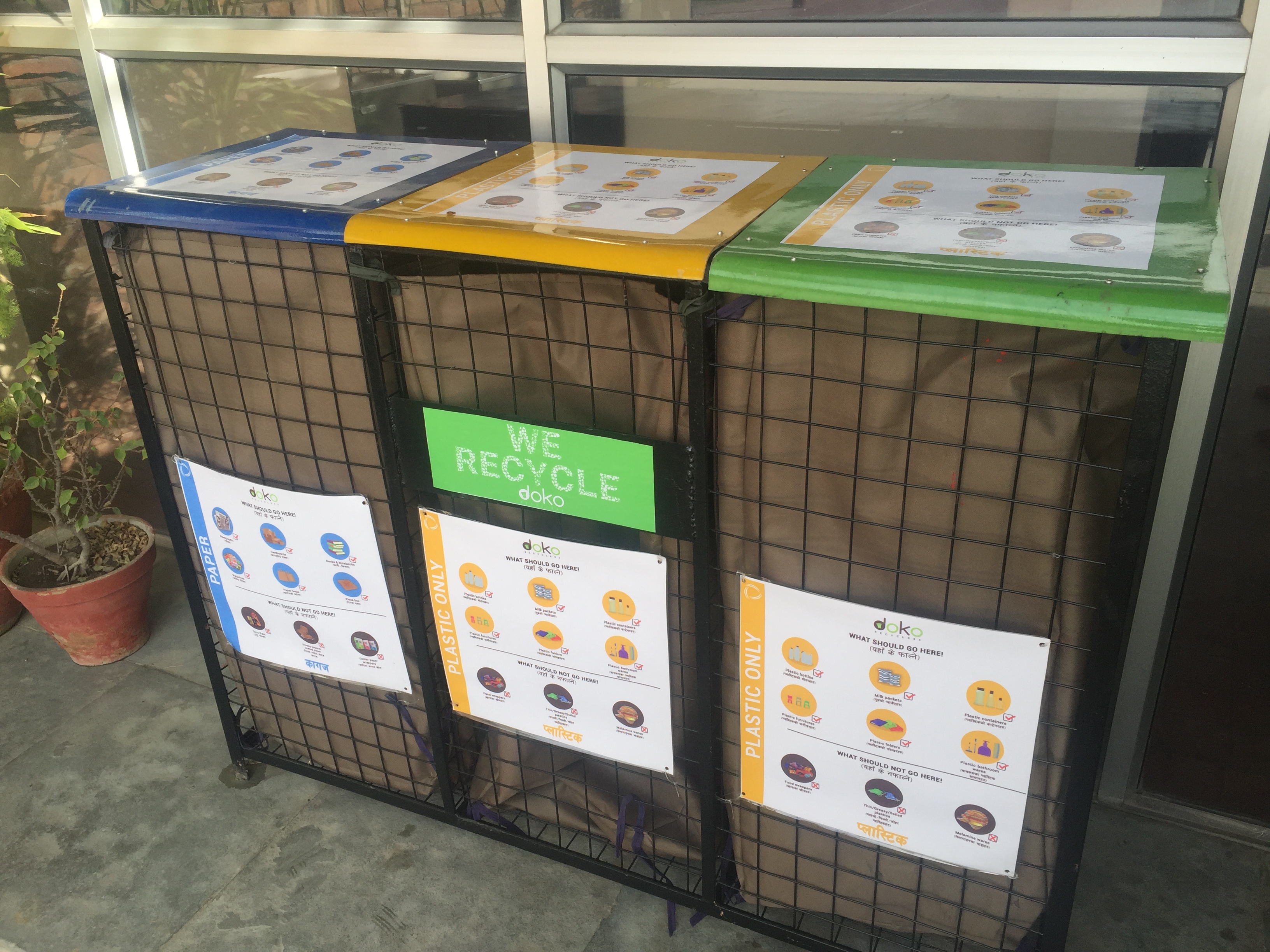 Recycling Program at Lincoln!
05 Feb 2018
- Uncategorized
After several months of learning, researching and planning during middle school exploratory, a student-led initiative has resulted in a partnership with Lincoln School and Doko Recyclers in Kathmandu. Students from Grades 6 to 8, known as the Green Leopards developed and drafted a proposal for a school-wide recycling plan, which was presented to the school leadership teams and administration.
The plan has become a reality, and now every classroom and office space on campus has a designated paper recycling doko (bin).  There are also four community stations for plastic and paper located throughout campus. In addition, the students, faculty, and staff have gone through the training workshops offered by Doko.
For now, the focus is on recycling paper and plastic. Weekly pick up by Doko will start this week, and we will begin collecting data regarding recycling and waste production at Lincoln. It's all part of "Going Green in '18."