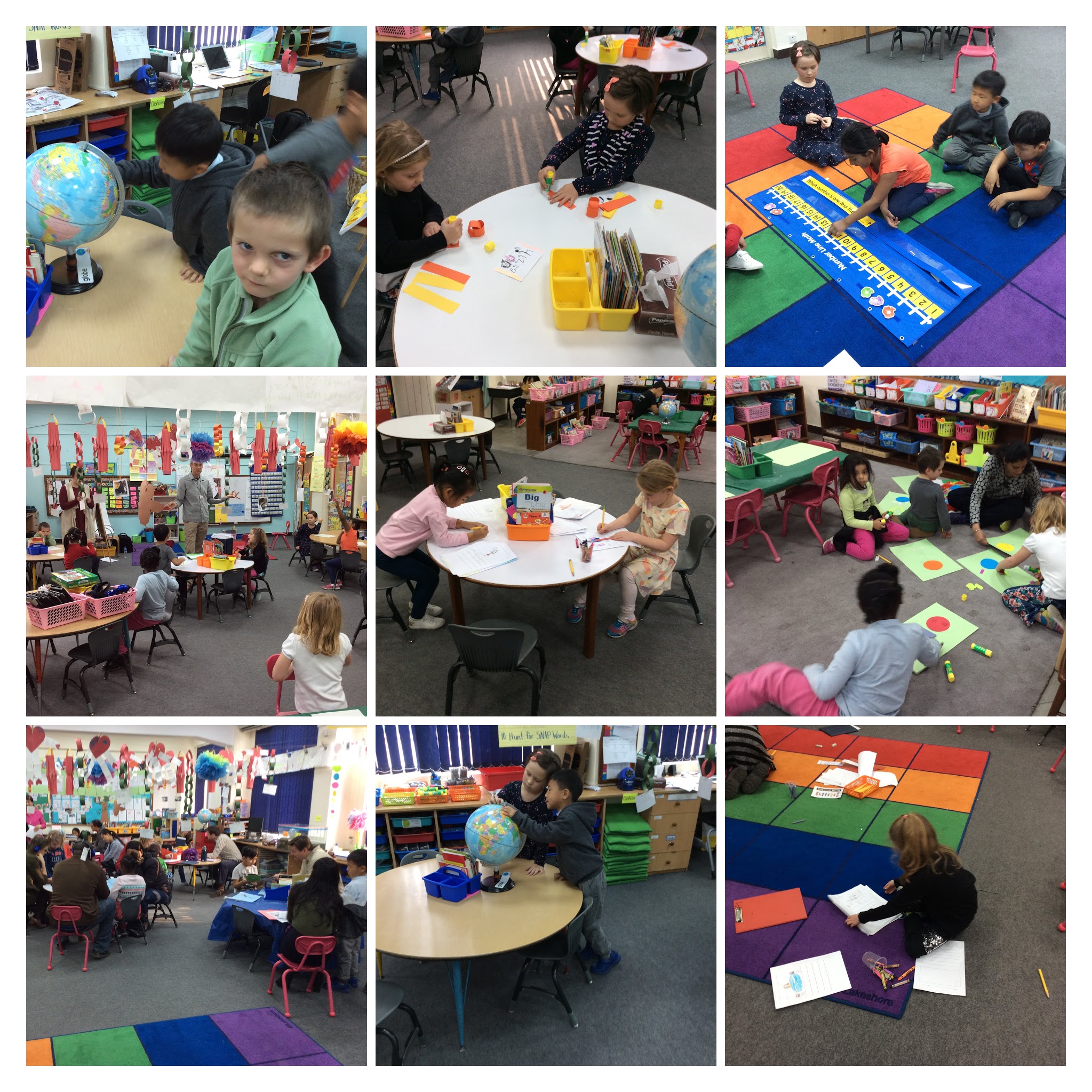 Week 26 in Primary 1
Thank you to those who were able to join us for the reading and writing celebration. The kids had a wonderful time showing off their work. On Monday, the kids went to a presentation by John Coy our visiting author. They enjoyed listening to some of his stories and asking him questions. On Tuesday, John Coy came to our class to read to the kids and teach them how to write a story.
In reading, the kids continue to focus on their fluency and comprehension. They have been practicing their book talk and retell skills.
In writing, the kids worked hard at publishing their favorite teaching book. Starting next week, the kids will be introduced to and begin to work on persuasive writing.
In math, the kids continue to work on addition and subtraction number stories. They learned how to use a number line to help solve these types of problems. The kids also used dominoes as addition problems. To solve these problems the kids used cubes and chain links.
In social studies, the kids made their own maps that included a title and labels. They are working hard at representing a space with proportions and an aerial view. The kids explored the differences and similarities between maps and globes.
It was a great week of learning and fun!
Important Dates:
Monday, March 5, 2018 – Sign-ups for Student-Led Conferences
Wednesday, March 7, 2018 – Early Release Day at 11:50 am
Saturday, March 10, 2018 – LSPA "The Great Lincoln Gala," at 6:30 pm at the Soaltee Crown Plaza Hotel, Rs. 4,000
Friday, March 16, 2018 – Student-Led Conferences
Saturday, March 24, 2018 – International Day (more information to come)