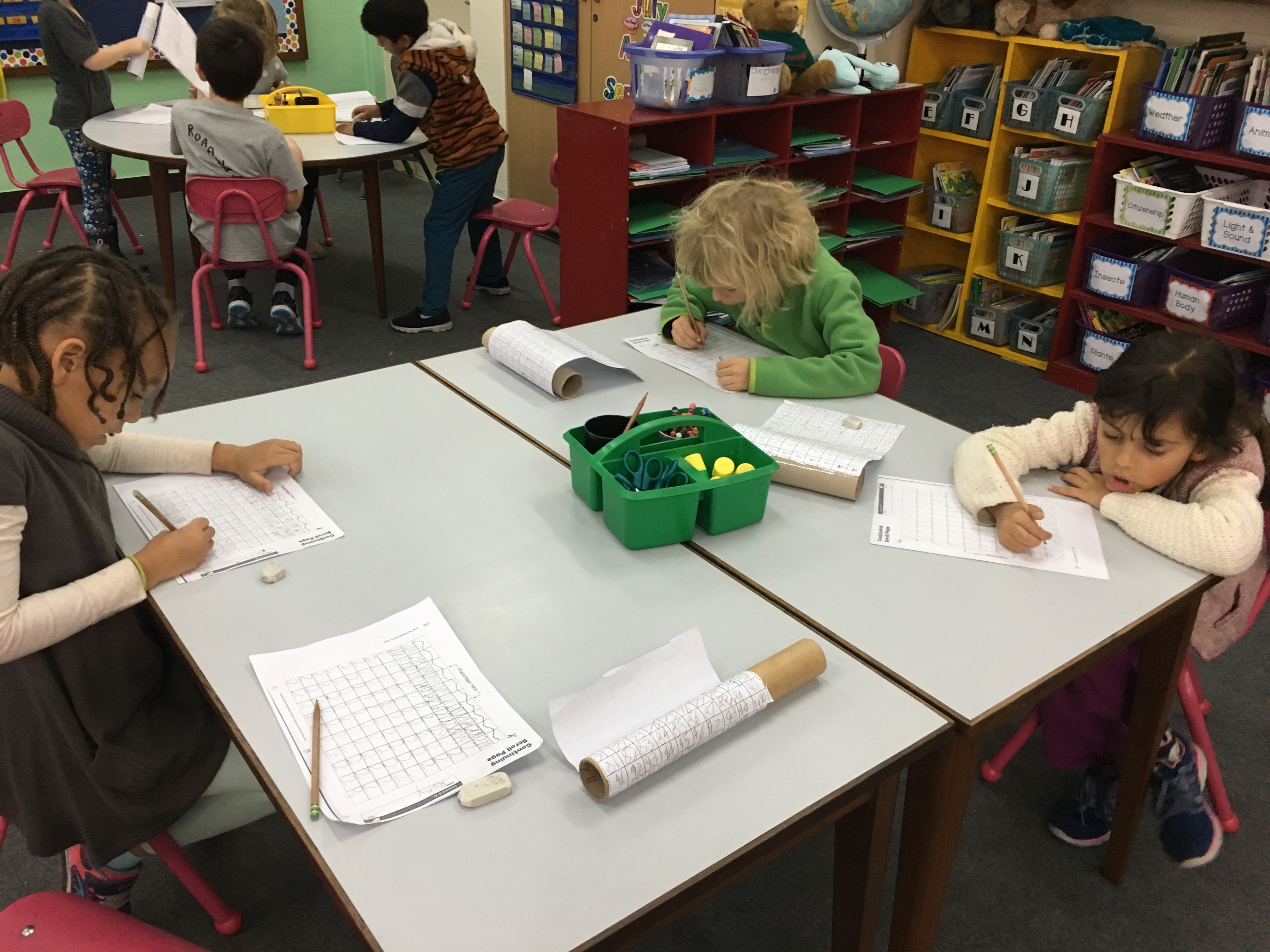 Week 28 in G1!
Thank you to everyone who came to Student Led Conferences today! Our class worked very hard to prepare and the students were so excited and proud to share their work with you! I am so proud of them!
---
As we approach spring break, many of you may be making travel plans. If your child will miss any days of school, please contact me and Miss Pragya in advance so we can make arrangements for his/her absence before you leave. Thank you to the parents who have informed us already!
---
This week we finished our shared reading of Tumbleweed Stew by Susan Crummell. Students used all they know to solve tricky words, made predictions, learned new vocabulary words (like "scampered," "cattle," and "spied"), made connections to the story Stone Soup, and reread with fluency.
---
We began our final writing unit this week. Students are learning how to create a character, setting, and some real-life trouble to write a realistic fiction story.
---
In math, we started Unit 8. Students learned more about the attributes of polygons, as well as making 2 equal shares and naming each "one half," "half," or "1 out of 2 parts."
---
In science, students investigated the question, "Do animal babies have the same attributes as their parents?" Ask your student to find out what he/she learned!
---
I've noticed some kids have been practicing their word sorts at home. Keep up the good work! For more fun ideas for practicing sort words, click on "At Home Learning"!
---
Upcoming important dates:
Saturday 3/24 – International Day & Service Expo, 11:00am-2:00pm, all ES students will be performing, G1 will be presenting
Thursday 3/29 to Sunday 4/8 – Spring Break, no school
Tuesday 4/17 – Visiting author Ammi-Joan Paquette
Monday 4/16- Nepali New Year Holiday
Happy St. Patrick's Day!