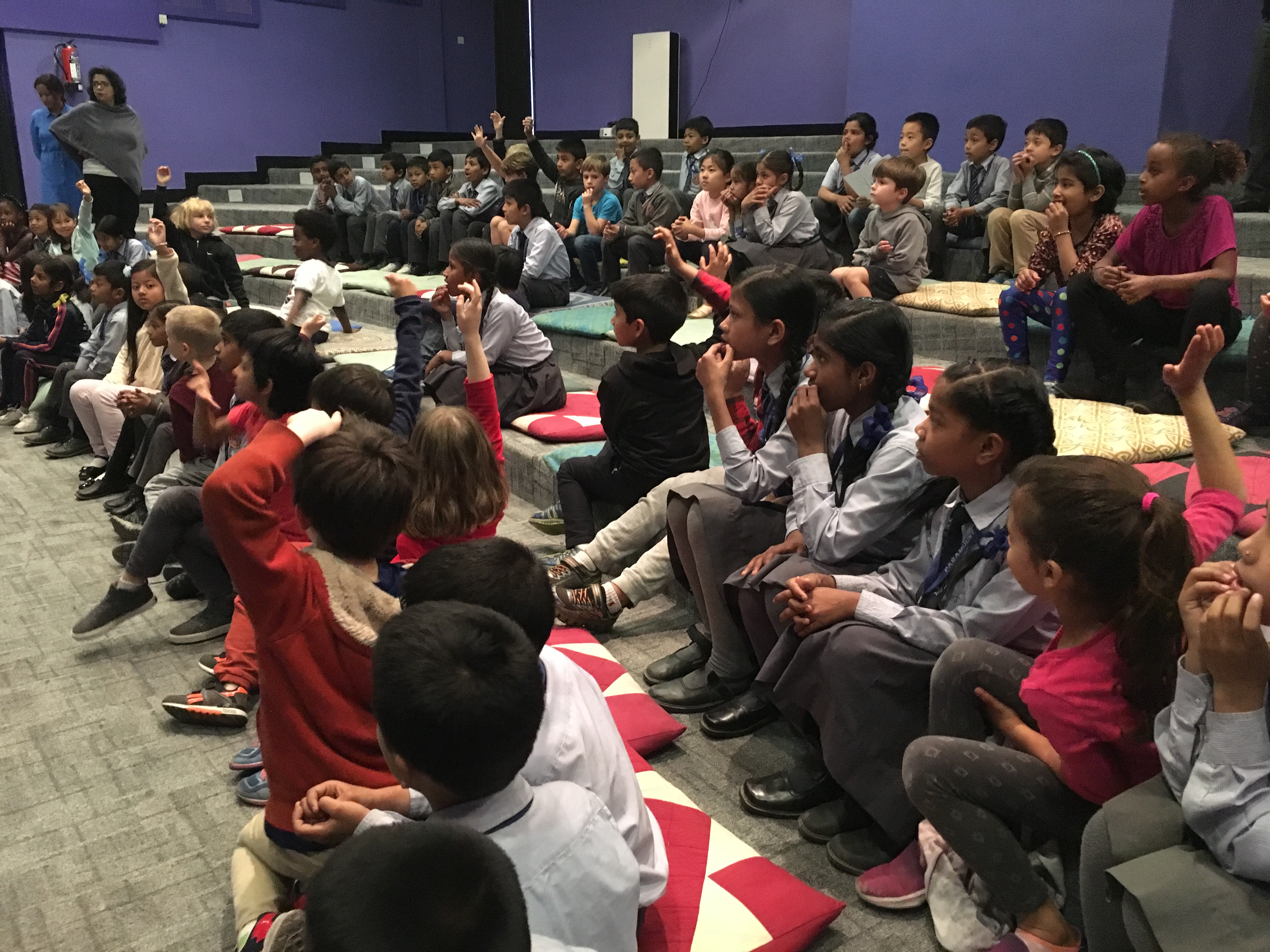 Service Learning Update 3/24/18
On Tuesday of this week, second and third graders from Paramount School visited us and met with G1 and G2 to work on our service learning projects. Paramount School is just around the corner from us and shares some of the same pollution effects as we do here at Lincoln.
Grade 1 students shared what we've learned about air pollution this year in a video. Grade 2 explained the 3 Rs: reduce, reuse, recycle. They also shared an "upcycling" project from art class.
Here is the video we made:
Then, all the students worked together to come up with some ideas for solving the pollution problem in our school neighborhood. Some groups talked about putting trash bins on the streets nearby, making posters to teach others how and what to recycle, stopping the use of old vehicles on the roads, and keeping trash away from water so it doesn't get polluted. We hope to spend more time on this project with Paramount School in the future and to decide how we can take action together.
[envira-gallery id="1051″]
On Saturday at the Service Expo, Grade 1 talked about the research we've done on air pollution and how we learned more by visiting the air quality monitor at Phora, hosting an air pollution expert, reading books, and looking online. Then we shared the video we made for Paramount School.
We are looking forward to taking our next steps toward making the air in our school neighborhood safer for us all to breathe!
[envira-gallery id="1085″]