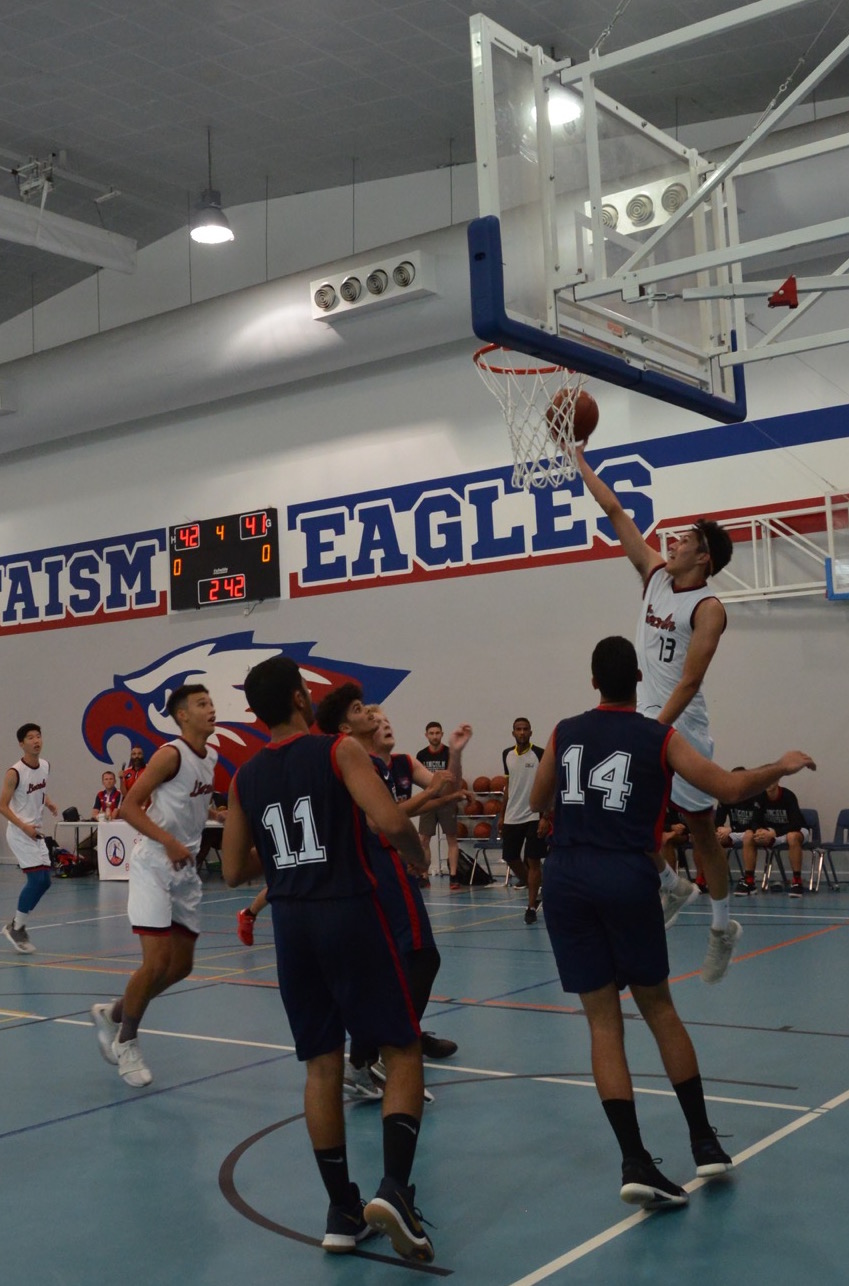 Lincoln Basketball Players Enjoy Success in Muscat
01 May 2018
- Uncategorized
MUSCAT, Oman. — From playing basketball at lunch to talking with friends about practice before it even starts, basketball players from middle and high school were itching to get to practice and kickoff the season. Once the season started, the boys arrived at practice eager to play, as well as show and develop their skills. Right at the beginning of the season, the team played in the local NISSA tournament. Because of the large number of returning players and ever improving skills, the boys went undefeated through league play, and won their semi-final and final games to convincingly win the NISSA title for the third consecutive year.
Ready to buckle down for SAISA after the NISSA tournament, the boys and coaches got to work. Time flew by with the boys practicing four times a week and even hosting optional practices over the breaks we had during the season. With this season being the shortest, the coaches and boys really needed the extra time to try to build chemistry and synergy as a team. The final week of practice came around and the team was ready for the tournament.
The first day of the SAISA tournament in Oman started out explosively for the Lincoln Leopards, with the first two games ending in two wins against Lahore American School and the host school, The American International School of Muscat. The team was excited about the result of the first day and was determined to build on their positive start. The next day, the team had to compete in three games. The first game  ended in a tough loss to the team from Bombay. The second game ended in a win for the boys against the combined team of Islamabad and MCS. The third and most important game of the day took place that afternoon. The quarterfinals. This game was against the American Community School of Amman. The game started out slowly, but the team gained momentum in the later quarters and came close to tying the game up and pulling ahead. But unfortunately, Jordan kept Lincoln at bay and we were not able to pull off the win.
Unfortunately for the team, this meant the boys were out of contention for the championship title. This put a damper on the rest of the tournament, but the boys still put up a good fight on the last day and won one of their last two games. This tournament was a success in that the team learned much from the challenges the tournament presented. While the competition was tough, the team reflected on their strengths and areas for improvement, and grew together through this shared experience. We are all excited to continue developing individually and collectively so that we can take our play to a new level next year!
-Dane T