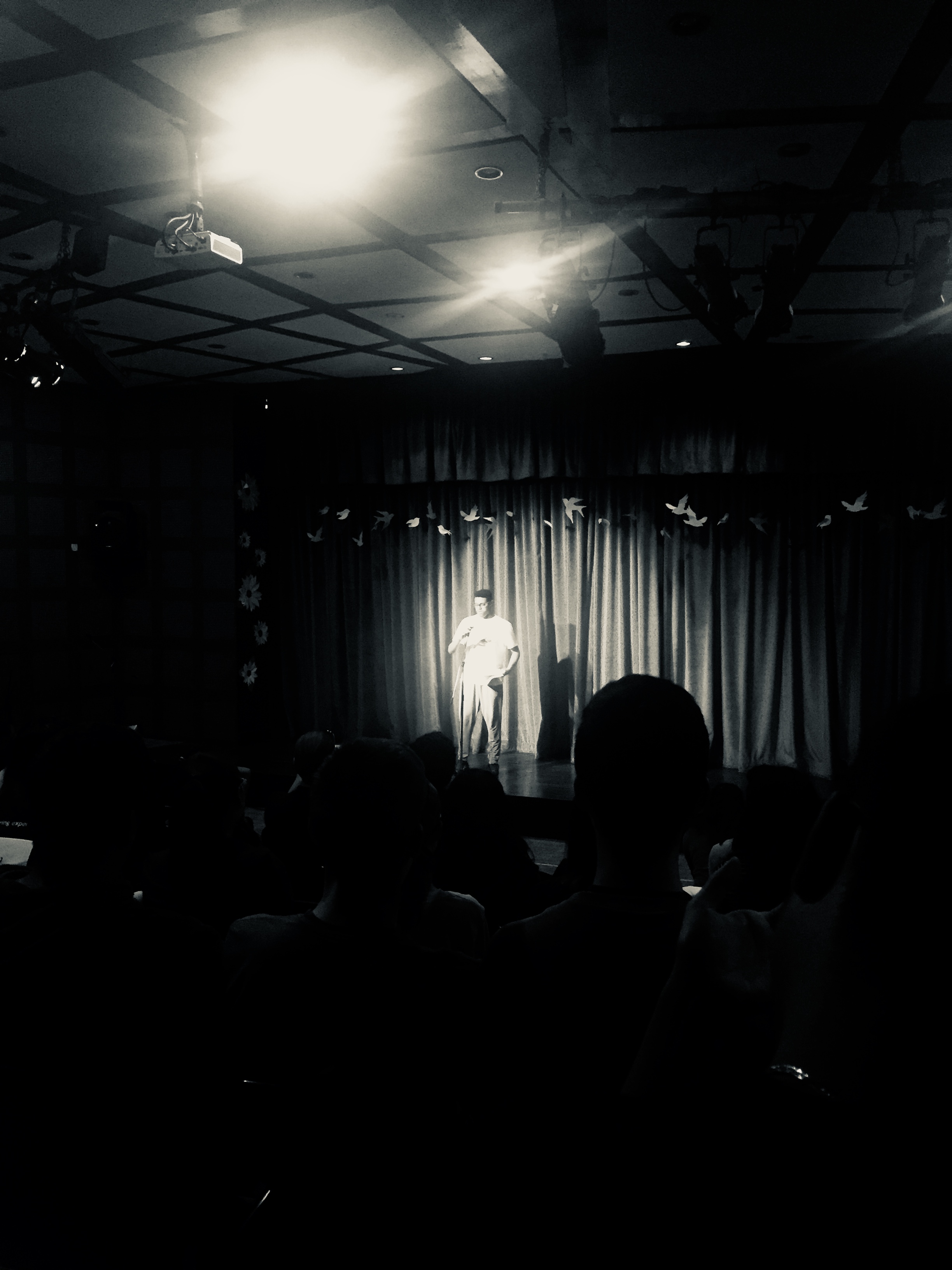 SLAM Poetry "Marches On"
07 May 2018
- Uncategorized
Move over Shakespeare, the SLAM poets of Lincoln School spoke the truth as they completely owned the stage at the Globe Theatre, where it was standing room only. These secondary students moved the crowd to laughter and to tears as they tackled passions, personal stories, and social injustices that they have seen throughout the world.
Ms. Deborah Somerville and the Poetry Forum orchestrated an event that had at least one poet from all grades 6-12 participate in front of the Snow Leopard red curtain and all of them were beyond fantastic.
Thank you, poets, for sharing.