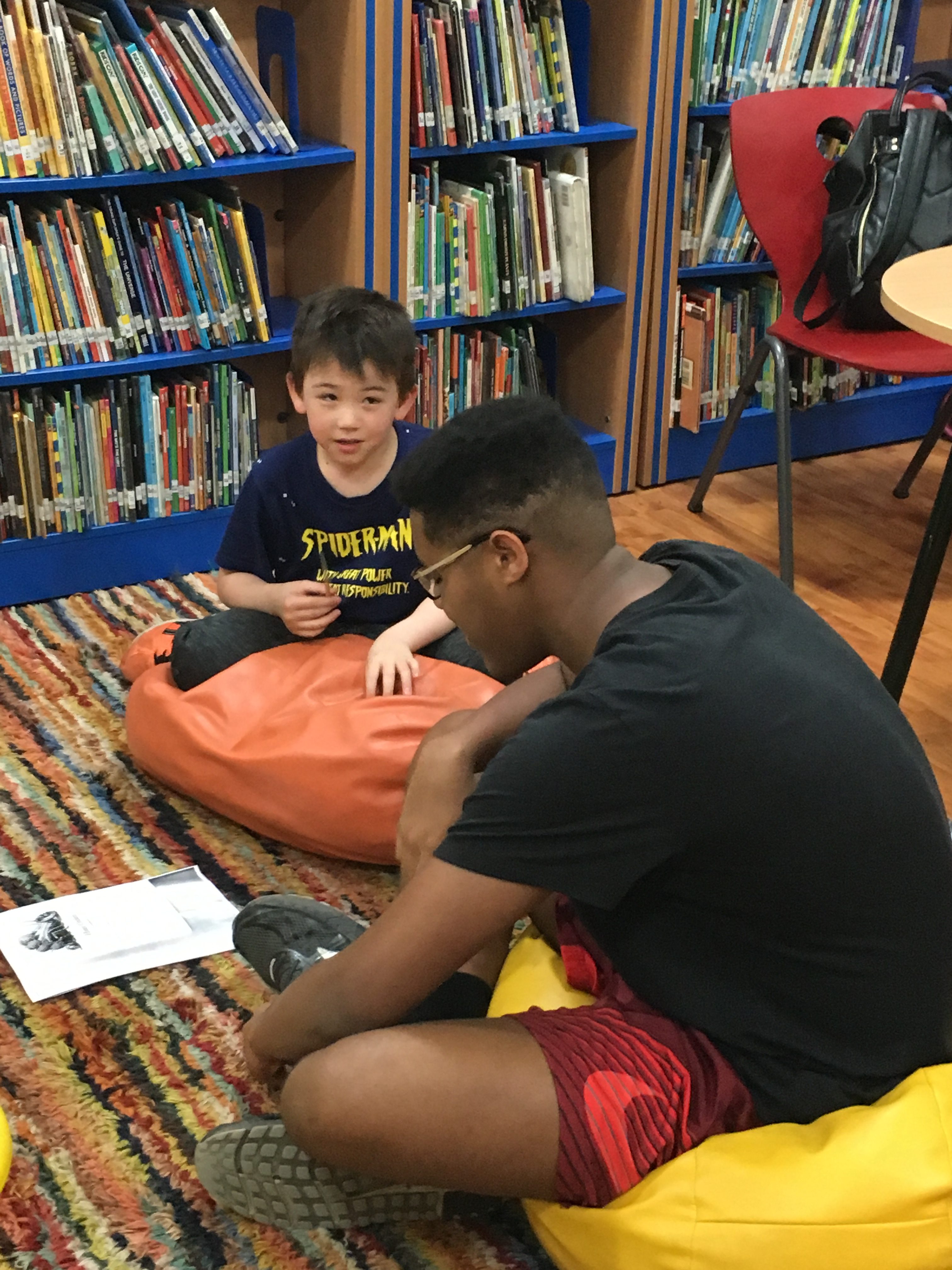 Cross Grade Level Poetry Stations
18 May 2018
- Uncategorized
This week Lincoln School further enriched its poetry program with cross grade level poetry stations. The idea was generated by a high school student serving on the Poetry Forum who thought that there should be more cross-age activities to promote our community's shared passion for language. Mr. O'Sullivan supported the idea by suggesting that elementary library time could be used, and Ms. Somerville sheltered class time for her high school students to create age-appropriate poetry activities that were also an extension of their own previous learning.
English 10 paired with Mrs. Jewett's Grade 1 to write quatrains that rhymed a-a-b-b and to explore poems-for-two-voices about insects.
English 11 paired with Mr. Broker's Grade 5 for stations themed on mythical creatures, closely reading and discussing Fleischman's "Phoenix" and Blake's "The Tyger" with poetry buddies before crafting lines of their own.
The engagement and passion for poetry was evident as the library hummed with rhyme and laughter.