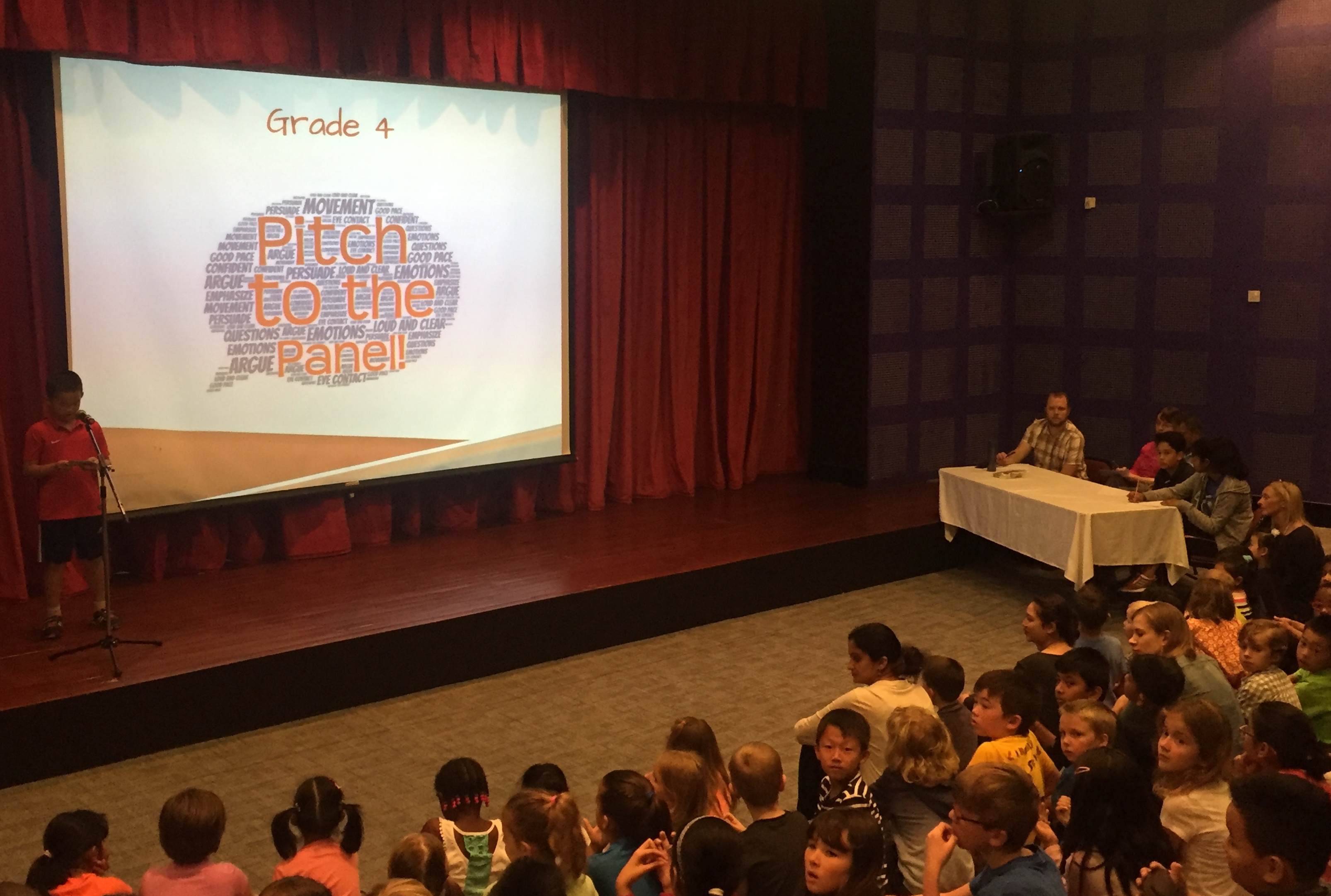 Pitch to the Panel Finale
26 May 2018
- Uncategorized
For the second year, students from the upper elementary participated in a unique public speaking event called Pitch to the Panel. As part of their persuasive writing units, students crafted speeches based on a topic that they felt was a concern or needed to change within our community. They researched, organized and rehearsed their arguments before passionately presenting them to the panel. The Panel, comprised of teachers and secondary students listened closely and provided productive and positive feedback to each participant. Topics covered issues such as air pollution, stray animals, and fundraising to help others.
After deliberations, the Panel chose one topic from each grade level to support and work toward to bring to fruition for next year. The selected projects included new safety signs for the elementary playground, healthier food in the canteen, and having more mosquito repellent plants around campus.
Congratulations to all the student activists who participated!