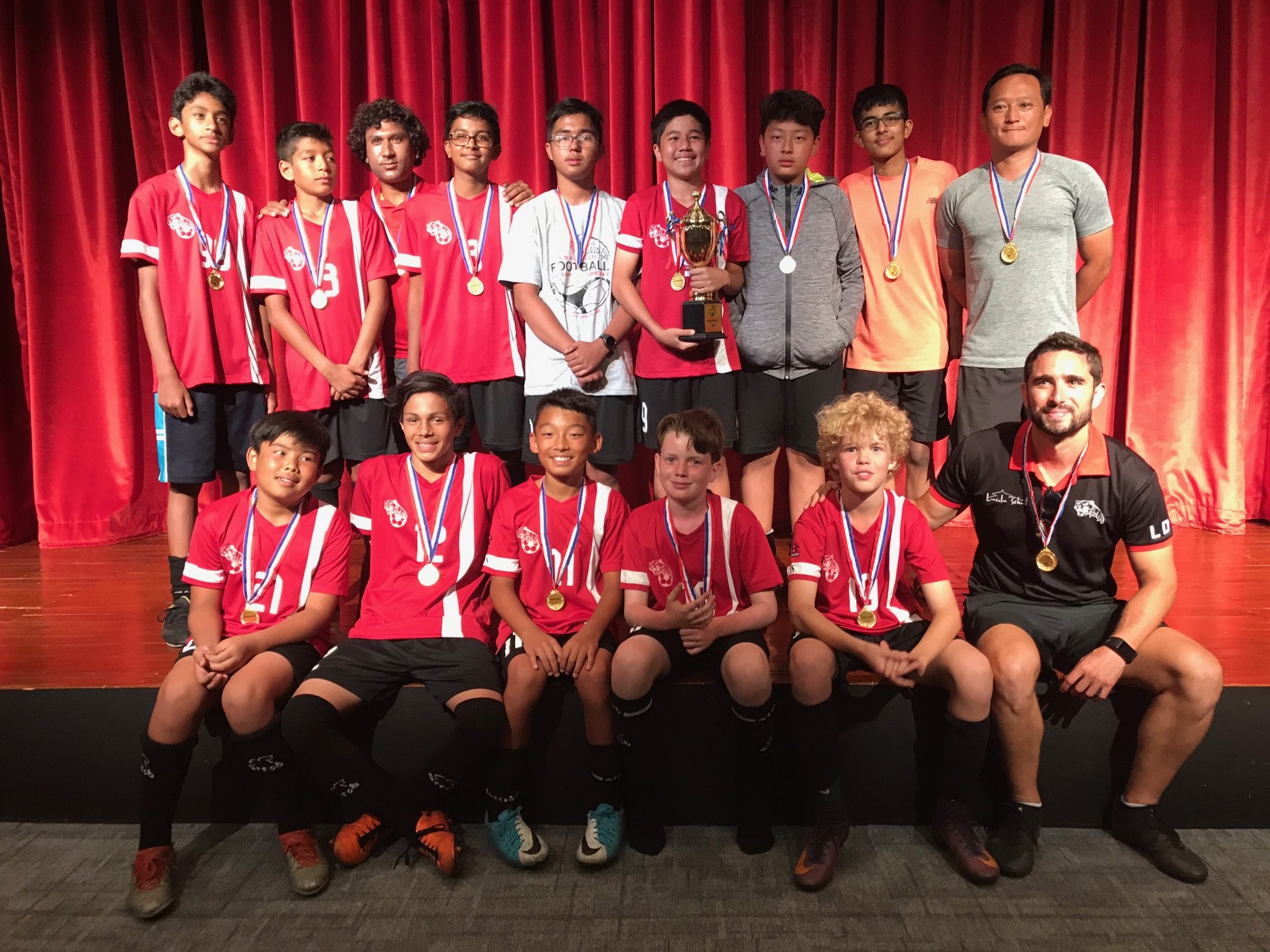 Lincoln Youth Football Team Triumph in LS 9-A-Side Tournament!
27 May 2018
- Uncategorized
KATHMANDU, Nepal. — On Saturday, May 19th, Lincoln School hosted an inter-school 9-a-side U-14 football tournament for our youth football teams and other local schools in Kathmandu – Rato Bangala School, Premier International School and GEMS. Due to many participants in our program, Lincoln contributed two teams to the tournament, "Lincoln Red" and "Lincoln White".
The tournament kicked off with Lincoln Red taking on last year's finalists, Premier International. In a keenly contested match, both teams scored from free-kicks with the game finishing 1-1. Lincoln Red then triumphed over Lincoln White (4-0) and Rato Bangala School (1-0). While the Lincoln White team was mostly comprised of younger, less experienced players, their attitude was fantastic and the team played their heart out in each game. However, coming into the last game before the final, all of GEMS, Premier International School and Lincoln Red were tied on points, meaning that Lincoln Red had to defeat GEMS to go to the final. The game was tied 1-1 after normal time, but the Reds earned a penalty in extra time to send the ecstatic Lincoln players into the final, where they had to play Premier International once more. In a cagey affair, neither team was able to unlock their opponents' defense and the tournament would be decided on the lottery of a penalty shootout. Grade 7 student, Goethe, was the hero in the shootout, scoring his goal and then saving Premier's penalties to help Lincoln to victory!