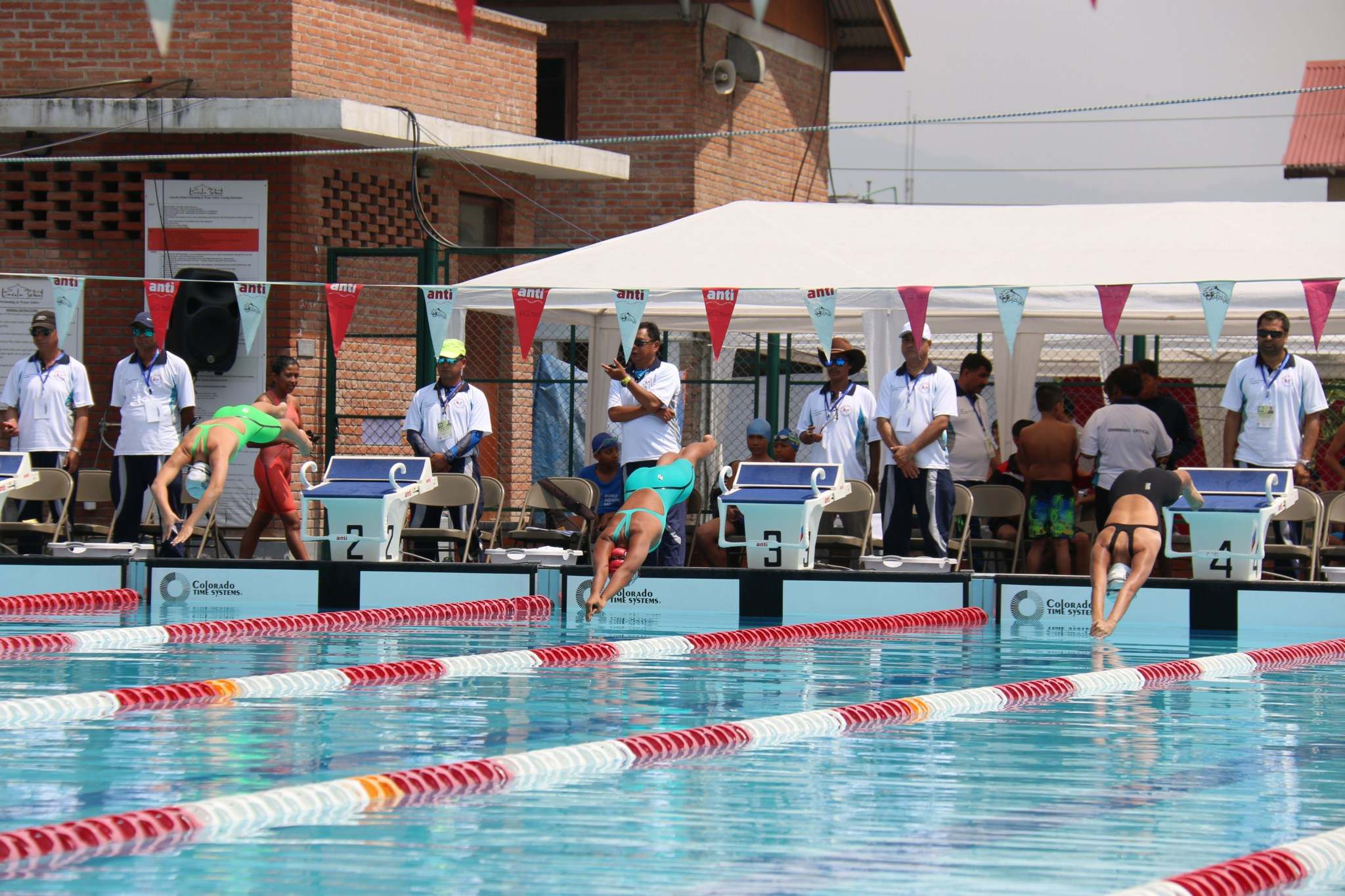 Lincoln Hosts and Triumphs at National Swim Meet
06 Jun 2018
- Uncategorized
KATHMANDU, Nepal. — School may be out, but Lincoln started off the summer with a bang! This weekend, we were proud to host the 22nd Nepal National Swimming Competition and happy to support the Nepal Swimming Association (NSA) in their efforts to spread the sport across the country.
It was two days of breaking school (23 in total) and personal records for Lincoln swimmers: Tisa S smashed her way through the 100m freestyle with an age-group record-breaking time of 1:03.82, while Izzy M busted out a 29.16 in the 50m freestyle. Nasir H officially owns the Lincoln 10-12 boys record board, posting 11 school records, including a 29.39 in the 50m free and a SAISA record-breaking performance of 2:39.39 in the 200m individual medley.  Izzy P crushed the 10-12 age group 50m backstroke (36.57) and butterfly, while her sister Niamh, along with Izzy M, dismantled the competition in the 13-14 age group and broke the 50m backstroke record with a 34.83. Jazz B, meanwhile,  set a new school record in the 15-18 category for 50 breast, with a 36.15. Our 15-17 girls – Ayushma, Tisa, Oshina and Akshara – swept the age-group events in each race. Overall, Lincoln School earned a total of 57 medals (16 gold, 22 silver, & 19 bronze) in 52 events.
Our swimmers weren't the only superstars in attendance. Olympian Gaurika S posted a strong showing at the meet, while the men's category was a struggle for dominance between Anubhav S, Shuvam S, and Olympian Sirish G. This set up exciting showdowns in the men's races, particularly in the freestyle and butterfly categories.  
At the end of the meet, Lincoln swimmer, Tisa S, was one of four athletes selected to represent Nepal at the Asian Games!
Lincoln School is proud to host these international-caliber athletes, and would like to extend a thank you to all swimmers, officials, parents, coaches and administrators for their efforts in making this a safe, fun, and successful competition.