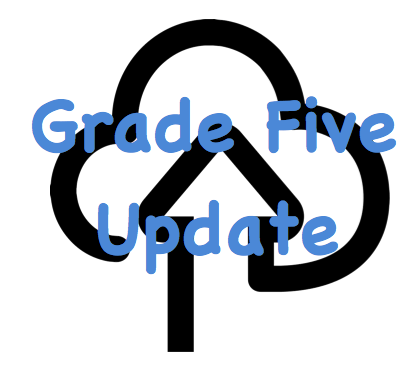 Grade Five Update August 24th, 2018
Happy Friday Everyone!
Here's the end of the week update on our Grade Five experience at Lincoln School:
In math, we have been working on volume using Volume = Length x Width x Height or Volume = Base x Height. The students are also still trying to wrap their heads around area with a fractional side, like in the expression 5 x 4 ½. Mr. Curtis is applauding those that are completing the assignments in Scootpad during their free time at home. Parents are also encouraged to connect with their son or daughter on Scootpad by logging in as a parent.  The codes you need are in the back of our reading notebooks.
Unmixing it up in science! This week in science the students in Mr. Curtis' grade 5 classroom conducted an investigation on separating mixtures.  They were given a dry mixture of three (and one more secret) substances.  They identified problems, engineered models, and carried out an investigation to come to conclusions on how mixtures and substances can be separated based on their properties!
On Wednesday, we drafted another personal narrative. What's different about this one is that we are going to continue working on it until it is a polished piece. Students worked with their writing partners to discern the theme and heart of their stories. On Friday, we had our first look at using Google Classroom to start typing our stories up! Ask your daughter or son to show you what they have so far!
Check out the pictures of us bouncing ideas around with our reading partners!
Reading and reflecting, reading and reflecting. The students are working on becoming more and more aware of what is happening in the literature that they read. The use of the reading notebook was reinforced this week when Mr. Curtis did a check in on it to see how they are thinking while they read. We agreed that 20-30 minutes every night isn't too much and plenty of time to make reflections. Remember, all you need to make a reflection is a piece of paper, a pencil, and an inquisitive mind!
What a great first week! Be sure to check out all our posts on the website to stay up-to-date on the happenings here in grade five!
Mr. Curtis