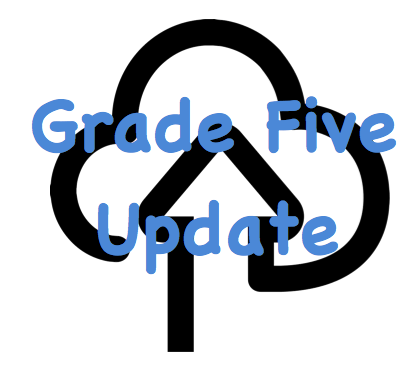 Grade Five Update August 31st, 2018
Happy Fabulous Friday Everyone!
Here's the end of the week update on our Grade Five experience at Lincoln School:
This morning Mimi and Prakrati did a wonderful job hosting our Fabulous Friday assembly which showcased our singing talents and beginning of the year experiences in the lower elementary. Lincoln School students were also treated to a ventriloquist show from a Lincoln parent, Ms. Seema Golcha! After meeting Snowy the dog and Darwin the monkey Mr. Curtis even got up on stage to help her out with her final act! So much fun!
In math, we were informed that we would be having our first assessment on Tuesday of next week Dun dun duuuuuuuh! We should all keep in mind that assessments at Lincoln school are on-going and that this math check-in is just a snapshot of where our math skills are right now. These skills will be assessed several other times. That being said, there is a review package that went home with the students that they can complete over the weekend for a Scootpad coin reward. We use these coins for our weekly auctions on Fridays. If the review package is done, there is always work to do on Scootpad.
In science, we looked at how scientists tackle problems, in particular, ones they cannot see. Our Black Box Investigation involved the students making models of what they thought the contents of a mystery box were. We quickly worked out that there was a marble in the box but it took some scientific collaboration, modeling, prototype building, and revising our models to get closer and closer to the actual contents. This process helped us continue to think and act like scientists.
Powerful introductions have been the focus of writing this week. Now that we have our heads wrapped around the 'heart of the story' we are trying to use clues in our setting and character development that lead our reader towards this big idea. Moving forward we will work on employing a flashback or a flash forward in our body.
Book clubs are all the buzz in Grade Five. For our first book club of the year, we are all reading Armstrong Sperry's Call It Courage. The story of a Polynesian boy who conquers his fear of the sea. We will be working on meeting the expectations of a book club like making sure we are prepared for meetings by having our assigned reading and investigative work complete. If we are prepared we will be more of a valuable group member during discussion. (Note – We are expected to read the first chapter (13 pages) for Tuesday)
What an inspiring week! Be sure to check out all our posts, pictures, and videos on the website to stay up-to-date on the happenings here in Grade Five!
Mr. Curtis