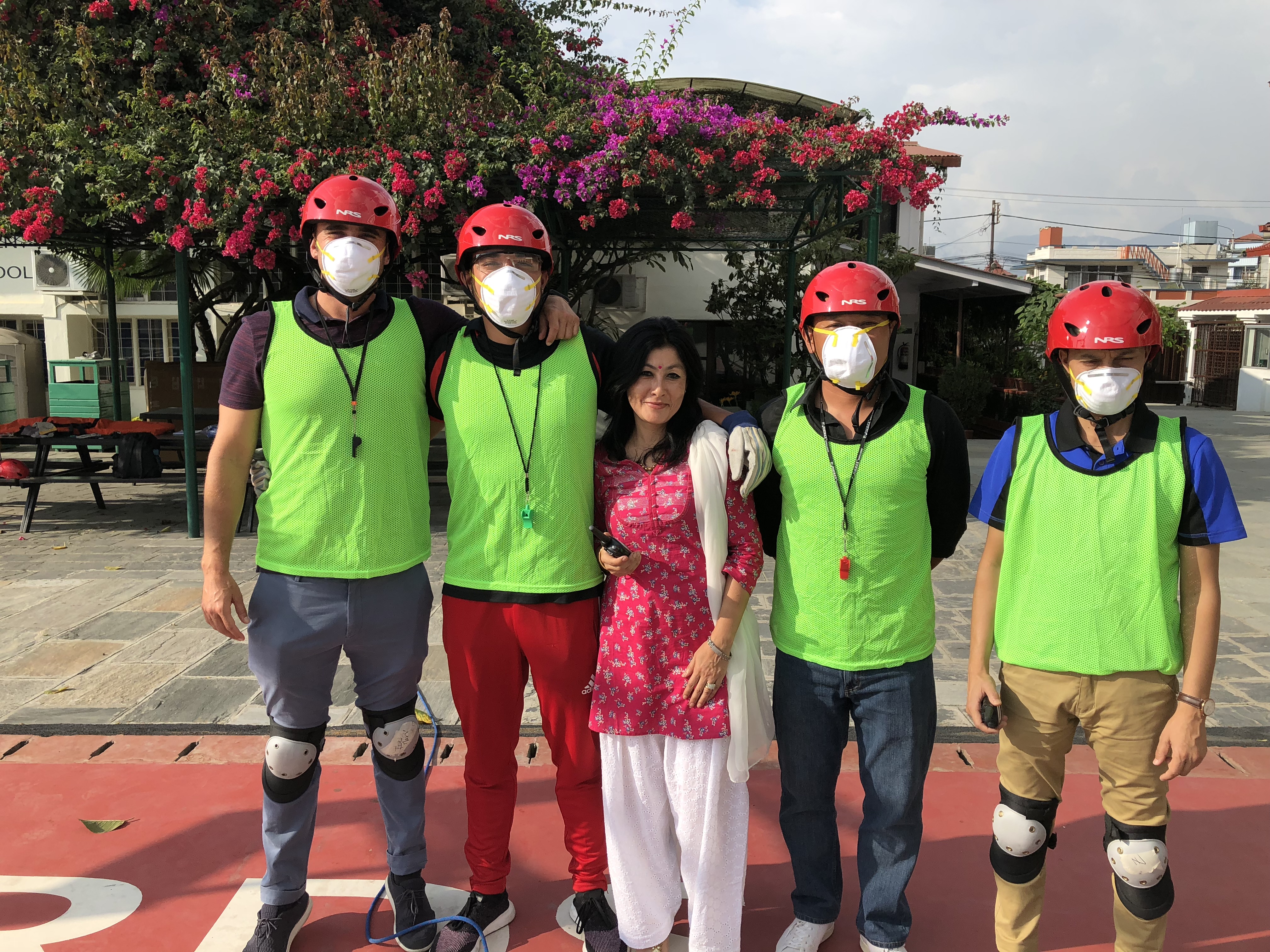 Search and Rescue Suit Up!
06 Sep 2018
- Uncategorized
This week during Professional Development, the small but mighty search and rescue team suited up for training. This unique team is led by commanders Chip and Zaheer, along with senior leadership members Luke, Anuj, Mark, Regina, and the rookie, Arthur.
Their mission is to be in communication with the Emergency team and through coordinated efforts, they search the building (pending the situation) to ensure that the Lincoln School family is safe and secure.
Here you can see Luke and Anuj showing how to do a "two-person" carry.
This is a cohesive unit that loves a good chuckle, but when the red helmets and neon vest go on, it's all business
.