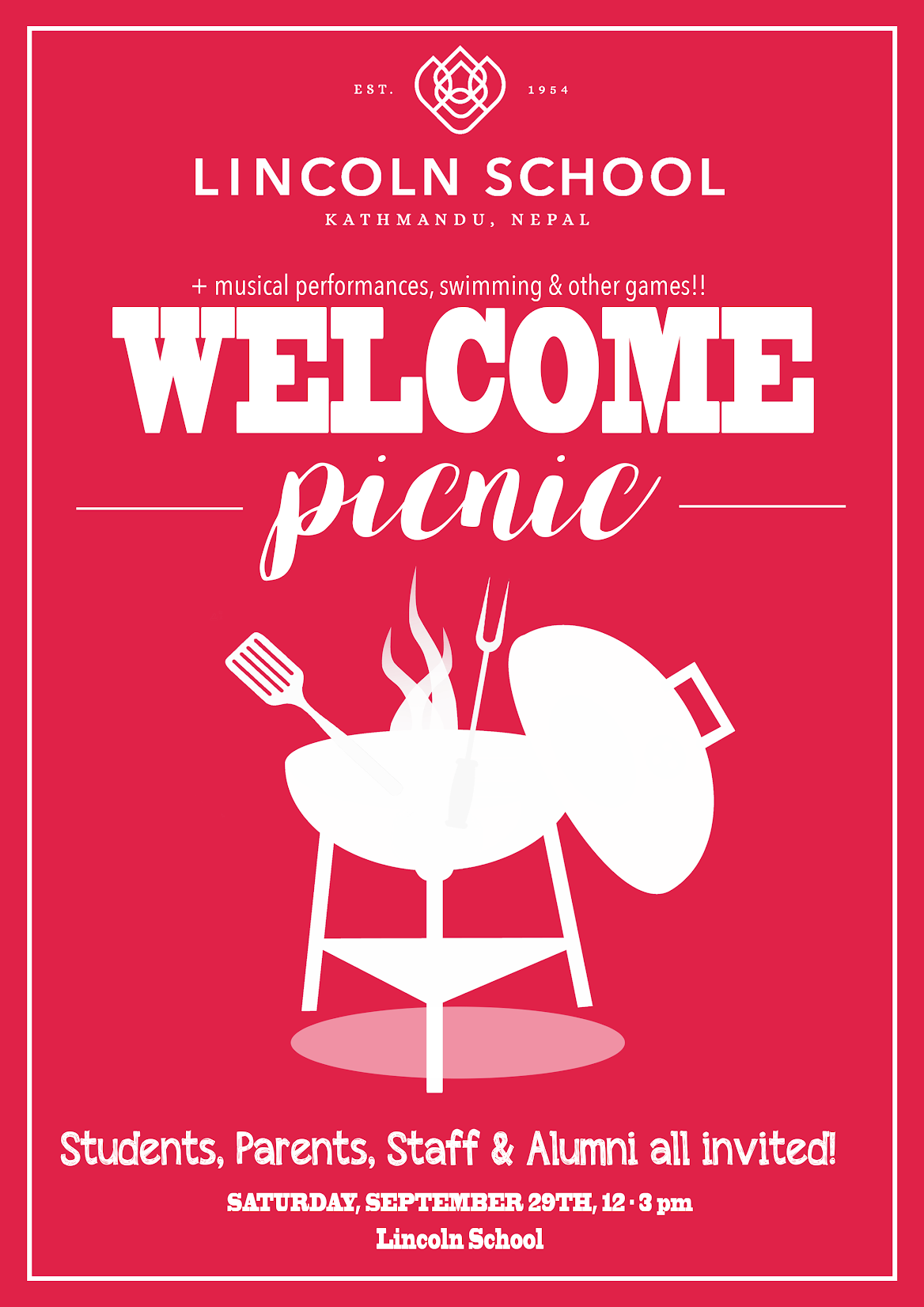 Lincoln School Welcome Picnic!
Dear students, parents, staff and alumni:
Lincoln School, with the support of the LSPA, are having a Welcome Picnic for all of you on Saturday, September 29 from 12.00-3.00PM on our campus.
Please bring along the whole family. We will open up the pool, and have some other entertainment. We will also be offering information on a campus membership program that entitles parents and alumni to facility use at certain times. Please also use this opportunity to have your parent ID photo taken for our new ID badges, which will be distributed prior to Dashain break.  We hope to see you there!