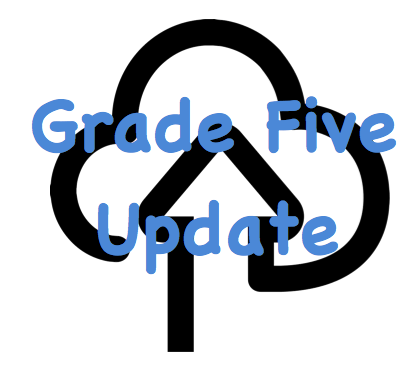 Grade Five Update September 21, 2018
Happy Friday Everyone!
Here's the end of the week update on our Grade Five experience at Lincoln School:
Things of note:
Parent teacher conferences October 5th – Keep an eye out for an online signup sheet coming soon.
Well, the time has come. There wasn't any way around it. Division has landed! Yesterday the students got their first look of the year at division by using multiples of the divisor to determine the quotient. Today the students used an old favorite from last year, partial quotients division. It is a very new concept for some of our students and if you would like to review it and try it at home with your son or daughter (possibly on the assigned lesson in Scootpad) here is a video explaining the strategy:
Khan Academy – Partial Quotients Strategy
In science, we wrapped up our investigation on concentration by layering salt solutions of different concentrations on top of one another. When done in the order of most concentrated to most diluted, we were left with a pretty array of color. Done in a different order and the solutions would mix and just not be that satisfying.
We have started our final personal narrative writing piece. Students got together with their writing partners today to begin brainstorming and planning how they will use a small moment in their life to leave the reader with a takeaway lesson. Our next unit will be on informational writing and research.
Reading this week saw us wrap up our last book club for Call It Courage. Students met on Tuesday to wrap up on theories they had been building and talk about some of the themes present at the end of, and throughout, the book. Some groups weren't satisfied with the ending and wanted a more detailed account of Mafatu's return home, and that's OK! It's great to know what we want as readers. We also happened to finish our first class read aloud this week too. Home of the Brave by Katherine Applegate was a story of a refugee boy from Sudan named Kek. It followed his first six months or so after his arrival in Minnesota. Home of the Brave on the surface was a heart tugging story of family separation but was humorous at times learning along with Kek all the ins and outs of living in America. Our next read aloud will be from an author that Grade Five students have Skyped with in the past. We've started to read a fantasy fiction novel, Beyond the Doors, by David Neilsen.
What an inspiring week! Be sure to check out all our posts, pictures, and videos on the website to stay up-to-date on the happenings here in Grade Five!
Mr. Curtis