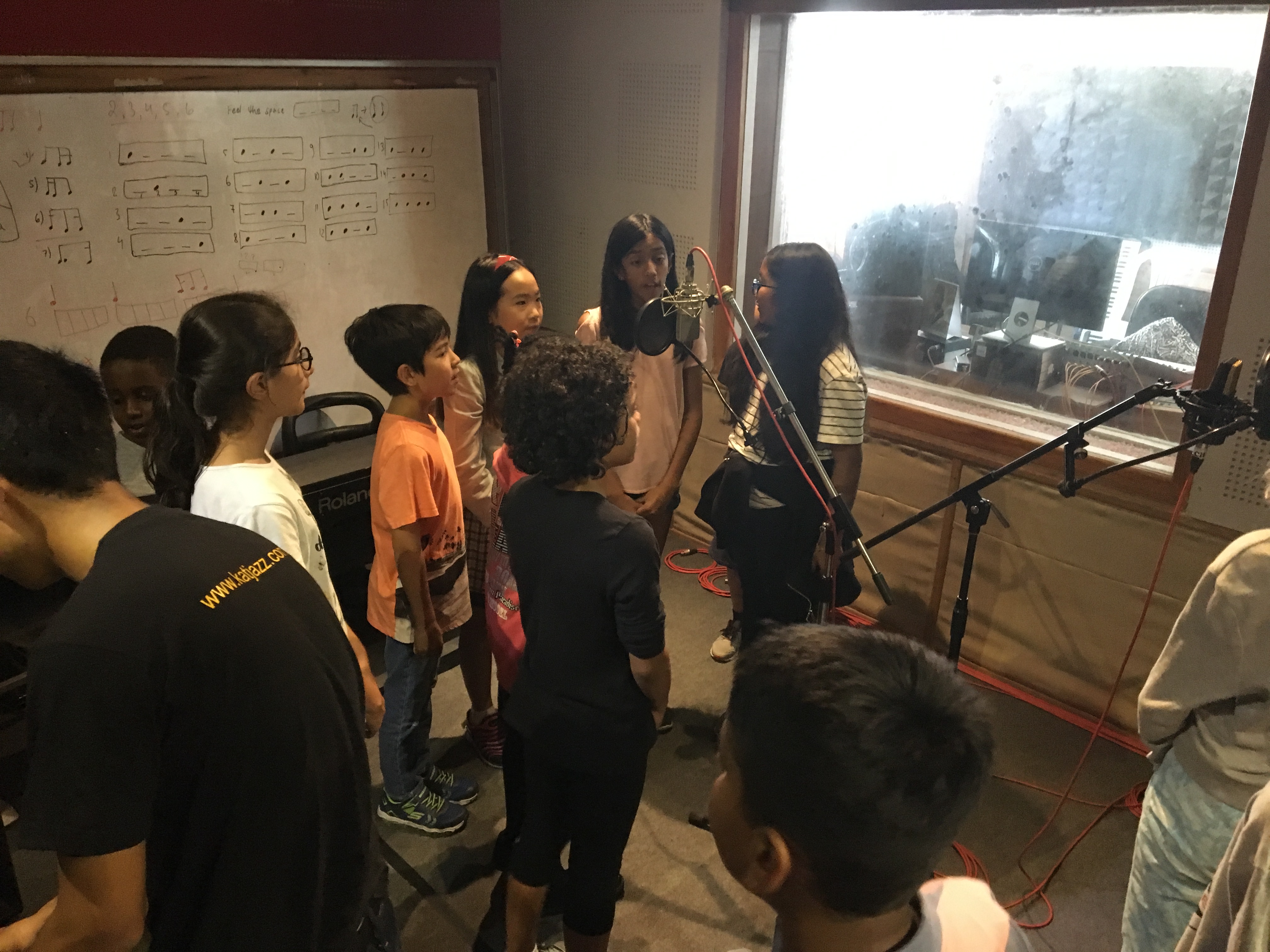 Grade 5 Music Field Trip
26 Sep 2018
- Uncategorized
In Grade 5 music we have been learning about folk music and protest music. To culminate our unit, we embarked on a creative journey to write our own protest song. Last week we traveled to the Kathmandu Jazz Conservatory to professionally record our product.
The song will be available for purchase at the Back to School Picnic on September 29th. All proceeds from our song will be given to the Kathmandu Animal Treatment Center (KAT Center).
Below are some photos and a video from that field trip!
 In the mixing room, listening back to the song! 
In the studio checking the microphones! 
Getting ready to record! 
Learning about the mixing board in the sound room!