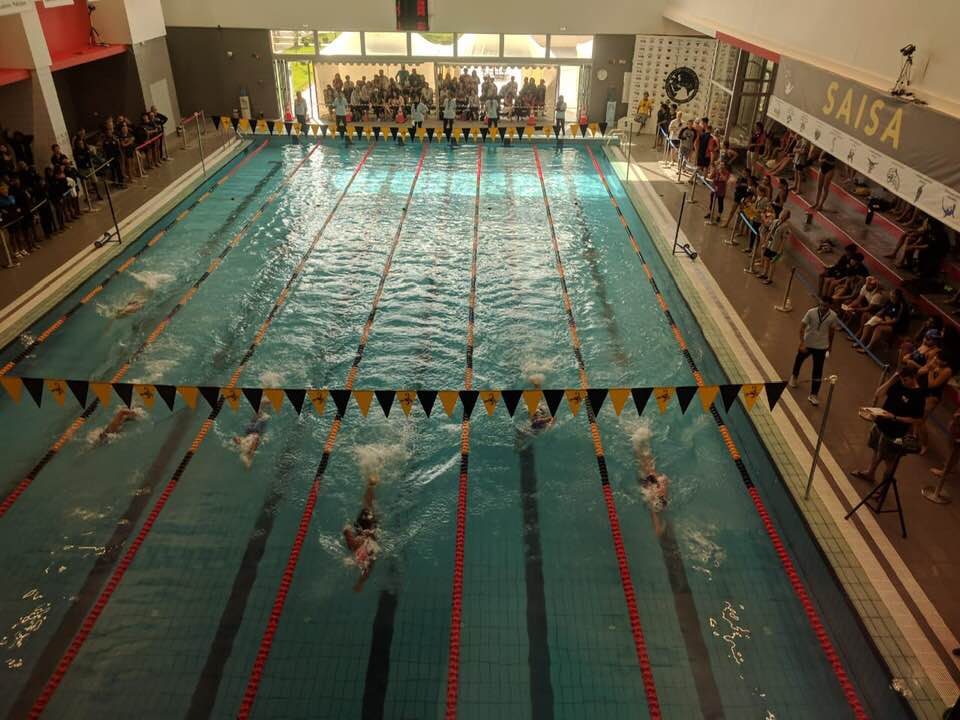 Lincoln Swim Team Shatters Records in Amman!
02 Nov 2018
- Uncategorized
AMMAN, Jordan. —  Winter may have begun in Jordan, but the Snow Leopards were smoking hot at the 2018 SAISA Swim Meet at the American Community School in Amman last week, breaking records and bringing home golds galore in three action-packed days.
Lincoln School finished the meet as champions in the 13-14 boys and 15-19 girls categories, placing 3rd in the boys and girls overall, but the story doesn't end there.  Our small school in the Himalayas ran away with the leaderboard, shattering 16 of the 25 SAISA records broken at the meet, and taking home 34 of the total 86 gold medals! Isabella M and Nasir H notched 6 SAISA records each, with Isabella becoming the first girl in SAISA history to clock a sub-28 second 50-freestyle and Nasir cleaning up with 10 of 10 gold medals. Tisa S ran away the 15-19 girls breaststroke, IM and freestyle races, coming home with 3 individual SAISA records, and smashing the four-year old 15-19 girls 400 free relay, along with her teammates Oshina B, Akshara S, and Ayushma T. Newcomer Aaditya S came home with 9 golds, 1 silver and 3 new school records in the 13-14 boys category, while young veteran Ashwini S recorded several best times, multiple golds, and medaled in all her events for the 10-12 girls. Each of our age groups had strong point scorers, and the team was led admirably by seniors Dane, Jarrah, and Oshina.
We had tons of record-breaking swims, but those were far from the only highlights of the meet. Every single swimmer recorded at least one personal best during the meet, and several of our newer team members swam up in a big way for the team.  Lincoln School may be small, but all of Jordan heard us roar this week.
Coach Eve DiMagno