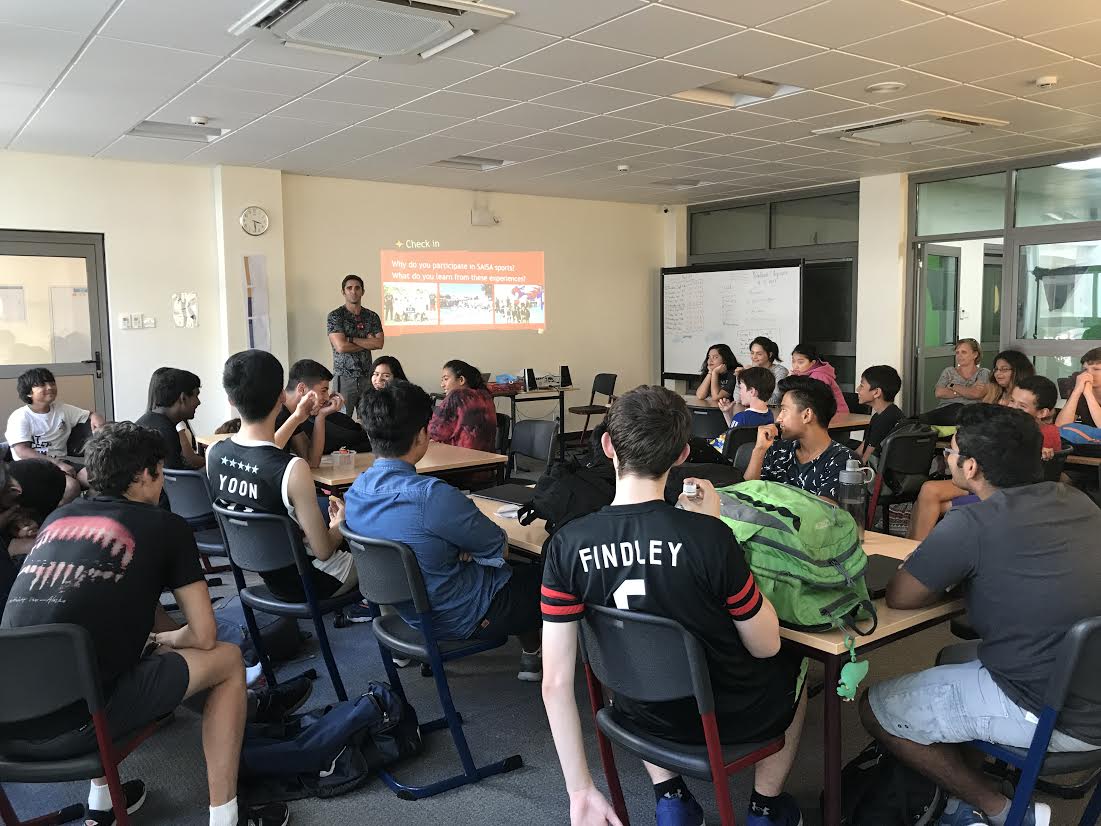 Snow Leopard Swimmers Compete in World Championships!
07 Jan 2019
- Uncategorized
Special congratulations to our Lincoln swimmers, Tisa S and Ayushma T, for representing their country at the 2018 FINA World Swimming Championships! Our Snow Leopards were two of four swimmers to represent Nepal in Hangzhou, China. Ayushma swam personal best times in both her races, the 50m breaststroke and 50m butterfly, while Tisa performed outstandingly in both the 50m and 100m freestyle events, swimming some of the fastest times in Nepal's history. Both swimmers commented on how special the opportunity was to warm-up with, and compete against, the top swimmers in the world. We are very proud of our Snow Leopards!
Pictured with Chad Le Clos, World Champion and Olympic medalist.