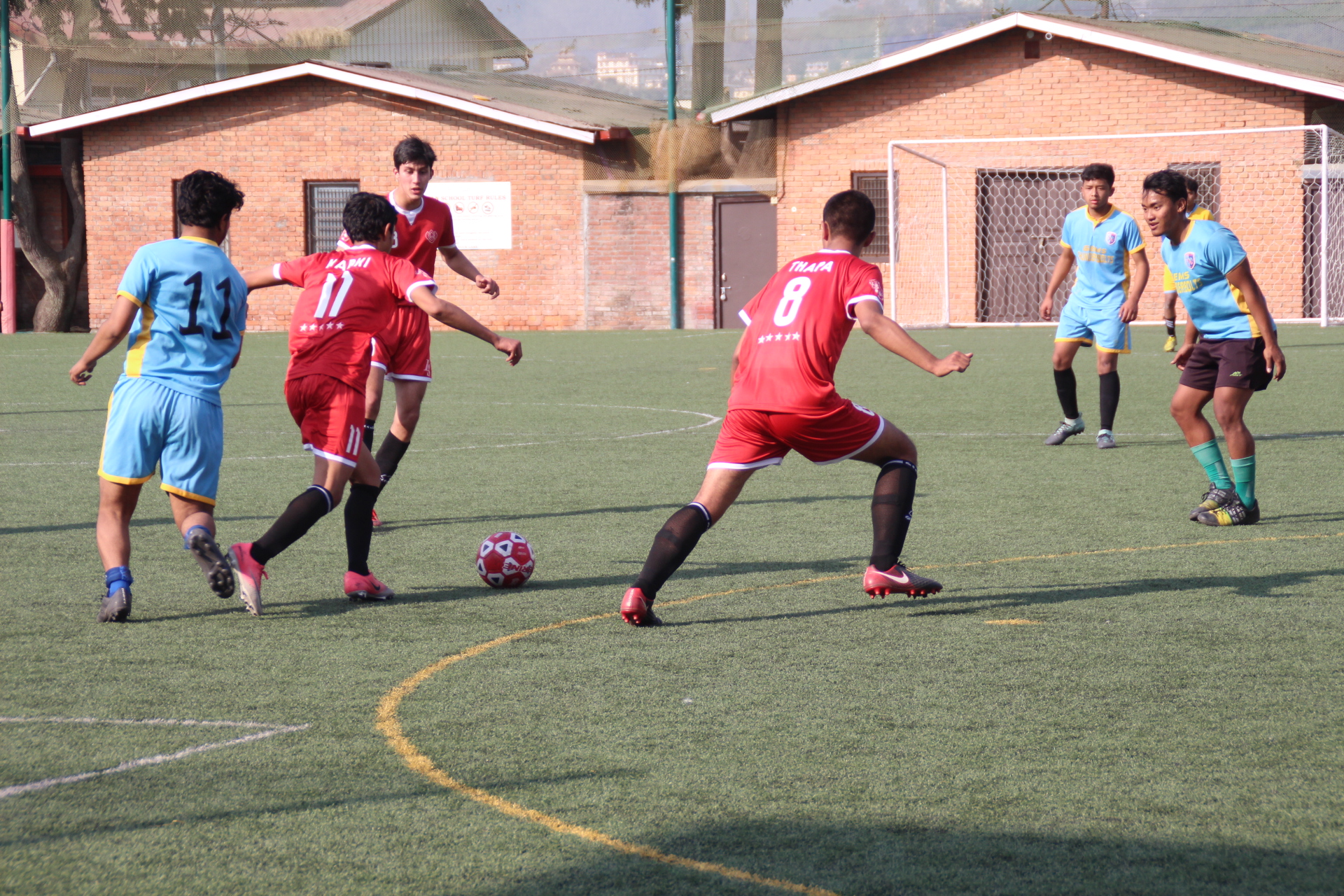 Boys' Football Team Reach LS Invitational Finals!
21 Jan 2019
- Uncategorized
As well as hosting the Lincoln Invitational Girls' Basketball Tournament, this weekend saw an action packed day on the LS turf with football matches galore. Two squads from Lincoln – LS Red and LS White – were joined by local schools and clubs, ULLENS, GEMS and SWSCFA, as well as the International School of Dhaka, who flew in for the 7-a-side tournament.
With two pools of three teams, the action got underway at 8AM with Lincoln Red running out 4-1 winners against ISD. This team was mostly comprised of more experienced Lincoln Seniors, while the LS White team was mostly made of up underclassmen. The Seniors followed up this performance with a resounding 4-2 victory against ULLENS, which meant they topped their pool heading into the semis. The Lincoln White team had a tough group, with club team SWSCFA, as well as GEMS, providing formidable opposition. While they lost both their group games, it was fantastic experience for this young group of boys.
In the semis, Lincoln Red found themselves up against GEMS, a team they have traditionally struggled to beat. However, the boys raced out of the blocks with a 3-0 lead only to take their collective feet off the pedal and find the game in the balance at 3-2. In what turned out to be an extremely exciting affair for the neutral, the Lincoln Red team progressed to the finals with a 6-4 win!
In the finals, the seniors would face the club team of SWSCFA, in what would turn out to be both a tactical and physical battle. However, the club team's top player scored a screamer of goal in the first half and then their keeper came up trumps with some fantastic saves to deny the Reds the championship trophy.
All in all, this was a great day of football for all the teams that participated and we hope to come back and do it all again next season! Go Snow Leopards!