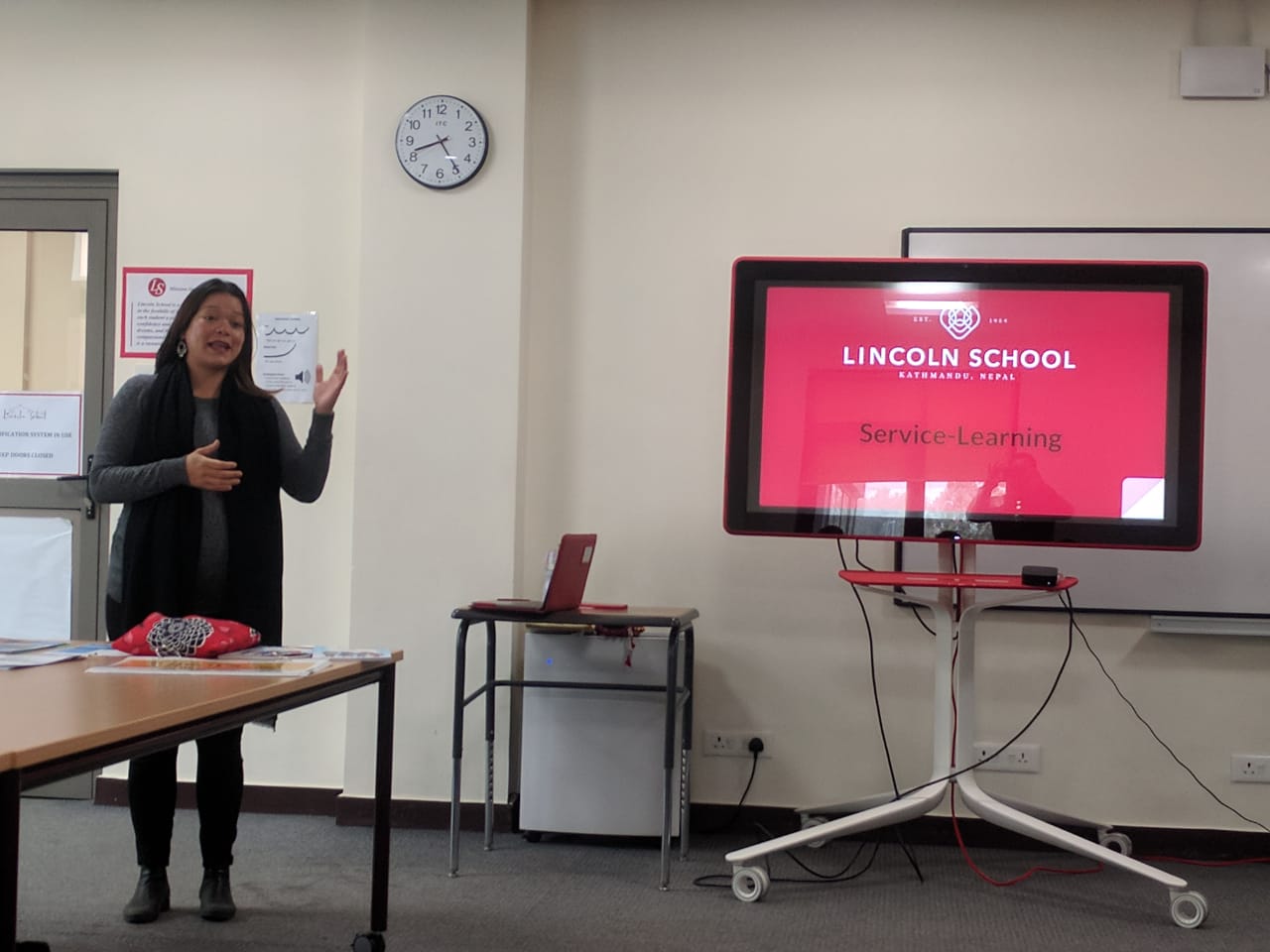 LSPA Coffee Morning Focused on Service Learning
30 Jan 2019
- Uncategorized
On January 25th, Anne McGuinness presented Lincoln School's service-learning program during the LSPA Coffee Morning. At Lincoln we believe that service-learning is a partnership that addresses genuine community needs and includes continual reflection and analysis. Our service-learning program strives to foster in our students empathy, inspiration, and the ability to selflessly serve as compassionate global citizens and leaders who actively engage within their communities.
Successful and meaningful service-learning requires the support, involvement, and shared commitment of all stakeholders. As Lincoln School community members, you can support our service-learning  programs by connecting us to your networks; we are looking to build long-term sustainable partnerships. You can lend us your expertise; our students and student-led initiatives can benefit from your mentorship.
We encourage you to get in touch with Anne (amcguinness@lsnepal.com) if you are interested in getting involved or learning more about Lincoln's service-learning program.