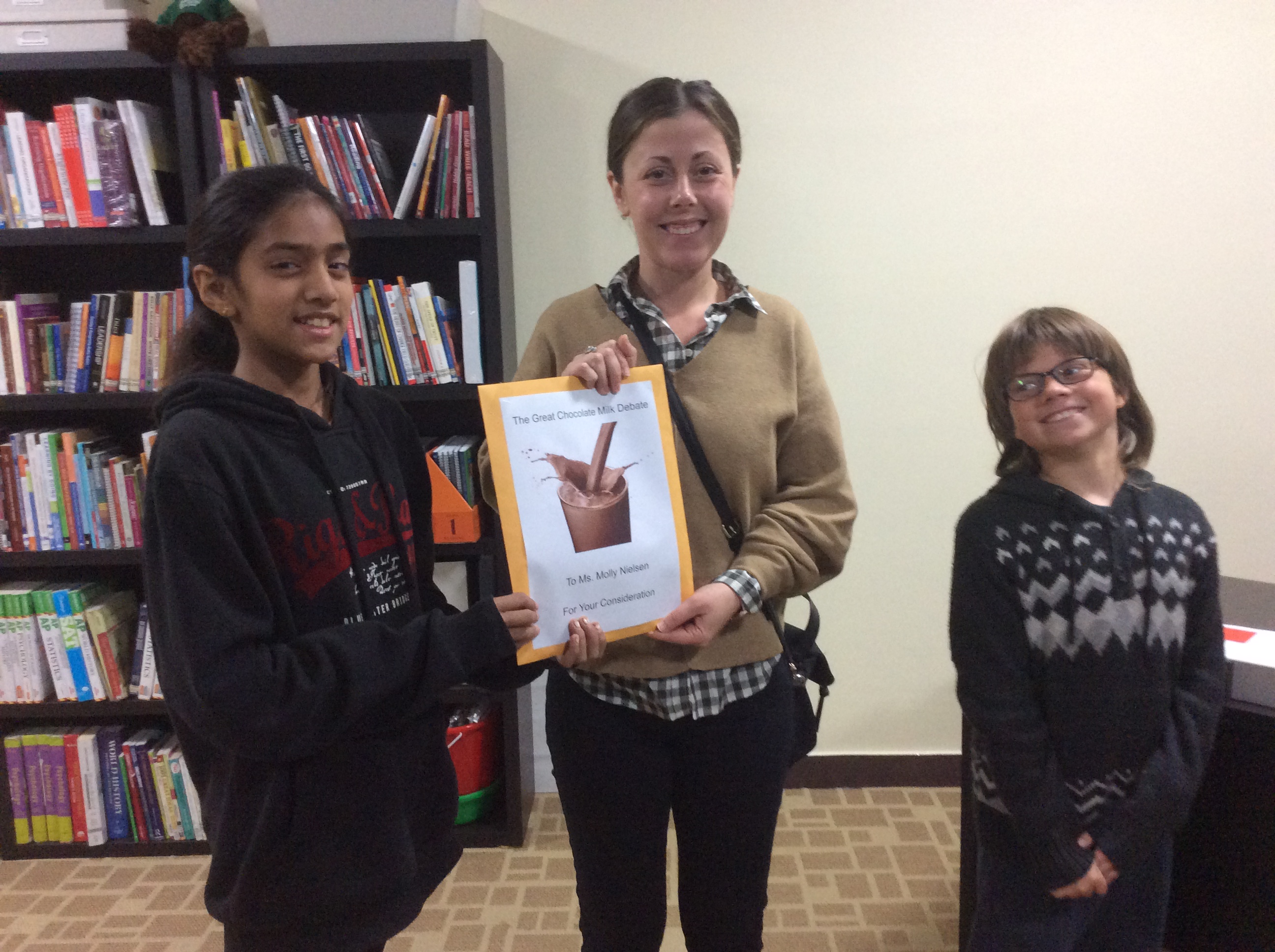 Should Chocolate Milk Be Served In Schools?
01 Feb 2019
- Uncategorized
In 5th grade, we wrote letters to Ms. Molly about whether or not chocolate milk should be allowed in schools. We have finished our letters and Ms. Molly came to our class to talk about our arguments. Ms. Molly asked us if there was something else that we could have in our canteen other than chocolate milk. We were thinking and thinking. Some people said fruit juice, chocolate milk and plain milk, smoothies, and so much more. Mr. Curtis had a cooler on his desk and we were all wondering what was inside the cooler. Then Ms. Molly said that we could do research and bring it to her. Mr. Curtis then told us that we were going to do that today and then he pulled everything he needed to make a smoothie out of the cooler! We all enjoyed it so much!

Thank you, Mr. Curtis!
Mimi,
Grade 5 Student
Class Journalist
Images taken by Ansuman, Grade 5 Student.