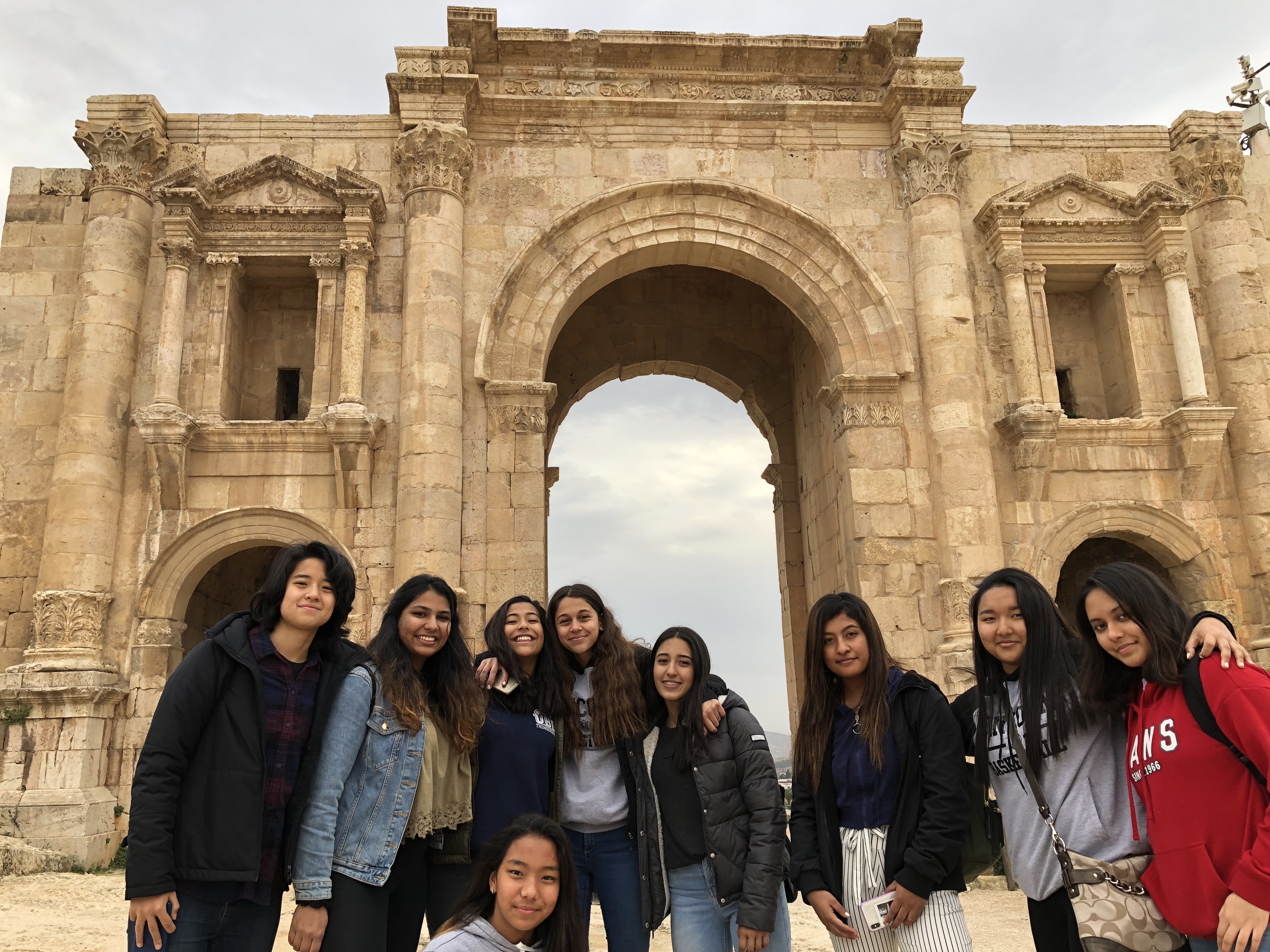 Girls' Basketball Travels to Jordan for SAISA Tournament
13 Feb 2019
- Uncategorized
The 2019 SAISA Championships in Amman, Jordan came with many highs and lows over the 3-day event. The Snow Leopards came into the tournament with only two returning starters and some unfortunate injuries, yet, they still held their own. Captains, Sarya and Akshara showed all of SAISA why they are the leaders in the way that they both played and led both on and off the court. 8th-grade sensation, Ihra H, grew up in front of everyone on the court and was one of the leading scorers in the tournament.
Deeya and Celine, while new to basketball, improved each game giving the team chances defensively. Next year, they will even have more of an impact.
The entire bench (Riyasha, Ishika, Ashwini and Anisha) were able to get some valuable minutes, and each of them were able to score.
This team, after medaling for the past three years did not manage to this season. However, they won. They won so much more, the respect of every player, coach and spectator in the gym with a gutsy fight to the end spirit for family and pride. This was noted during the awards ceremony where the team was awarded several S-pins.
Coach Nielsen and Z couldn't be more proud of this bunch of great kids.